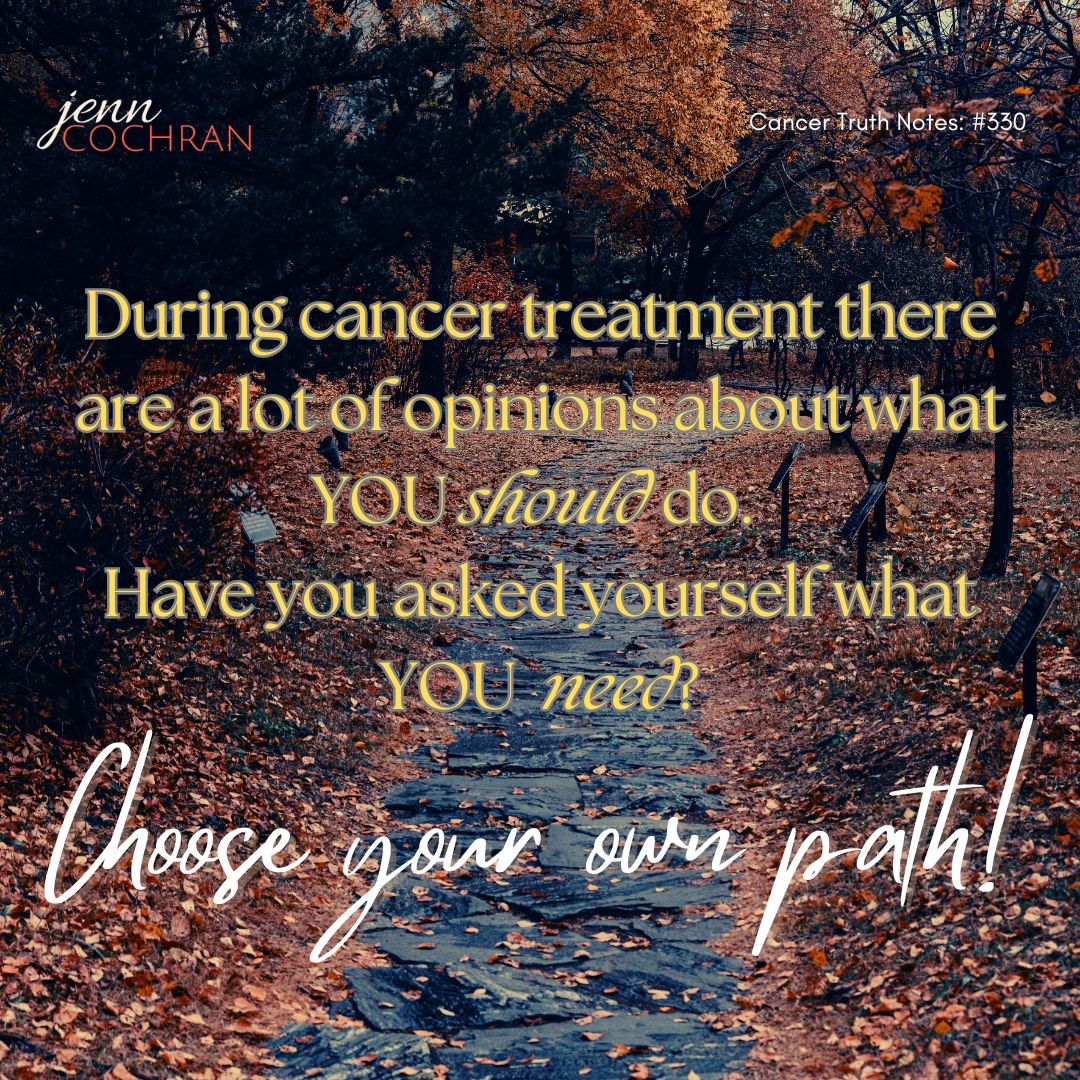 During cancer treatment there are a lot of opinions about what YOU should do. Have you asked yourself what YOU need? Choose your own path!
"You should rest." "You should take it easy." "Don't overdo it." Any of this sound familiar? 
It seemed like everyone was saying this during treatment.
I did as much as I was able to do every day to keep myself as strong as possible for as long as possible. So that when I really needed to slow down a bit I wasn't losing as much ability to move.
The other side of the take it easy coin is that people then expect you to bounce right back when treatment ends. As survivors we know that does not always happen.
I encourage you to listen to what your body needs today. If you feel like taking a walk, take a walk. If you feel like chilling and binging a show, do that.
People mean well. You get to choose what advice you take and when.
If there is a filter on all the helpful opinions, what do you want to do today?
Continue the conversation in the facebook group Surviving is JUST the Beginning or follow me on Instagram.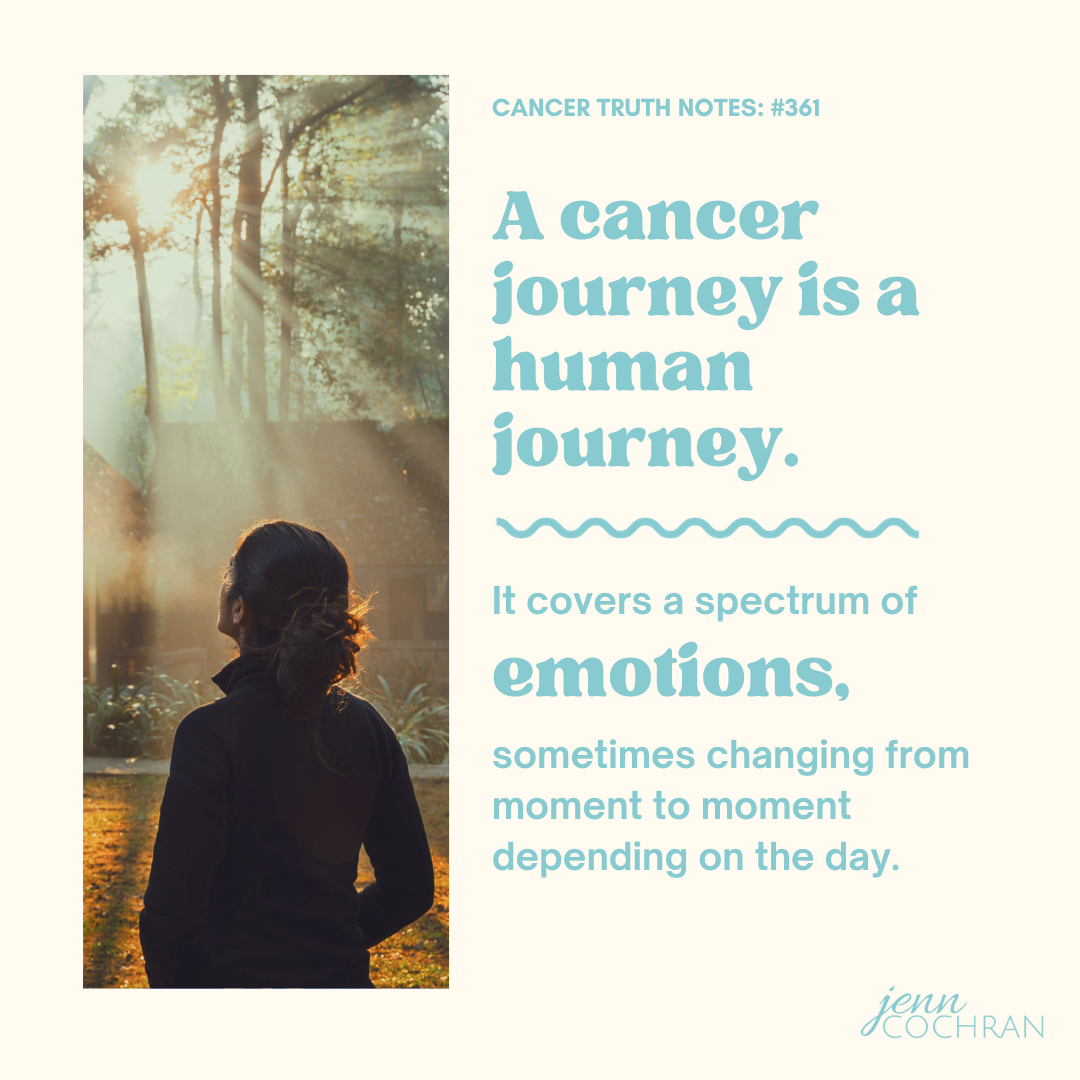 Cancer Truth Note: #361  A cancer journey is a human journey. It covers the spectrum of emotions, sometimes changing from moment to moment depending on the day. Somewhere along the way, we lost our way when it comes to giving ourselves permission to feel all the...
read more