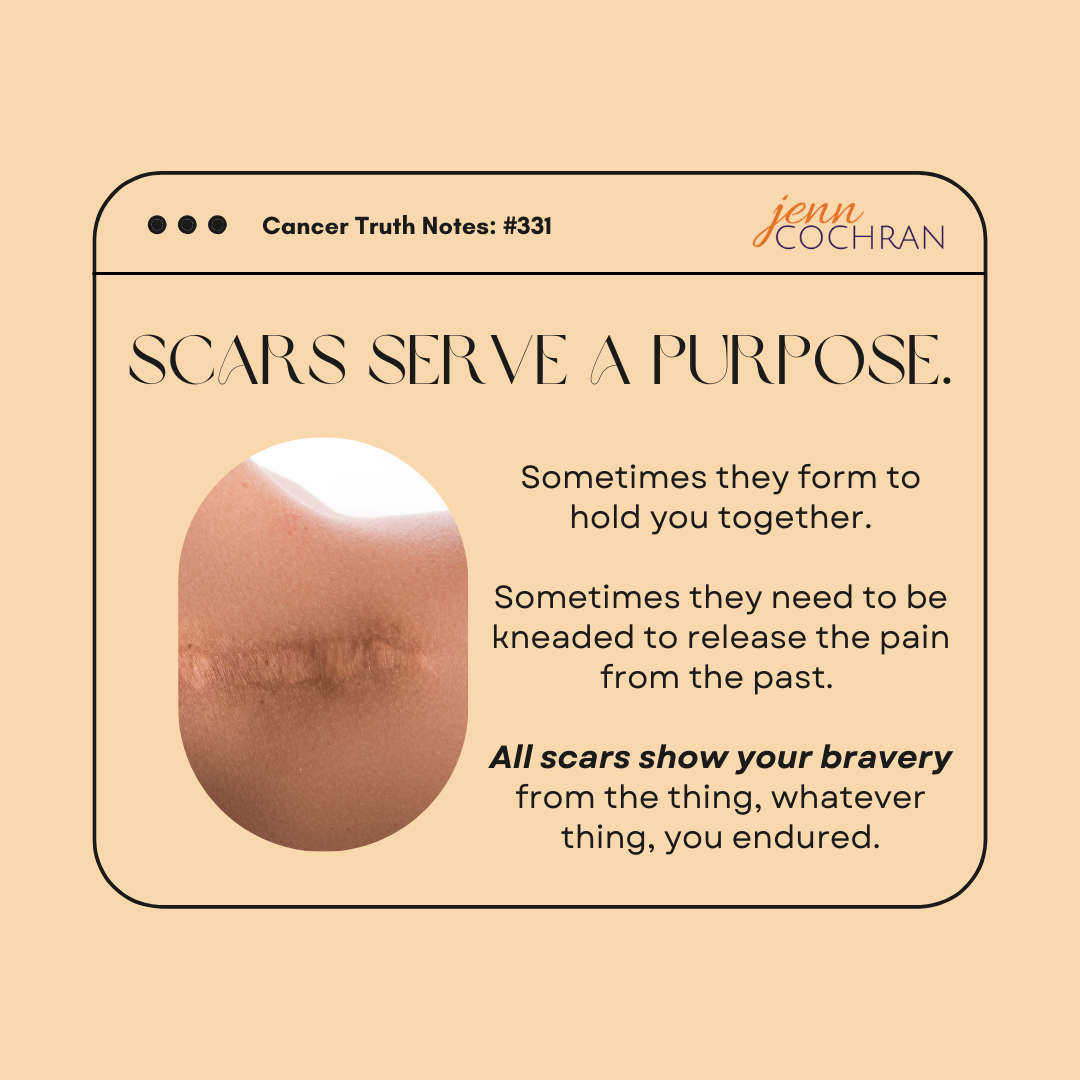 Scars serve a purpose. Sometimes they form to hold you together. Sometimes they need to be kneaded to release the pain from the past. All scars show your bravery for the thing, whatever thing you endured. 
 There are some situations where scar tissue benefits our body. It anchors a surgical repair strengthening the area. Sometimes scar tissue can run a muck and cause pain when it is not being helpful. If your doctor didn't talk about it, which is probably most common, a skilled massage therapist should be able to help you understand the difference.
One thing is certain, scars are a sign you are brave. Brave to face whatever caused the scars and brave to navigate the often challenging recovery.
How can you show your brave today?
Continue the conversation in the facebook group Surviving is JUST the Beginning or follow me on Instagram.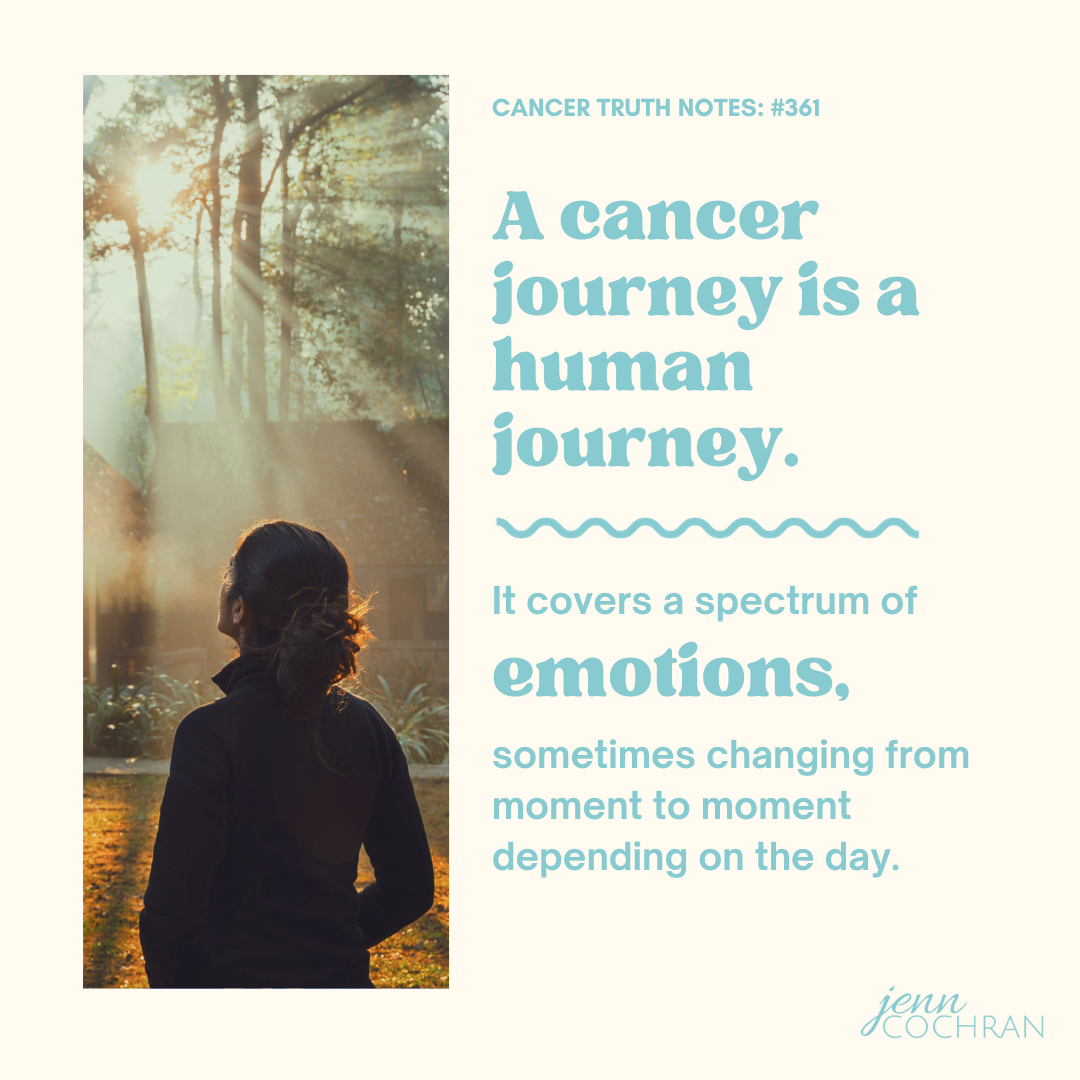 Cancer Truth Note: #361  A cancer journey is a human journey. It covers the spectrum of emotions, sometimes changing from moment to moment depending on the day. Somewhere along the way, we lost our way when it comes to giving ourselves permission to feel all the...
read more