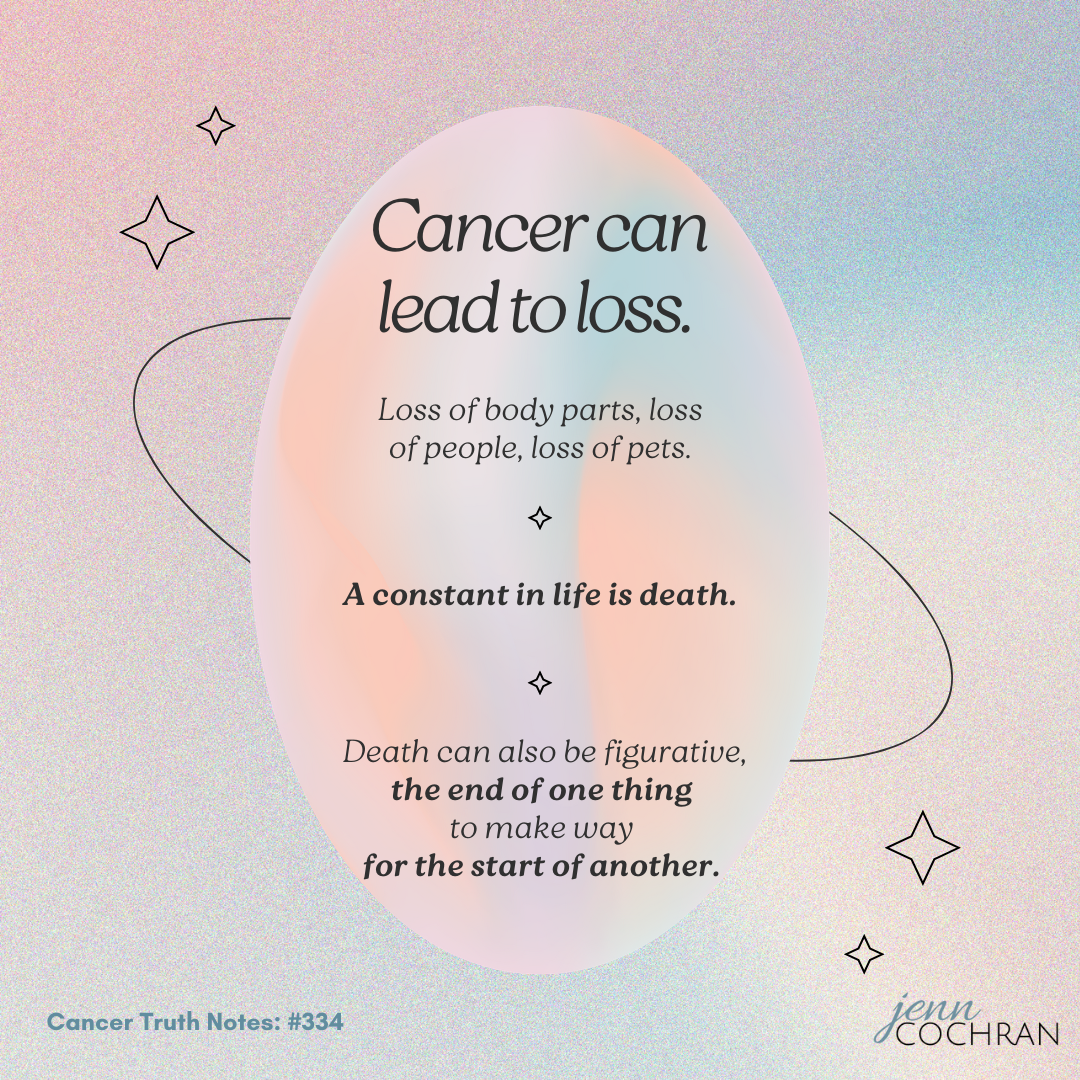 Cancer can lead to loss. Loss of body parts, loss of people, loss of pets. A constant in life is death. Death can also be figurative, the end of one thing to make way for the start of another. 
Remembering those we lost is a way of keeping their memory alive. Today is recognized in several traditions as a time of remembrance for those who we have lost.
Samhain is a Celtic tradition celebrating the end of the harvest and the beginning of winter, a darker time of year. They believe this time of year the veil between life and death is thinned and spirits may visit us.
As a kid, I remember celebrating All Saints Day, a christian tradition.
Then there is Dia de Muerto. This may be one of my favorites. It is a time to remember those who have passed. In keeping their memory alive they are celebrating those people who are no longer here with us. It is a happy celebration filled with color and sharing of memories. 
Loss is hard. Endings can be hard. Keeping the good memories alive can be comforting. Releasing the challenging parts can also be healing.
What can you remember or release today?
Continue the conversation in the facebook group Surviving is JUST the Beginning or follow me on Instagram.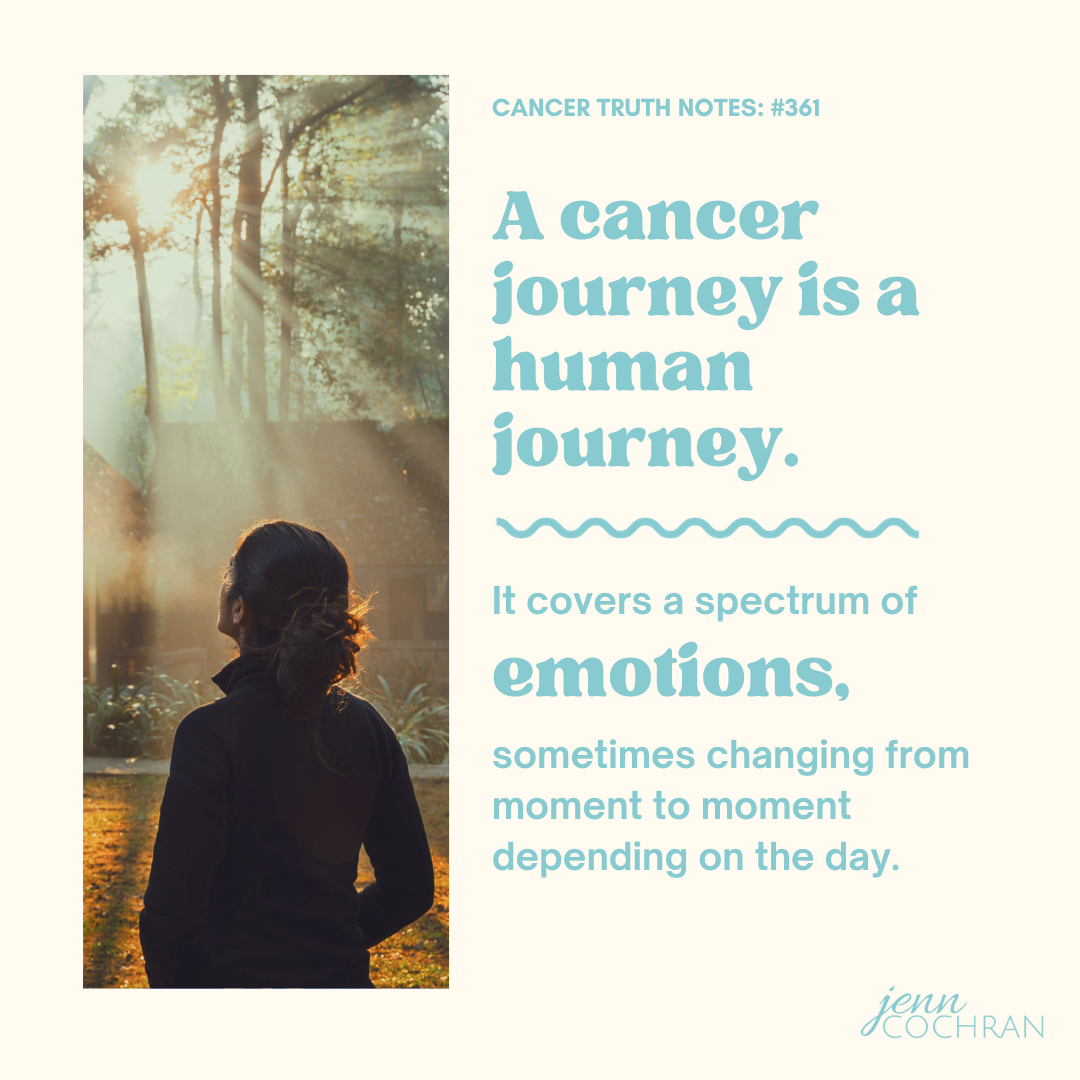 Cancer Truth Note: #361  A cancer journey is a human journey. It covers the spectrum of emotions, sometimes changing from moment to moment depending on the day. Somewhere along the way, we lost our way when it comes to giving ourselves permission to feel all the...
read more