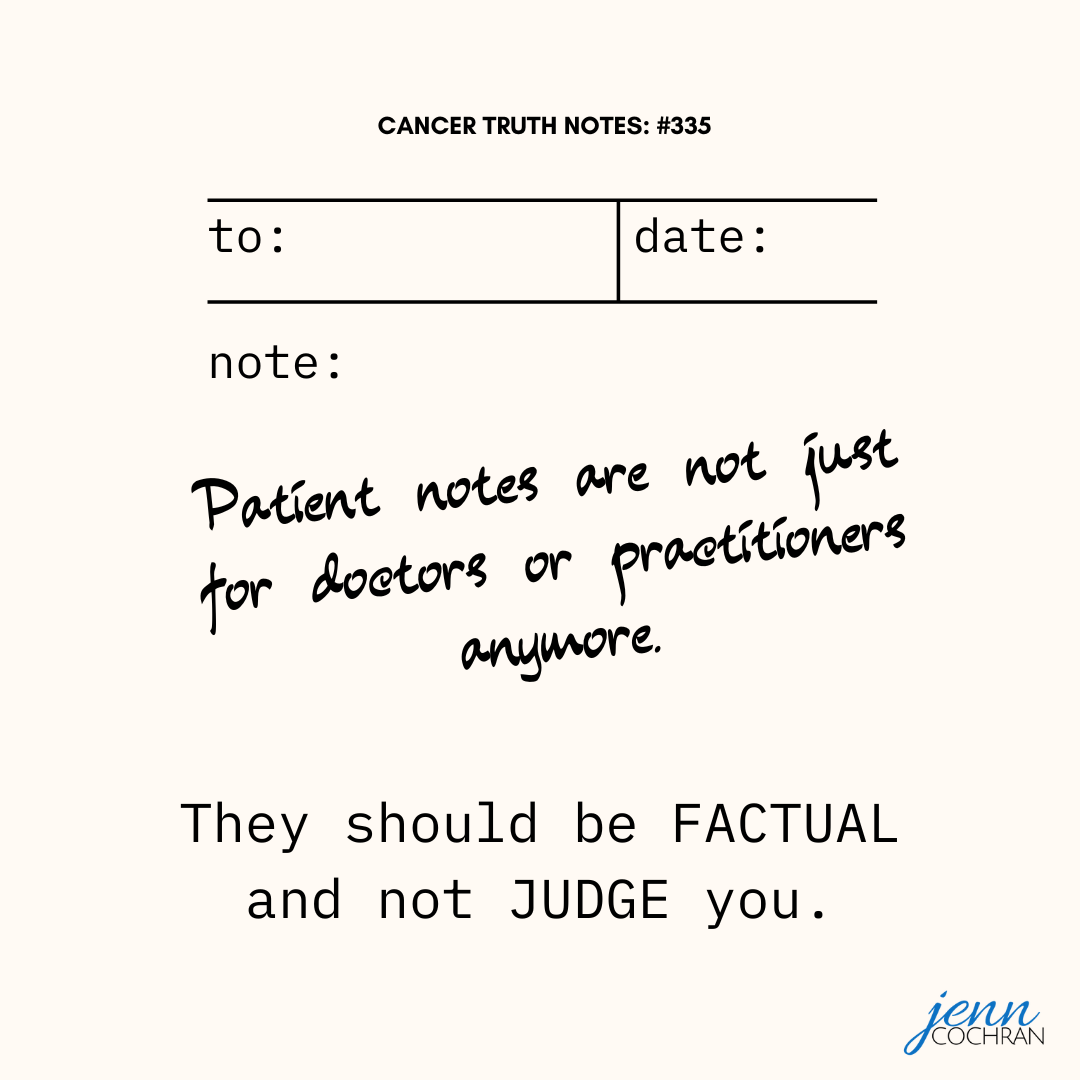 Patient notes are not just for doctors or practitioners anymore. They should be FACTUAL and not JUDGE you.
Documenting patient notes is not what it used to be. In the land of patient portals everything that goes into notes these days is then shared with the patient. So when clients share their notes with me and I see things like…. the patient is pleasant… I think, "Really? The doctor felt they had to write that on their medical record?"
Along the same line, if you are overweight and losing weight will benefit your situation, it is accurate for your notes to reflect that, as much as we might not like it.
Your patient notes should inform you and remind you about what you talked about during your visit; they also serve to remind the practitioner for future visits. If you have questions about your notes, ask. If you found the comments bothersome, call that out as well. In this new world of shared documentation and access to all the things, we can all learn from understanding how practitioner notes can come across.
Do you read your appointment notes? Have you had one that didn't sit well?
Continue the conversation in the facebook group Surviving is JUST the Beginning or follow me on Instagram.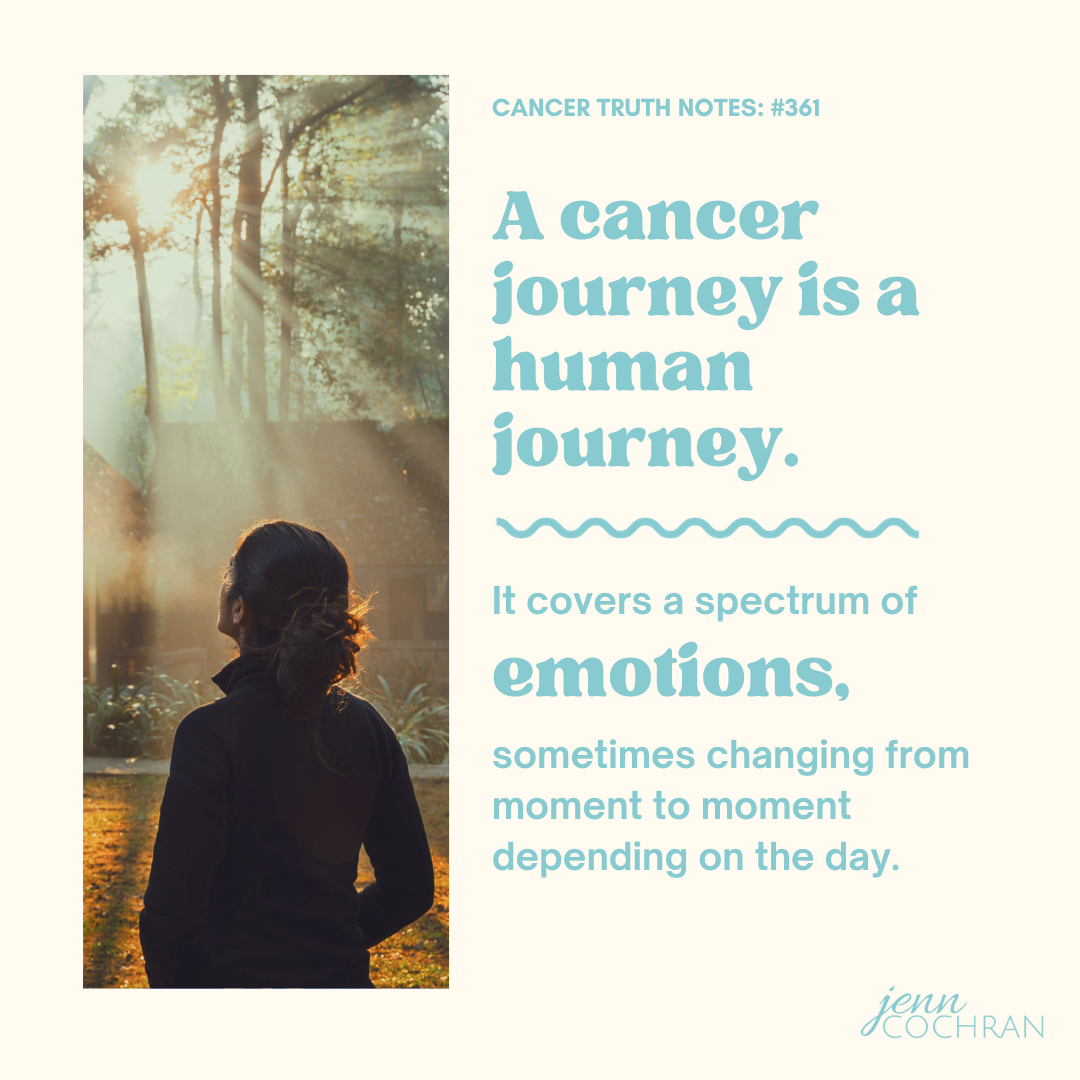 Cancer Truth Note: #361  A cancer journey is a human journey. It covers the spectrum of emotions, sometimes changing from moment to moment depending on the day. Somewhere along the way, we lost our way when it comes to giving ourselves permission to feel all the...
read more