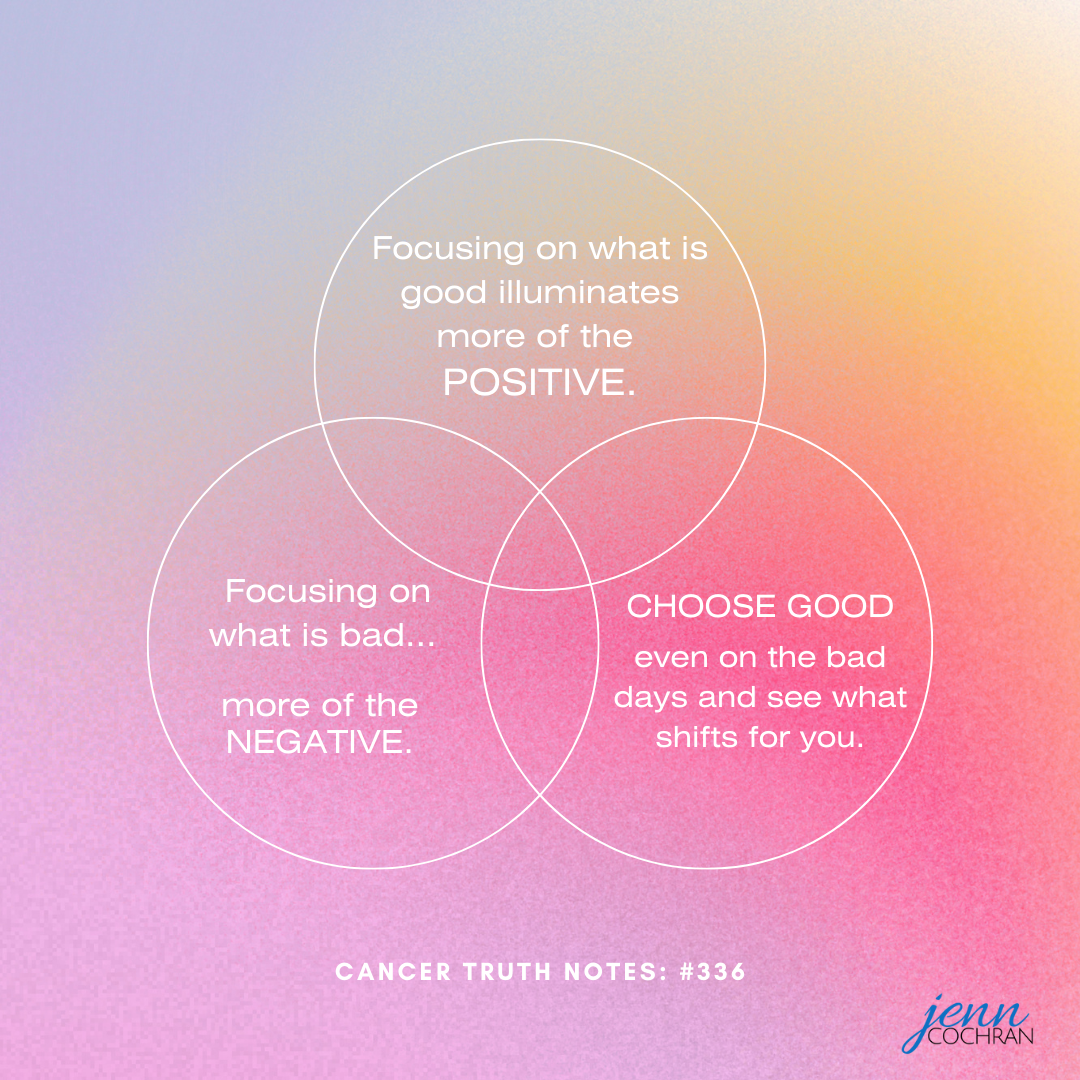 Focusing on what is good, illuminates more of the positive. Focusing on what is bad… more of the negative. Choose good even on the bad days and see what shifts for you.
This is NOT positivity for positivity's sake. This is finding gratitude in any situation.
Your body hurts after surgery… That surgery happened to make you healthier. You will recover.
Your energy is depleted after chemo… That chemo is knocking out the cancer. The fatigue will pass.
Fill in the situation of your choice. What is the positive side of the challenge?
How does looking for the upside shift how you feel?
Continue the conversation in the facebook group Surviving is JUST the Beginning or follow me on Instagram.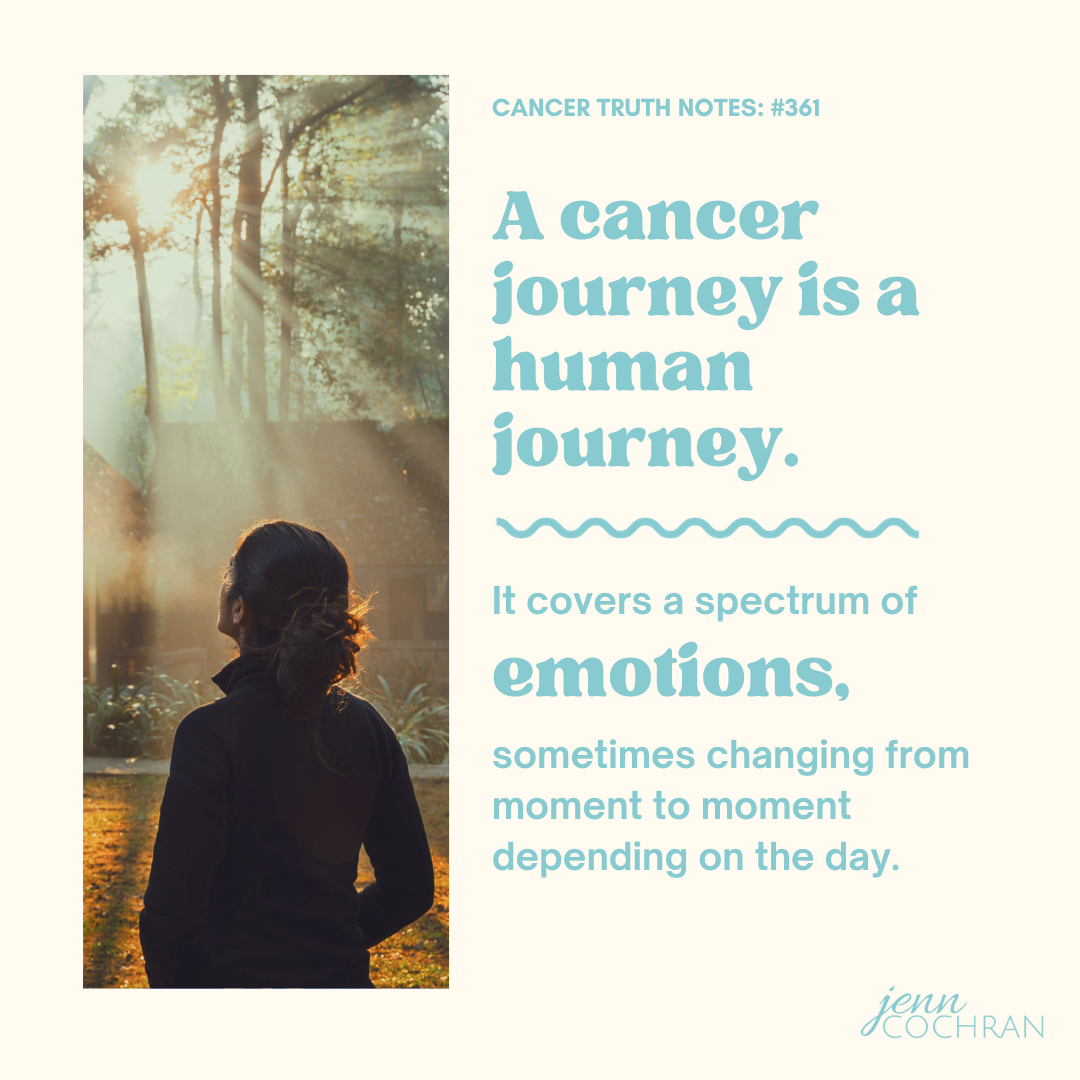 Cancer Truth Note: #361  A cancer journey is a human journey. It covers the spectrum of emotions, sometimes changing from moment to moment depending on the day. Somewhere along the way, we lost our way when it comes to giving ourselves permission to feel all the...
read more