Everyday is a new opportunity to START or START OVER whatever you want to start. 
We are trained that January 1st is a magical starting day. Which is a little weird. Since here in the United States it is winter. It is cold and more dark and just not a super motivating time. Other than that shiny new calendar that says go start new things!
Maybe this is why 80% of resolutions have been abandoned before February 1st.
The fact is we can start anything TODAY. Yes that's right today. 
It doesn't have to be a huge thing. It could be as simple as, go outside in the sunshine 3 times today for 10 minutes. It could be hit 10k steps a day. Or if you are at 3k steps maybe bump it up to 5k and work from there. 
There is no "should" here. You can choose what you are starting and take action.
What action are you starting today?
Continue the conversation in the facebook group Surviving is JUST the Beginning or follow me on Instagram.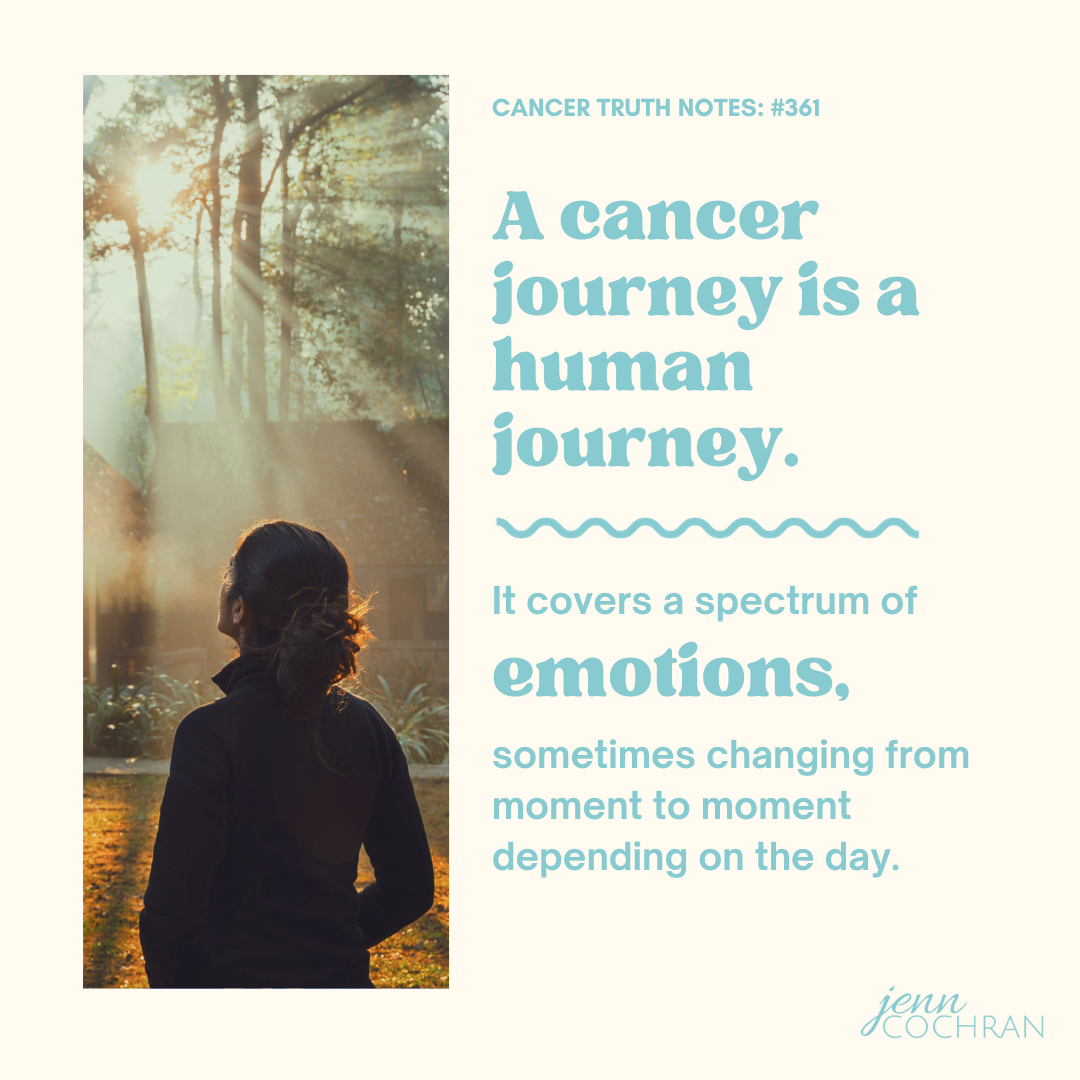 Cancer Truth Note: #361  A cancer journey is a human journey. It covers the spectrum of emotions, sometimes changing from moment to moment depending on the day. Somewhere along the way, we lost our way when it comes to giving ourselves permission to feel all the...
read more