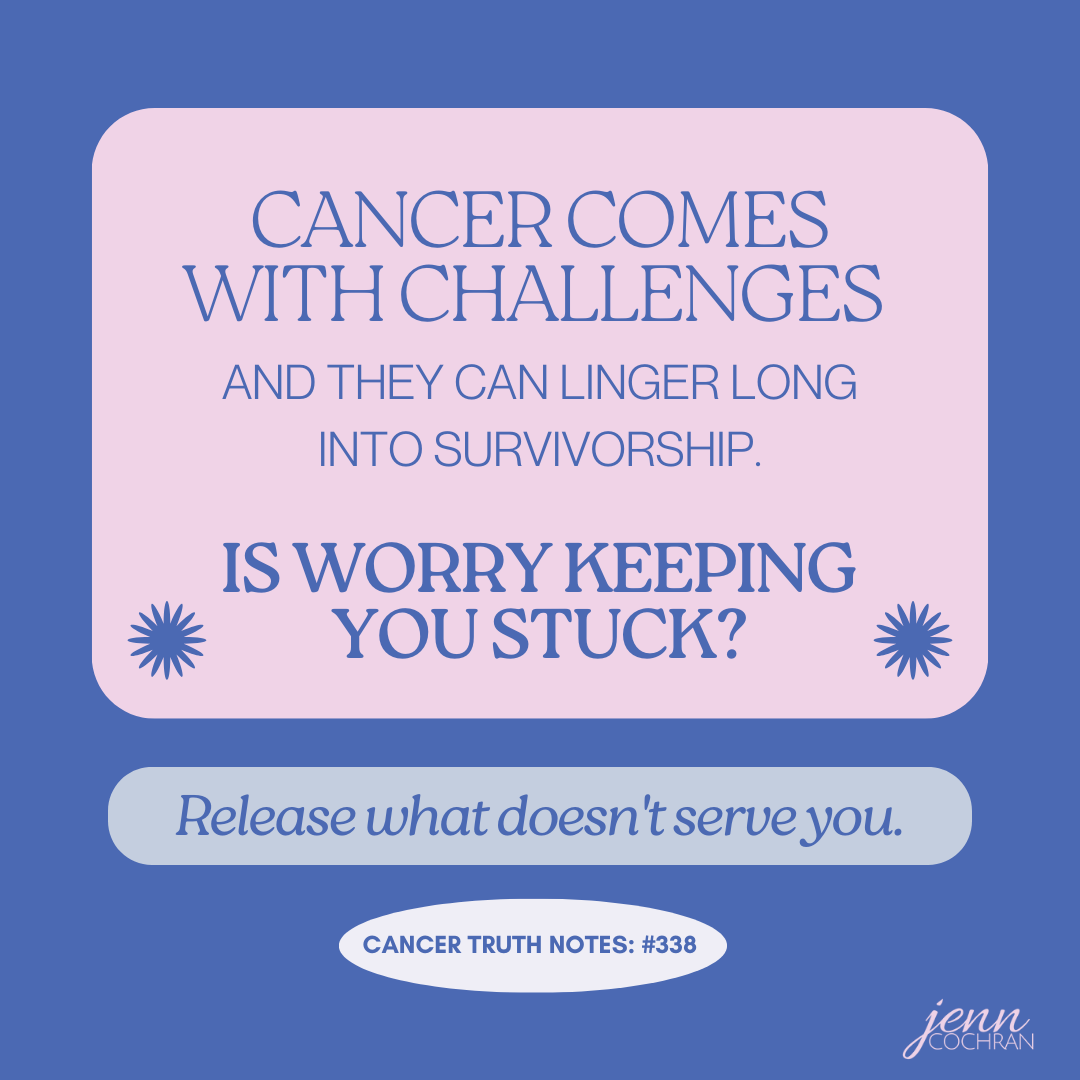 Cancer comes with challenges and they can linger long into survivorship. Is worry keeping you stuck? Release what doesn't serve you. 
The psychosocial challenges of cancer survivorship are often glossed over. Depression, anxiety, fear of recurrence, trouble returning to work are all common side effects of cancer.
Yet, these side effects don't get the air time that they should. If you are feeling down or anxiety is keeping you from your everyday activities, definitely see your doctor. This post is not about those serious states of feeling stuck.
If you feel anxious about everyday activities AND you are doing them anyway. Good job. I am with you. Sometimes I have to talk myself into not canceling plans I have been looking forward to. I see you!
This post is about those things that we worry about that do not yet exist. Like recurrence. I can be anxious about a test and also remind myself that I am ok until it is not ok. Not OK is not a reality unless my doctor tells me that it is scientifically so.
A lot of the time we are having screenings to confirm we are stable, not to confirm that we are worse. It is completely normal to be nervous. Worry in the absence of facts keeps us stuck in fear. Often very unnecessary fear.
I like to check my self-talk with this question, "Is that TRUE?"
Tell me what is true for you today? What can you release that is not serving you?
Continue the conversation in the facebook group Surviving is JUST the Beginning or follow me on Instagram.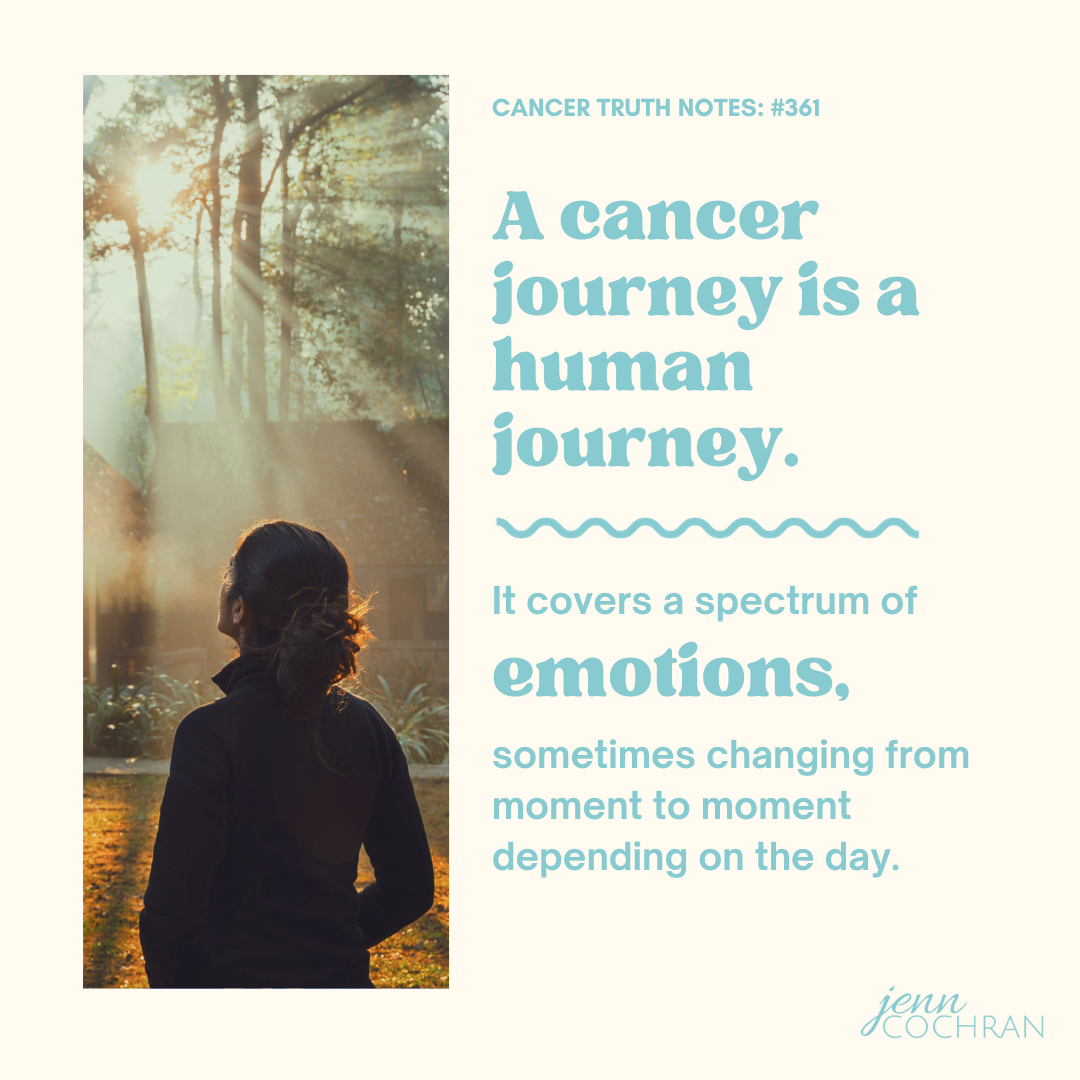 Cancer Truth Note: #361  A cancer journey is a human journey. It covers the spectrum of emotions, sometimes changing from moment to moment depending on the day. Somewhere along the way, we lost our way when it comes to giving ourselves permission to feel all the...
read more