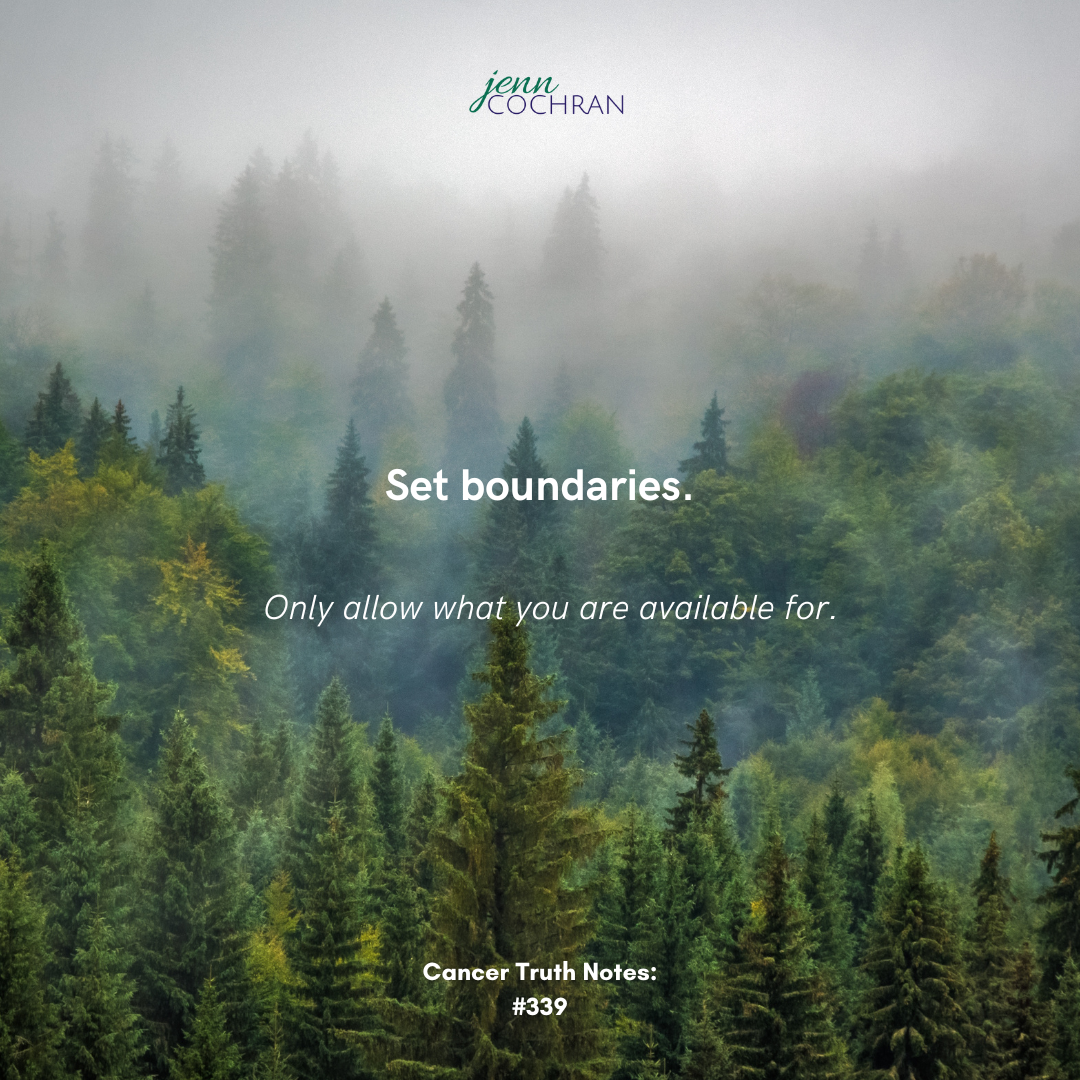 Set boundaries. Only allow what you are available for.
 I have said it at least 13 times across this year of cancer truths…
People are weird.
They ask intrusive questions.

Make assumptions about your past life choices.

Tell you what you should be doing for your treatment

and of course what you shouldn't be doing
I recently had coffee with a friend who is separated. We hadn't seen each other since it happened. We chatted for a few minutes and I asked how it was going. She said, "we are not talking about that today". So we changed the subject and moved on.
Boundary set. No explanation needed. New topic please.
I was so impressed with the directness and the ease with which the subject was changed. In some ways I think knowing how you want to redirect people when you have set a boundary for yourself is a great way to set you up for success. Because people are always going to be weird, you and me included.
How are you setting your boundaries today?
Continue the conversation in the facebook group Surviving is JUST the Beginning or follow me on Instagram.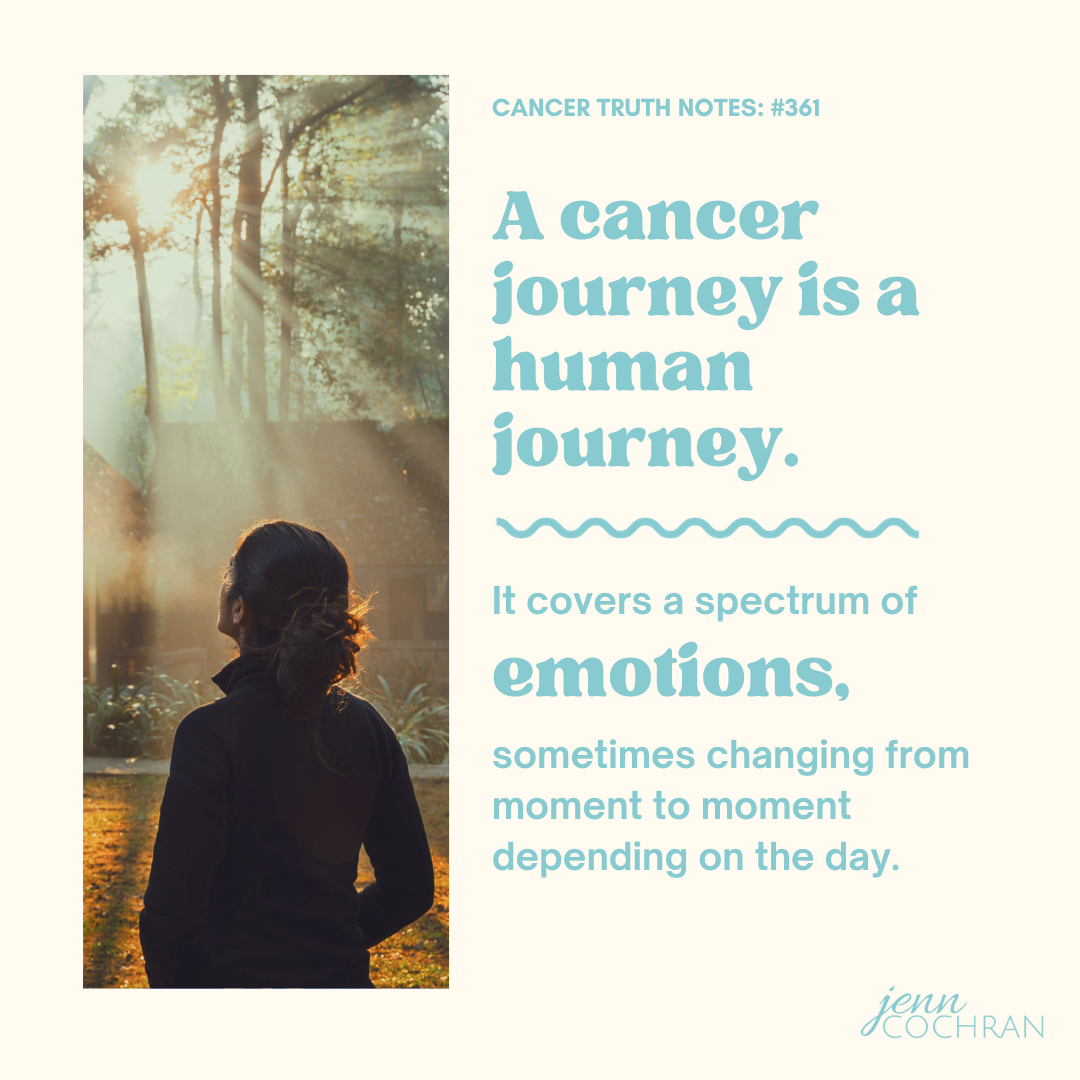 Cancer Truth Note: #361  A cancer journey is a human journey. It covers the spectrum of emotions, sometimes changing from moment to moment depending on the day. Somewhere along the way, we lost our way when it comes to giving ourselves permission to feel all the...
read more