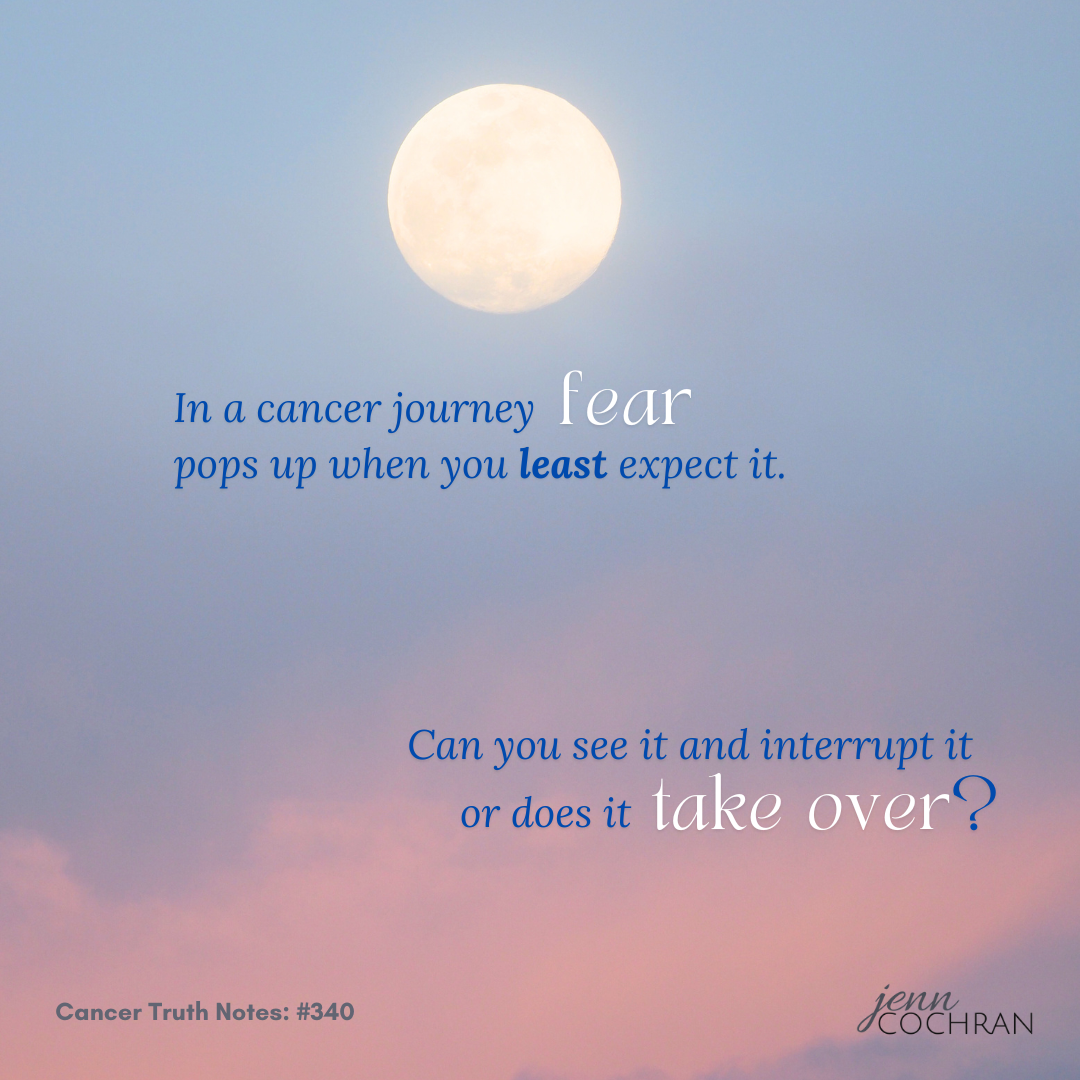 In a cancer journey fear pops up when you least expect it. Can you see it and interrupt it or does it take over?
Emotions and memory can be tricky beasts. A song on the radio, driving down a certain road, a day on the calendar. All of these things can bring up challenging memories and sometimes that can spark fear or worry.
Today's truth is more of an exploration. As you go through your day or week, notice what comes up for you. Are you being lifted up into a positive spiral by your self talk or dropping into a down spiral of negative feelings?
Negative is ok, negative is necessary and so is positive. Balance is best. Seeing when we are sinking down, so we can lift ourselves back up as soon as possible is also a valuable skill.
What are you noticing?
Continue the conversation in the facebook group Surviving is JUST the Beginning or follow me on Instagram.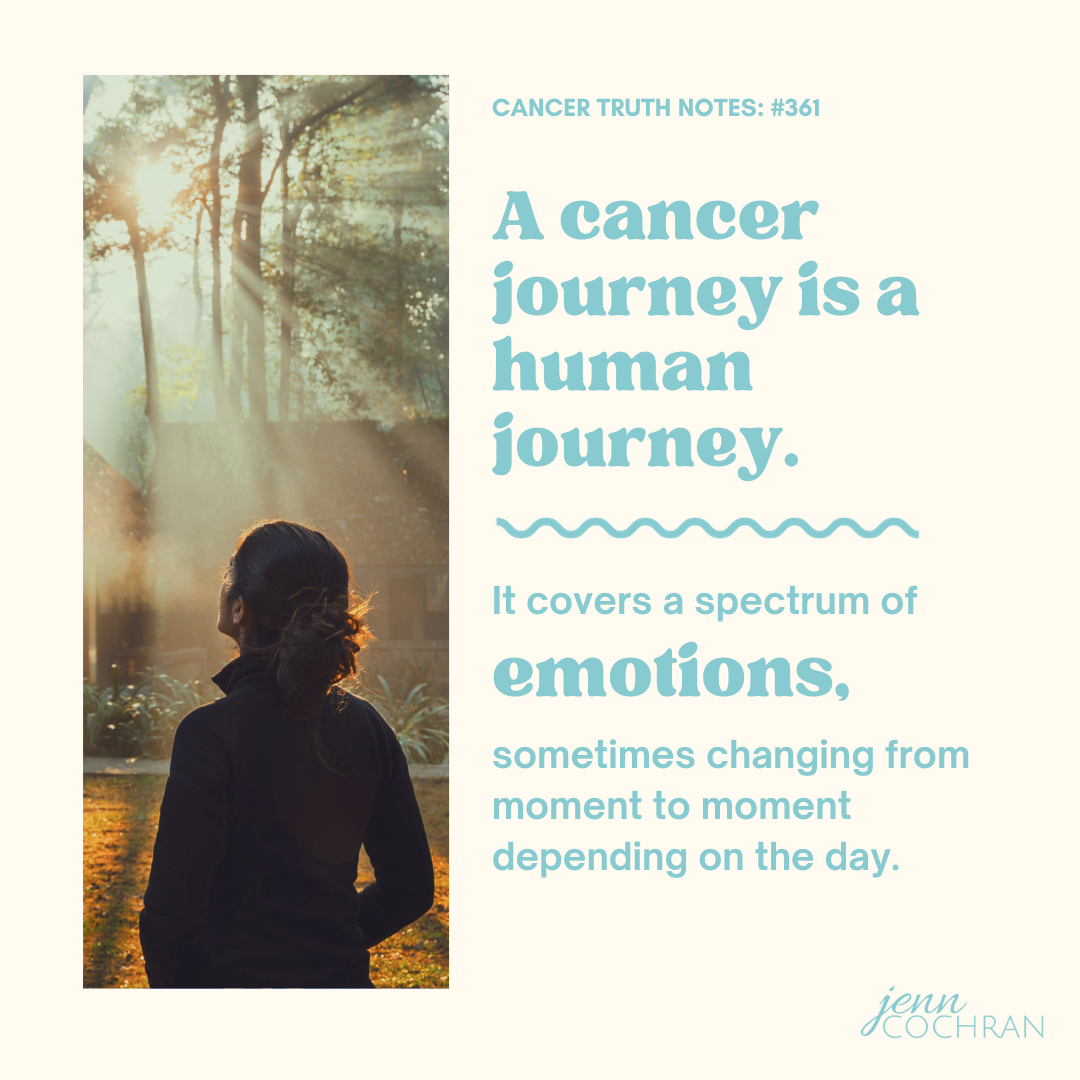 Cancer Truth Note: #361  A cancer journey is a human journey. It covers the spectrum of emotions, sometimes changing from moment to moment depending on the day. Somewhere along the way, we lost our way when it comes to giving ourselves permission to feel all the...
read more