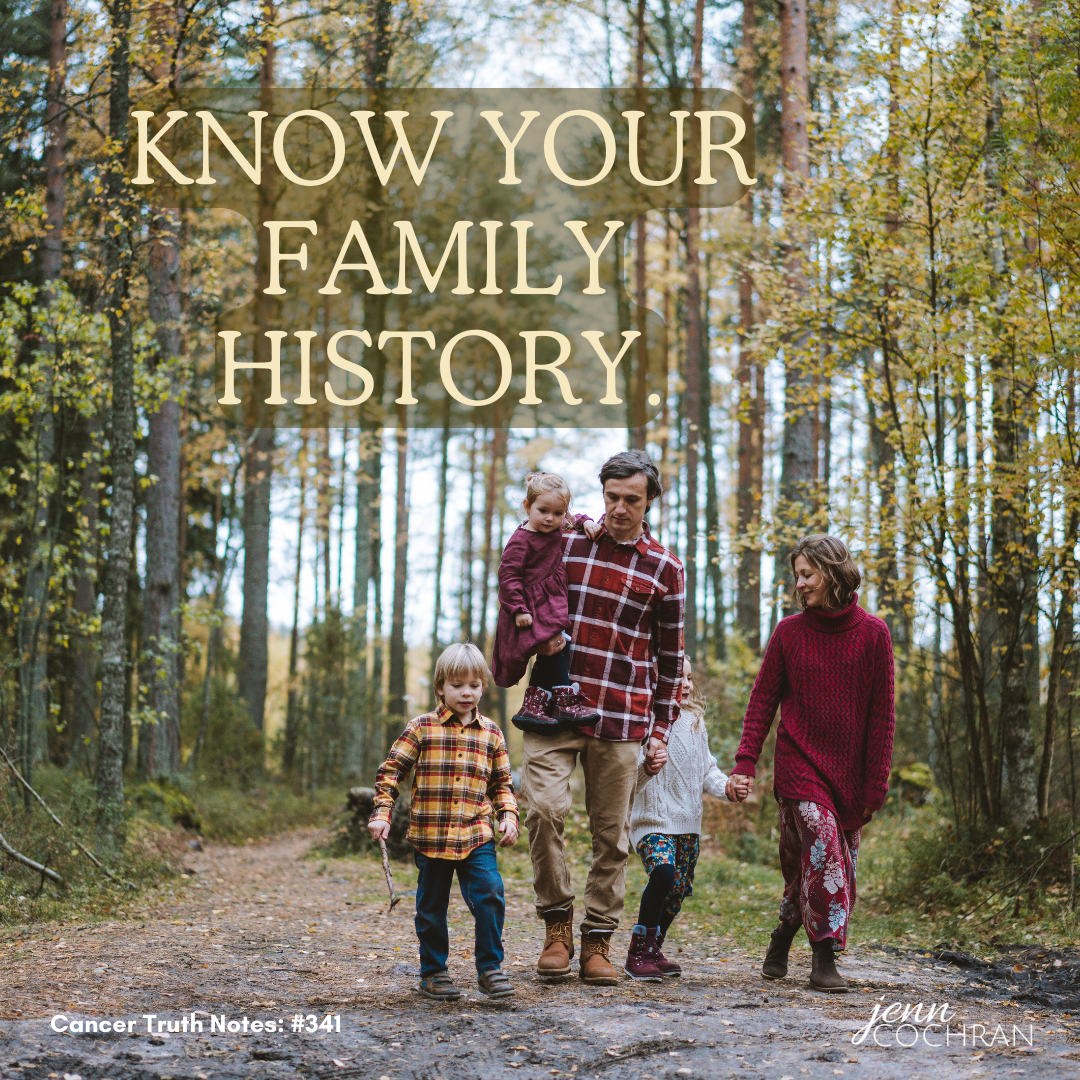 Know your family history.
I cannot stress this enough. When you know the history you are better prepared to advocate for earlier screenings AND the right screenings.
In my husband's family there is a significant history of colon cancer. Not just in the older family members, but also among the younger family members. With some insistence he was able to be screened before he turned 50.
The right screenings are also important. Due to the family history the popular box option for screening wasn't the right option. High risk means doing the colonoscopy, not the less accurate box option. While it may be a day of discomfort doing the prep, if you avoid a more serious cancer diagnosis because you stayed ahead of it. I would recommend the day of discomfort. The months or years of treatment resulting from something missed at an early stage is not a great trade off for a little inconvenience.
How much of your family history do you know? Who can you ask?
Continue the conversation in the facebook group Surviving is JUST the Beginning or follow me on Instagram.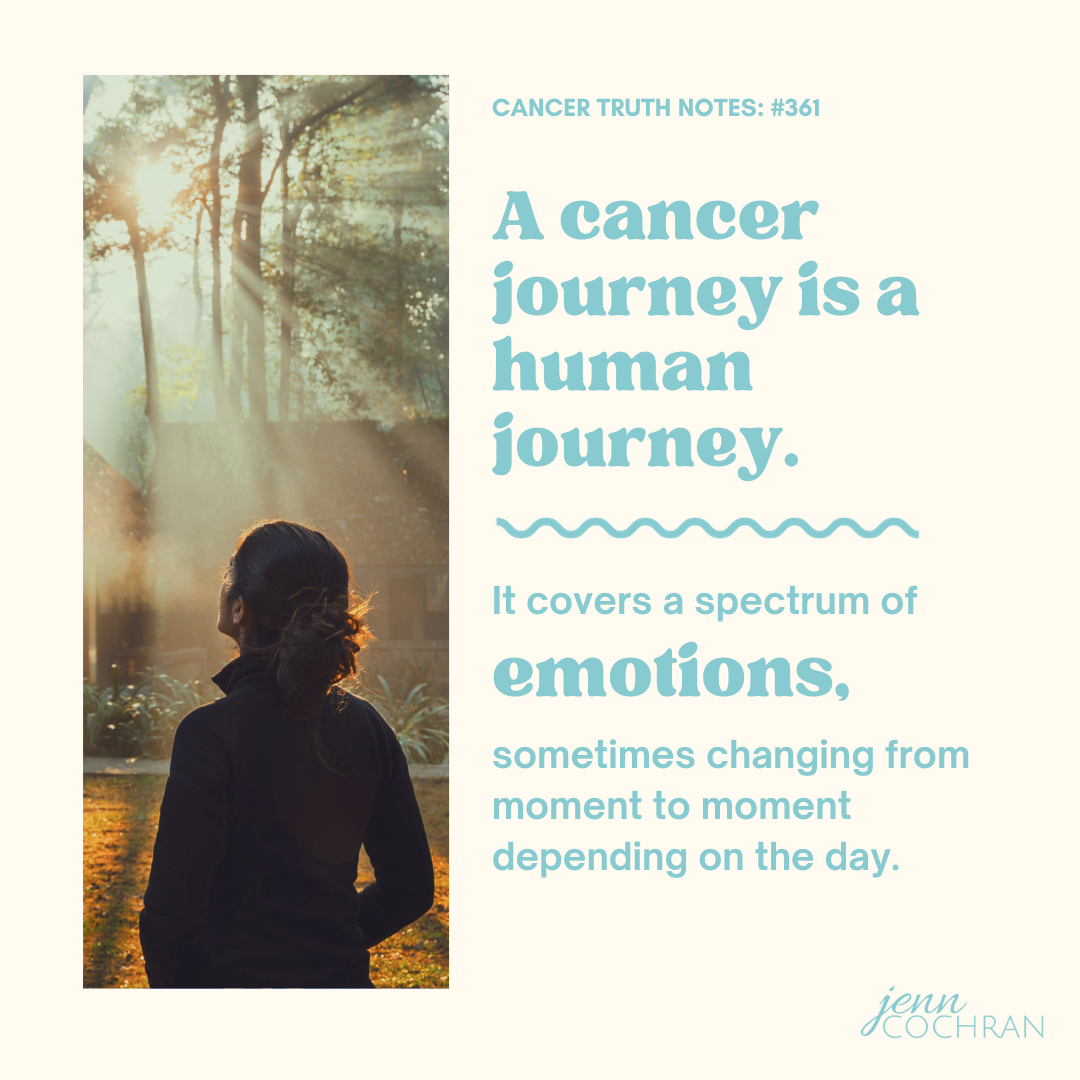 Cancer Truth Note: #361  A cancer journey is a human journey. It covers the spectrum of emotions, sometimes changing from moment to moment depending on the day. Somewhere along the way, we lost our way when it comes to giving ourselves permission to feel all the...
read more