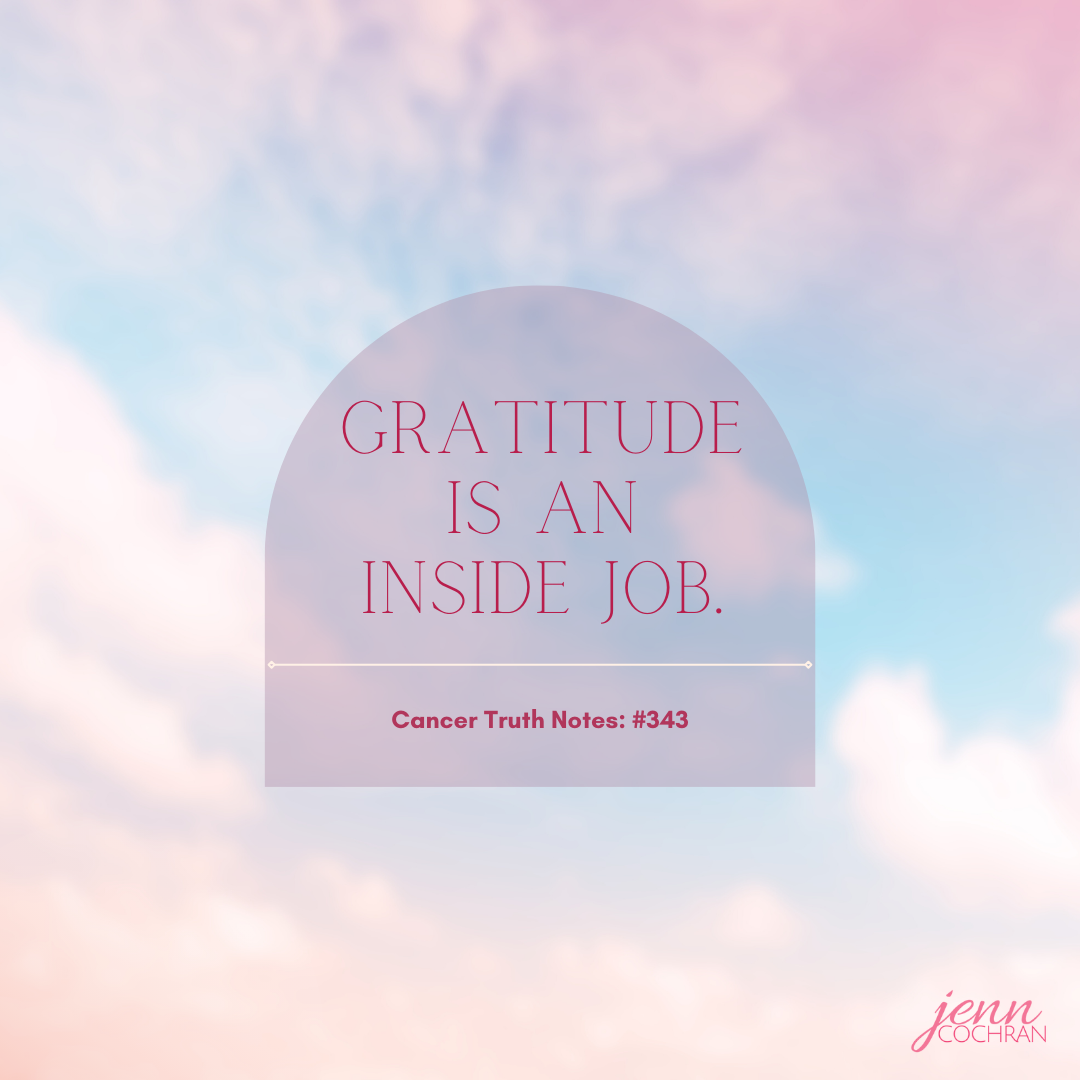 Gratitude is an inside job. 
I use the calm app to fall asleep at night. It has really helped me improve my ability to fall asleep and get back to sleep since my last surgery. This week I got a message from Calm that said I didn't need to feel grateful because it is November and this is a month of gratitude. Just because you keep hearing about gratitude you can feel whatever you feel and gratitude is not required
hmmm….
I am a big fan of feeling all the feelings. 100% yes to all the feelings good, bad, and in between. However, I draw the line at the idea that you don't have to feel grateful.
On our great days it is easier to feel grateful for all the things making our day and our life amazing. I know that my home is stable and there will be food on our table. I also know, not everyone has that. For the stability I have I can always feel grateful, even on my worst days.
On our darker days finding gratitude for the simple things like a warm bed, a hot meal, a friend or partner we can lean on, an organization that is helping you keep food on the table or those unknown people who donate to charities that are keeping you going. Feeling gratitude for one or more of those types of things sparks hope.
It also doesn't diminish the challenge or make it less because there are things I can also be grateful for. Hope can live alongside those challenges. Gratitude can also remind you that hope still exists.
So in those moments when gratitude seems hard. Look around and ask yourself what is here I can feel grateful about and see if it helps to shift your perspective. See if that spark of gratitude creates hope and maybe a smile.
Michael J. Fox said, "Gratitude makes optimism sustainable." I couldn't agree more.
How can you make gratitude an inside job and find it in unexpected places today, even if today seems to suck? 
Continue the conversation in the facebook group Surviving is JUST the Beginning or follow me on Instagram.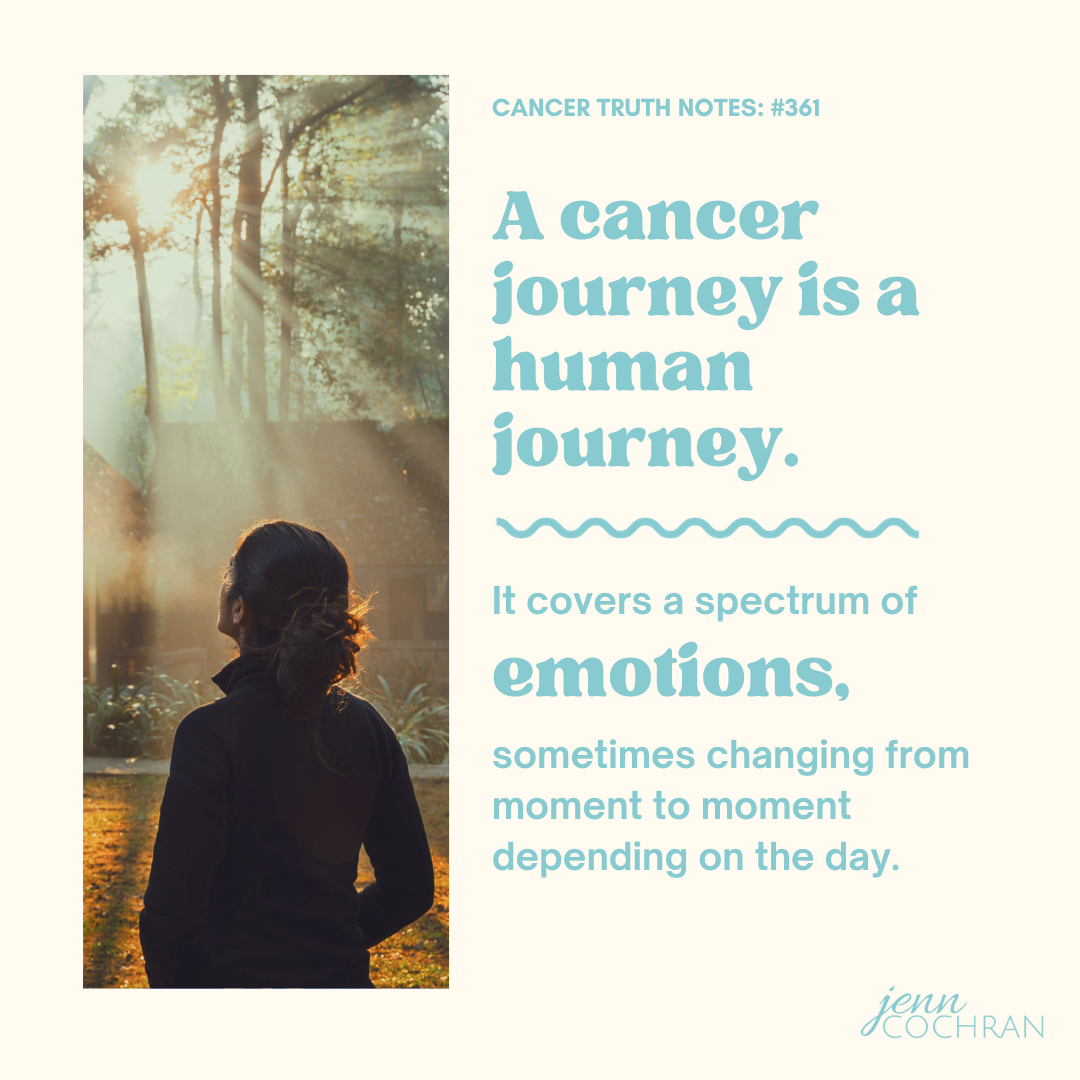 Cancer Truth Note: #361  A cancer journey is a human journey. It covers the spectrum of emotions, sometimes changing from moment to moment depending on the day. Somewhere along the way, we lost our way when it comes to giving ourselves permission to feel all the...
read more