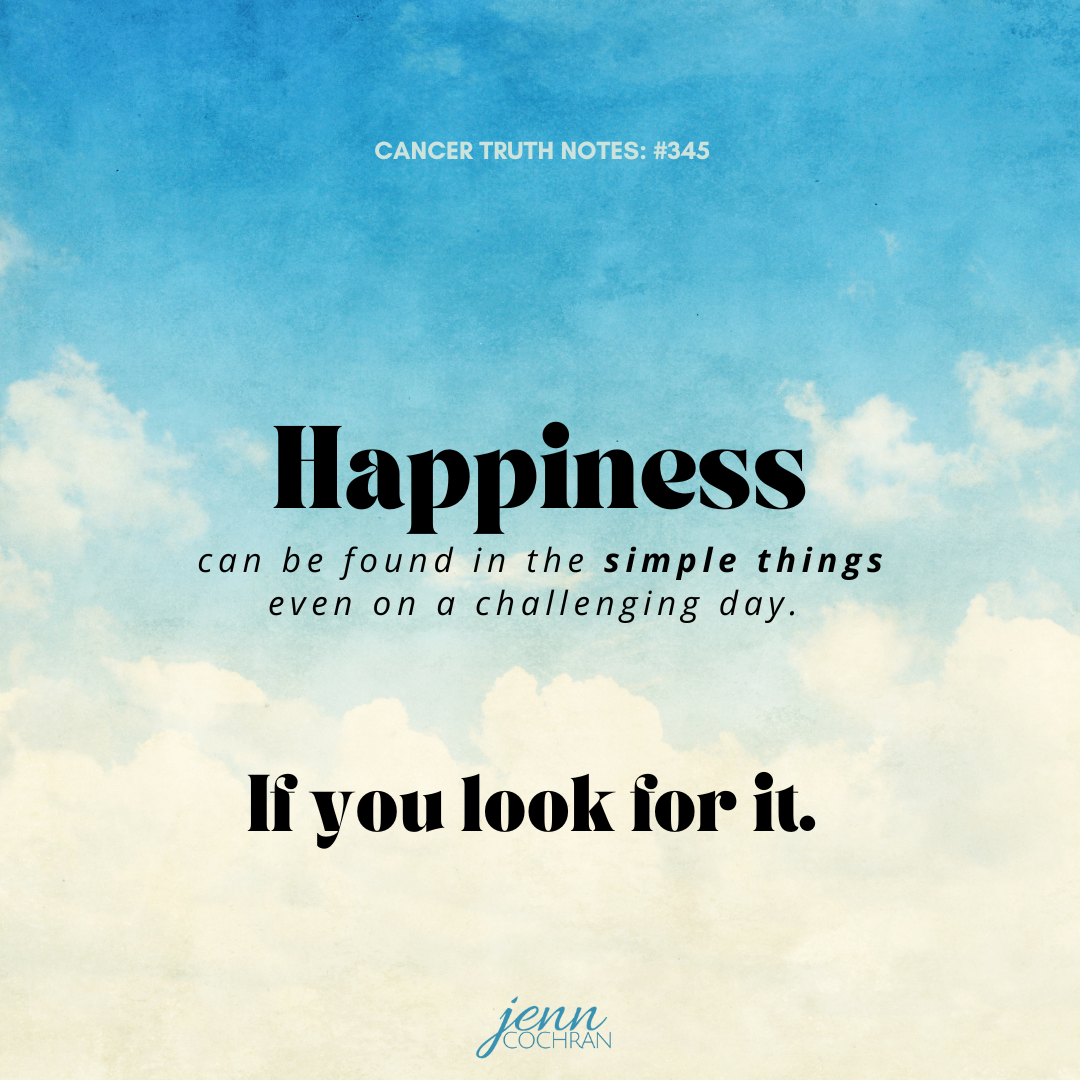 Happiness can be found in simple things even on a challenging day. If you look for it. 
This is a little like gratitude Cancer Truth Note: #343. Everything doesn't have to be roses to find something to spark happiness. It could be spending half an hour reading a book or doing a puzzle or knitting anything, if you are into those types of things. Or maybe just stepping outside into the sunshine for a couple minutes can put a smile on your face.
Moments of happiness or gratitude or positive thoughts, even when life is challenging can help give us hope and might even spark an upward spiral of feelings.
What might spark happiness for you today?
Continue the conversation in the facebook group Surviving is JUST the Beginning or follow me on Instagram.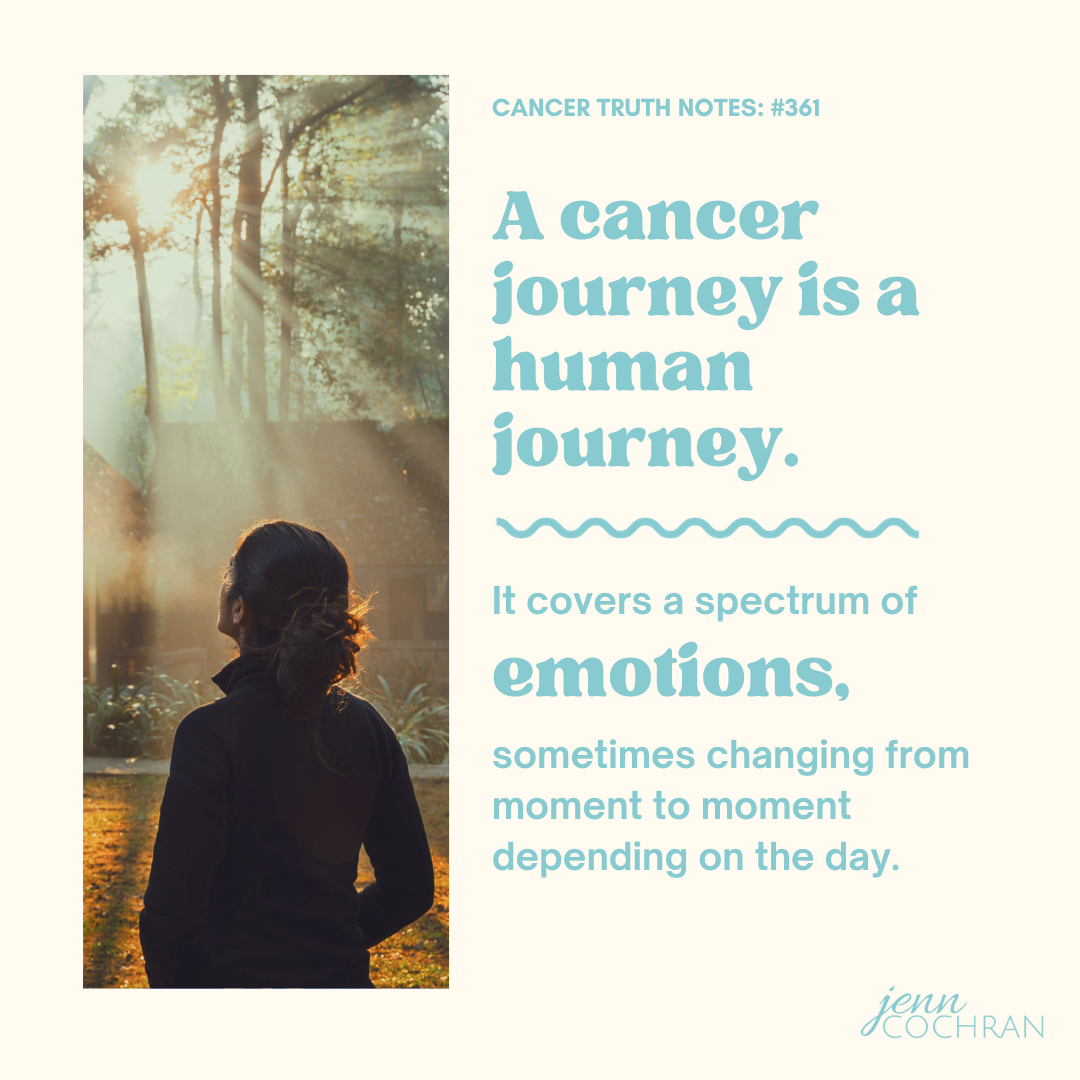 Cancer Truth Note: #361  A cancer journey is a human journey. It covers the spectrum of emotions, sometimes changing from moment to moment depending on the day. Somewhere along the way, we lost our way when it comes to giving ourselves permission to feel all the...
read more