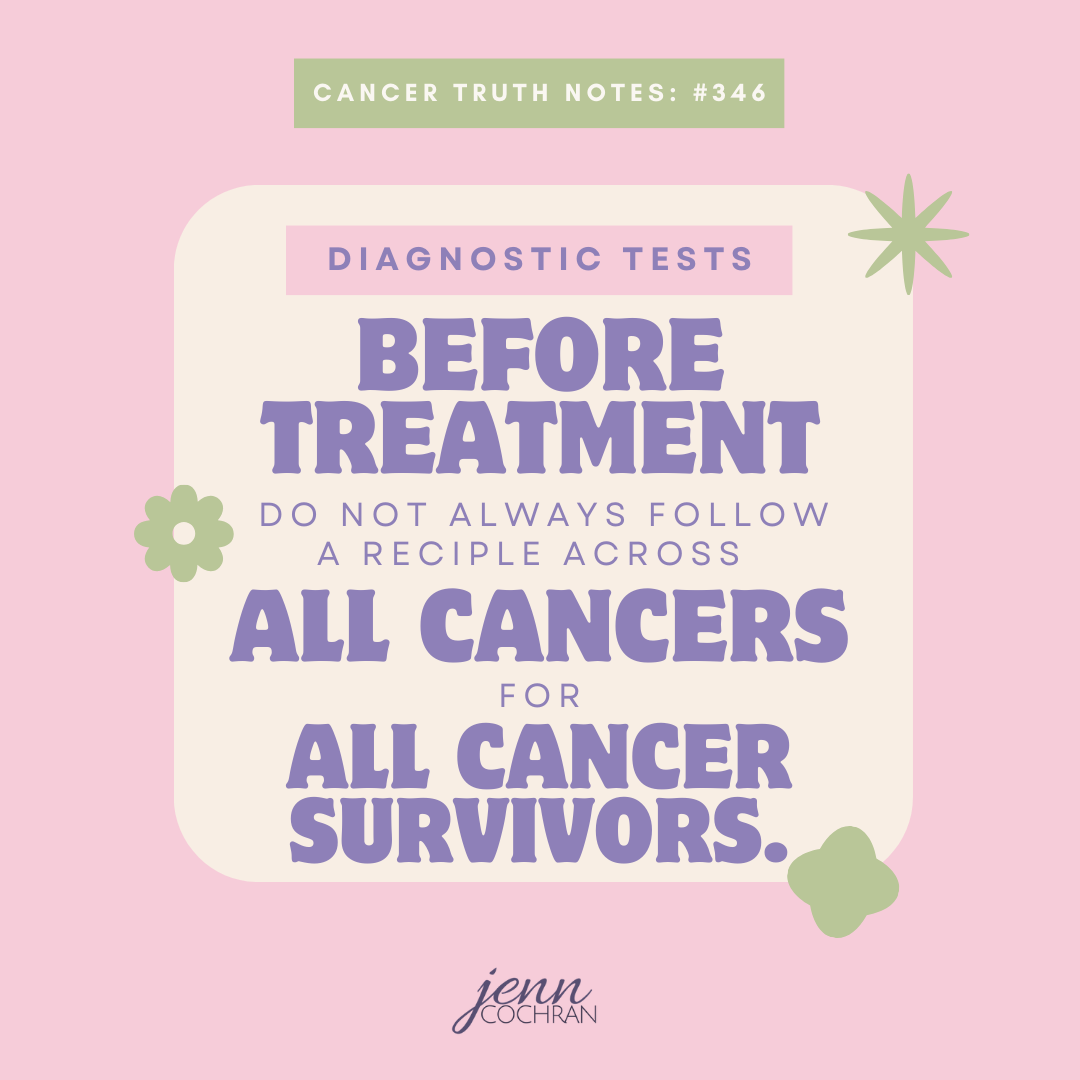 Diagnostic tests before treatment do not always follow a recipe across all cancers for all cancer survivors.
I was having a conversation recently with a person at an event for breast cancer awareness. The topic came up, how do you know you got everything and how do you know that you or your loved one got the right follow on care?
Treatment is definitely not the end. Remember, surviving is JUST the beginning.
We both had stories of friends and loved ones who were given an all clear only to be gone within the year. It is honestly impossible to know if the circumstances were recurrences or that the first round of treatment didn't do the full job.
When we lost our friend, my husband was terrified. If her team was so wrong two months prior that she was done with treatment, how could we know my team didn't miss something?
It is a valid question. In my case my oncologist sent me for a full battery of scans before my initial chemo started. I had a bone scan and a full torso CT. There was no sign of any cancer outside of the left breast and two left axillary lymph nodes. When I was going through treatment I thought that was just standard.
I have since learned that it may not be. My oncologist saw me post surgery. I started at surgery because they thought I was stage 1. After surgery I was stage 2b. The largest tumor was just over 2cm to bump me to stage two and they found 2 positive lymph nodes for the b. My oncologist is thorough and he follows his patients a LONG time. He wanted to be sure everything else looked clear before starting chemo.
My friend  was diagnosed in March with triple negative stage 3. The primary goal was to do the full chemo regimen for triple negative  to shrink the tumor and then do surgery. Then radiation. In early December she was done with active treatment. Within a month they found a liver tumor. She was gone before they had a plan to deal with that tumor. I am not sure what upfront scans my friend had. It will always be a question of did they miss diagnose her as stage 3 when she should have been diagnosed stage 4 from the start? We will never know.
We can all do our best to advocate for our ongoing health and make sure the right screenings are being done to keep us well and informed. After all, screenings are information about things that might be somewhat invisible to us. 
What did your pre-treatment diagnostic process look like?
Continue the conversation in the facebook group Surviving is JUST the Beginning or follow me on Instagram.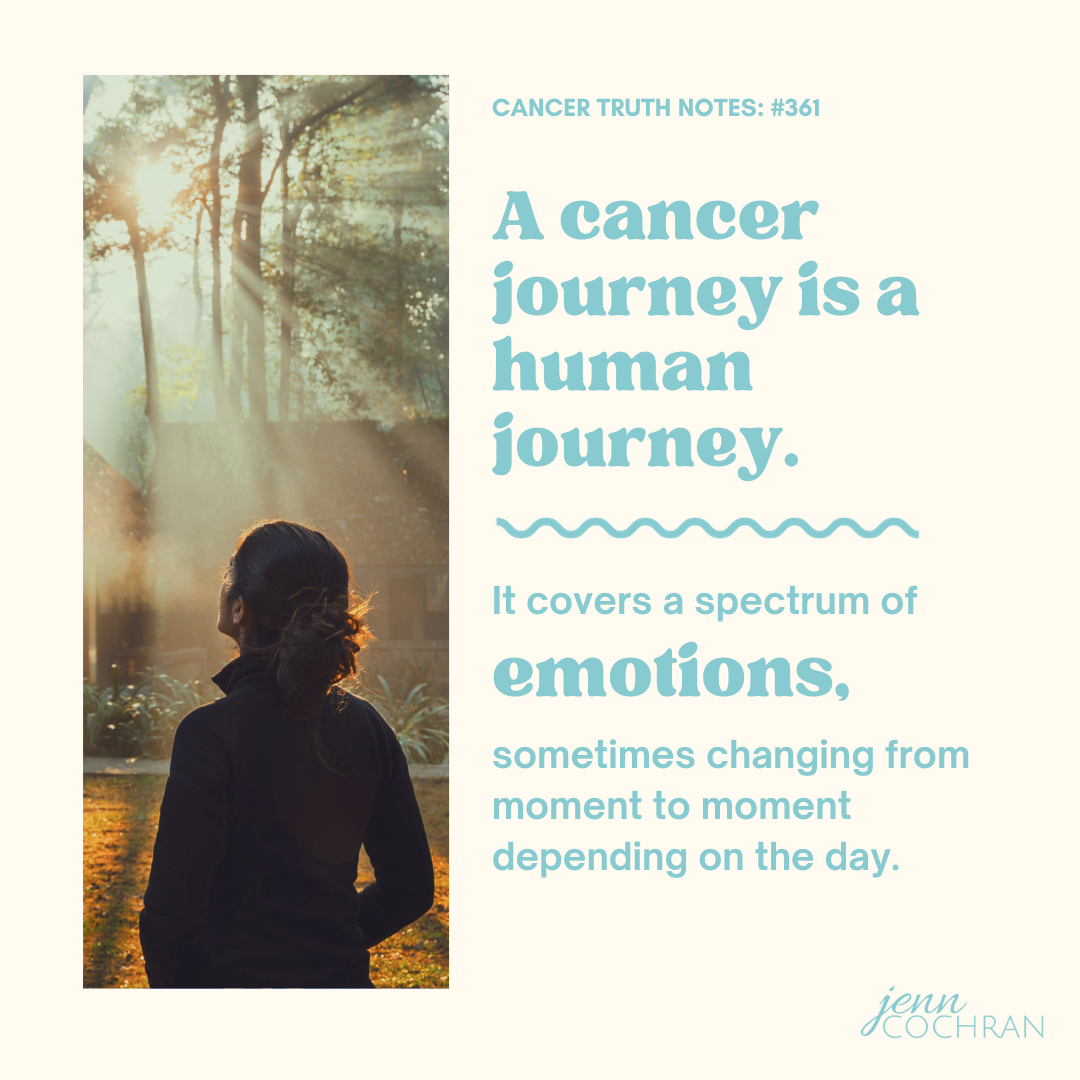 Cancer Truth Note: #361  A cancer journey is a human journey. It covers the spectrum of emotions, sometimes changing from moment to moment depending on the day. Somewhere along the way, we lost our way when it comes to giving ourselves permission to feel all the...
read more