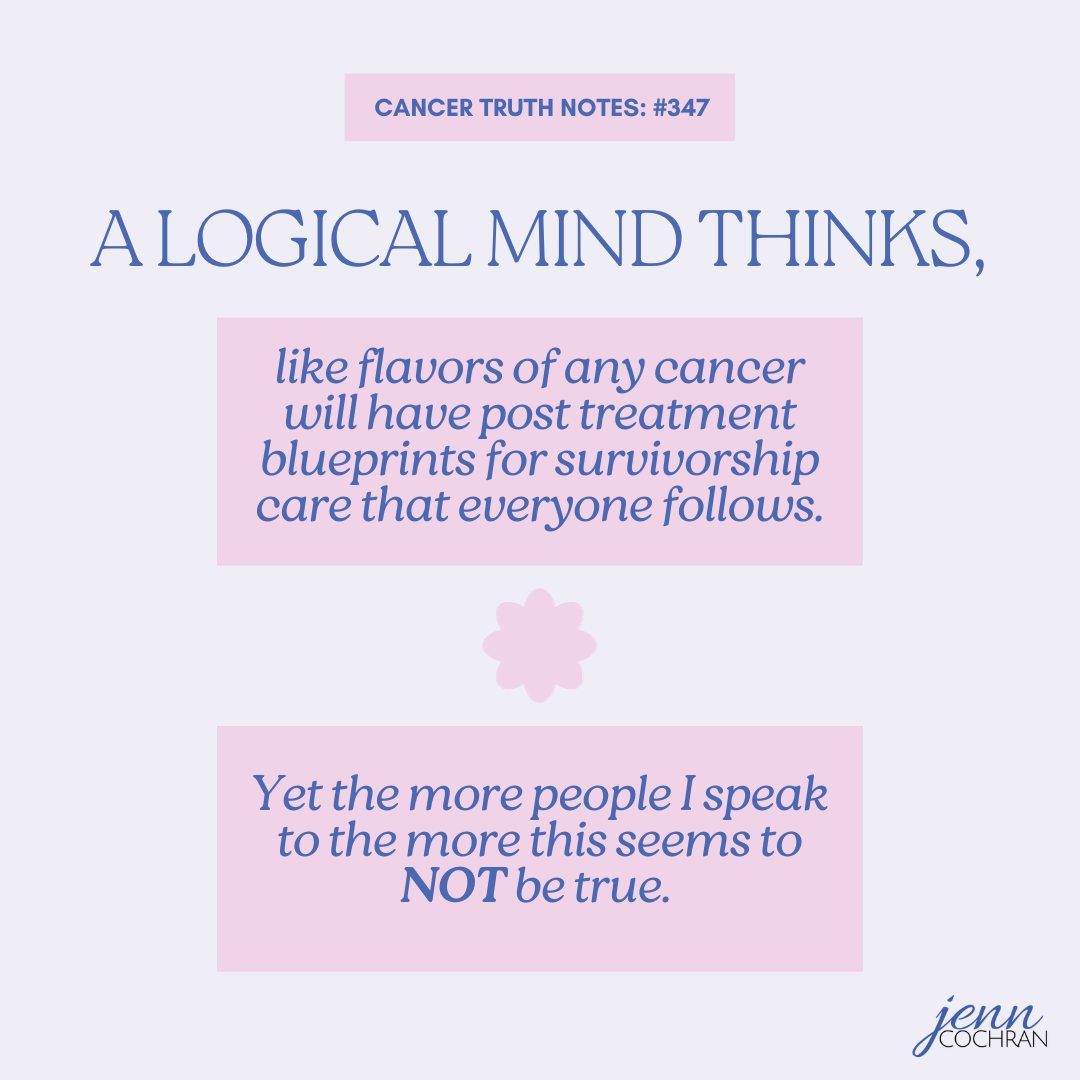 A logical mind thinks, like flavors of any cancer will have post treatment blueprints for survivorship care that everyone follows. Yet the more people I speak to the more this seems to NOT be true. 
My oncologist follows you for a long time. It is one of the reasons I chose him.
TMI warning…. Not only does my oncologist follow me, my breast surgeon follows me annually even though I no longer have breasts. My plastic surgeon follows me to make sure there is nothing going wrong with my reconstruction. My gynecologist follows me annually even though my ovaries and uterus have been removed. 
So many people I meet think, "I am in menopause. Do I need to see the gynecologist any more?" Yes, Yes you do. Please make that appointment.
It is the rare breast cancer survivor who maintains an annual relationship with their plastic surgeon. Yet, when I have had any questions, her office is the easiest one to interact with and put my mind at ease.
Unlike treatment protocols, cancer survivorship is like a black box. No two of us are quite the same and most doctors are not 100% sure what to do with us.
This makes advocating for our ongoing health extremely important. If you have questions, get them answered. If you can't get them answered, find new providers who are willing to figure it out with you.
What are you advocating for today?
Continue the conversation in the facebook group Surviving is JUST the Beginning or follow me on Instagram.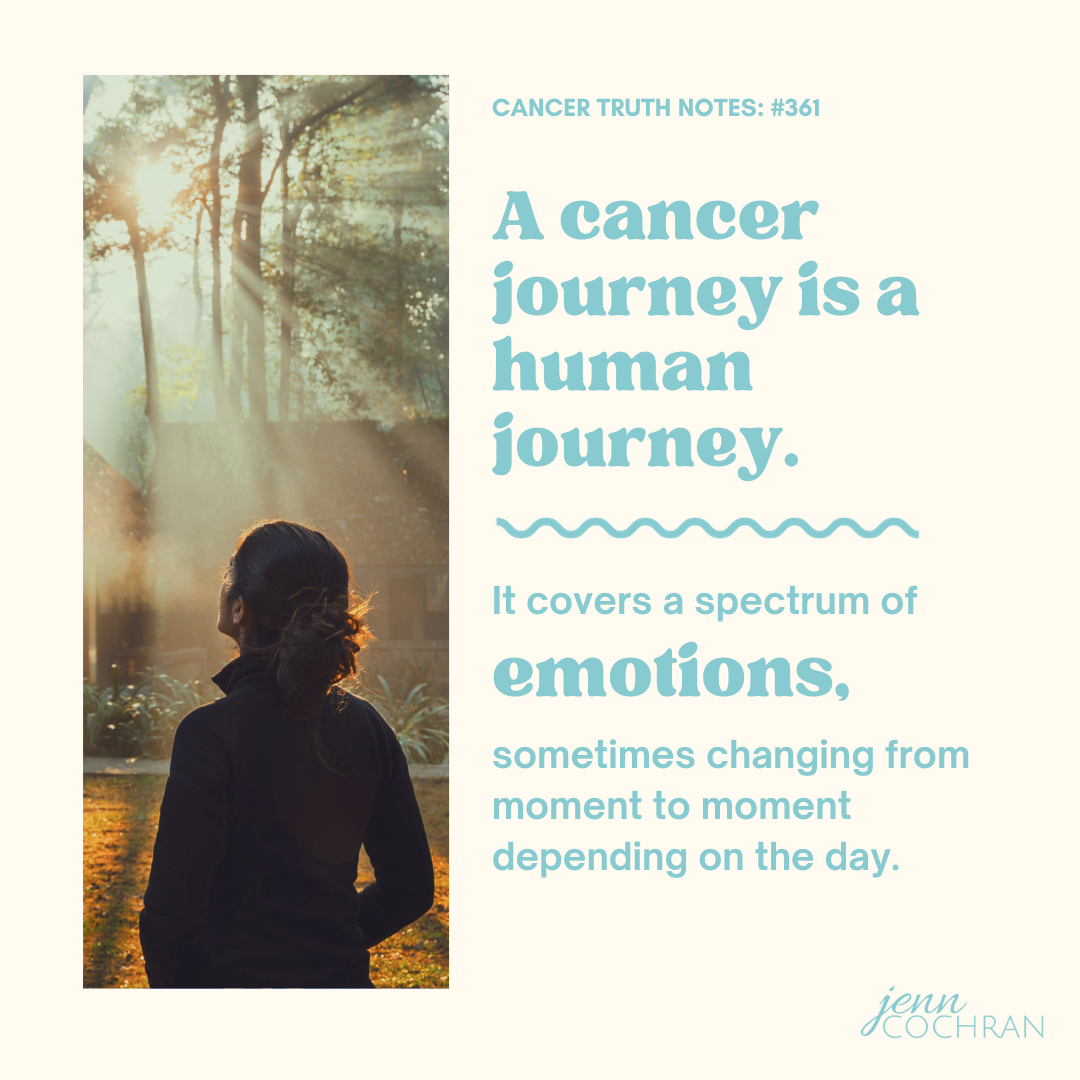 Cancer Truth Note: #361  A cancer journey is a human journey. It covers the spectrum of emotions, sometimes changing from moment to moment depending on the day. Somewhere along the way, we lost our way when it comes to giving ourselves permission to feel all the...
read more