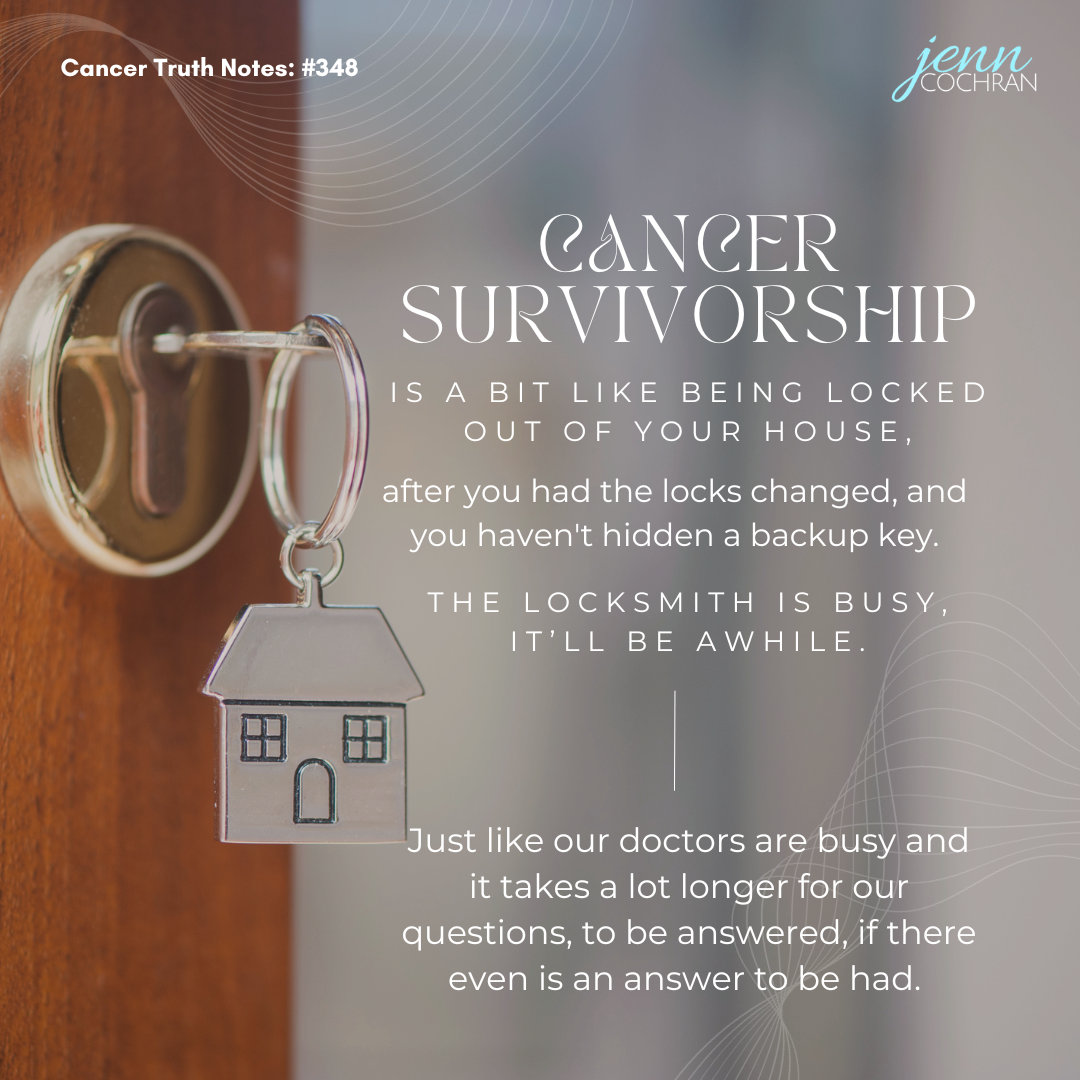 Cancer Survivorship is a bit like being locked out of your house, after you had the locks changed, and you haven't hidden a backup key. The locksmith is busy, it'll be a while. Just like our doctors are busy and it takes a lot longer for our questions to be answered, if there is even an easy answer to be had.
As cancer survivors we are in many ways on our own. There are dozens of long term and/or late occurring side effects that we continue to suffer with. Yet for many they do this in relative silence. 
I am a big fan of being alive. I am even ok with some of my long term challenges, like lymphedema. I am not ok with cancer survivors going from regular access to your medical team in treatment and long waits for call backs when active treatment is over. That is just not ok. 
We need to do better.
Raise a hand in the comments if you heard something like, "This is it. Last treatment day. See you in 3 months."
Continue the conversation in the facebook group Surviving is JUST the Beginning or follow me on Instagram.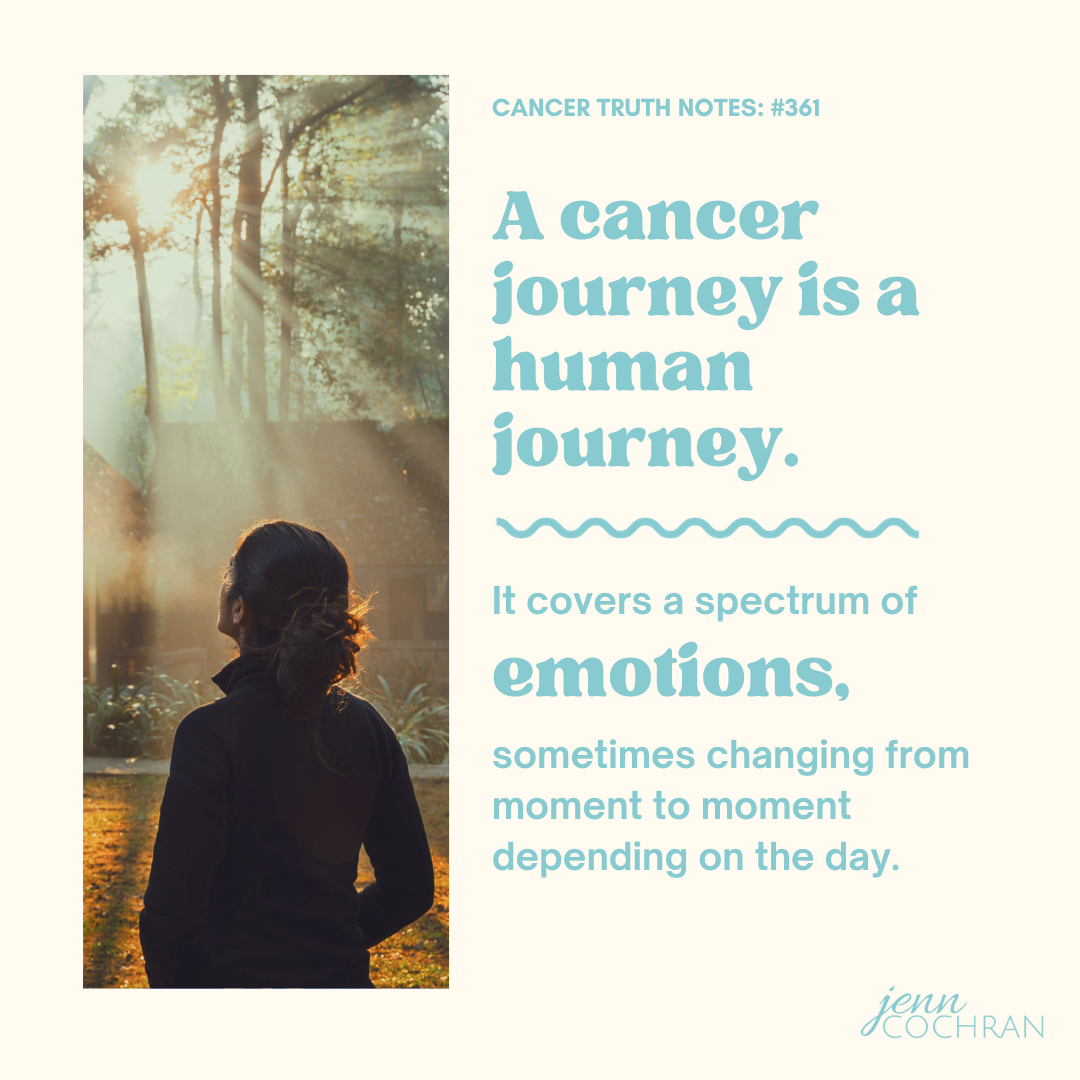 Cancer Truth Note: #361  A cancer journey is a human journey. It covers the spectrum of emotions, sometimes changing from moment to moment depending on the day. Somewhere along the way, we lost our way when it comes to giving ourselves permission to feel all the...
read more