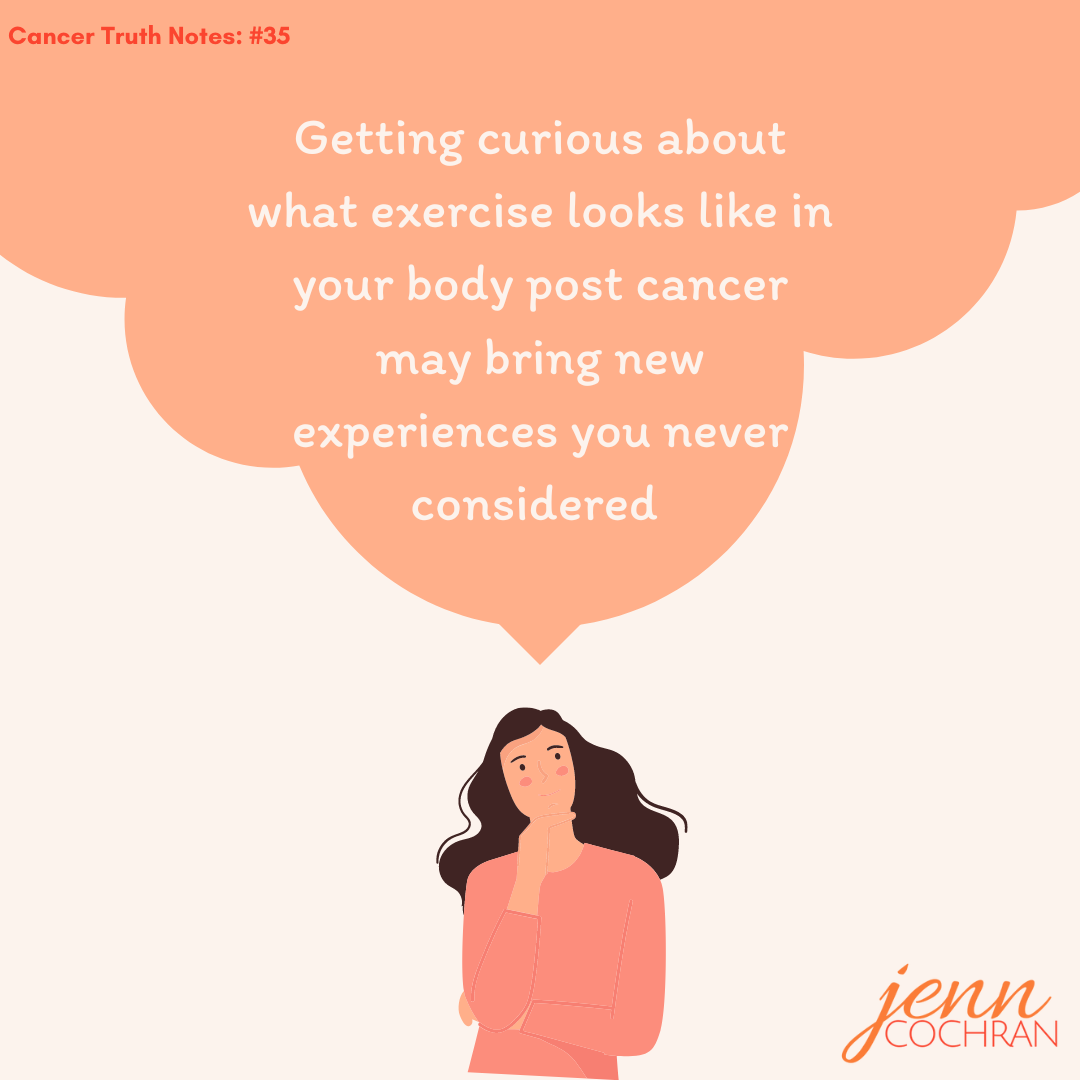 Getting curious about what exercise looks like in your body post cancer may bring new experiences you never considered.
Before my diagnosis I had been running 5k, 10k, and half marathon races several times a year for about a decade. I was finally starting to see myself as a runner. All those years of training I was running just over 10 minute miles. Then my diagnosis, surgery, and side effects from chemo sidelined me from running for nearly a year.
Starting again meant being ok with where I was wherever that was. My first time out I was nearly 15 minute miles, the second time 14.5. I was ok with it. I had to find out what running looked like in a post treatment body.
A friend asked me one day if running was still my thing. Honestly it has never been "my thing", it is the thing that keeps my cholesterol down and my weight in check. There are lots of options out there especially for cancer survivors.
There is dragon boat racing and pickleball and walking groups and yoga classes. What sounds good to you today? What support do you need to get started?
Continue the conversation in the facebook group Surviving is JUST the Beginning or follow me on Instagram.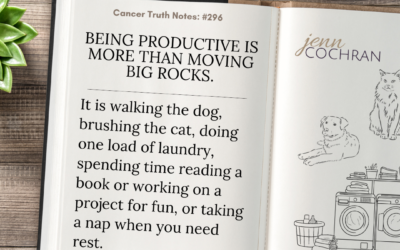 Cancer Truth Note: #296 Being productive is more than moving the big rocks. It is walking the dog, brushing the cat, doing one load of laundry, spending time reading a book or working on a project for fun, or taking a nap when you need rest. A cancer diagnosis often...
read more