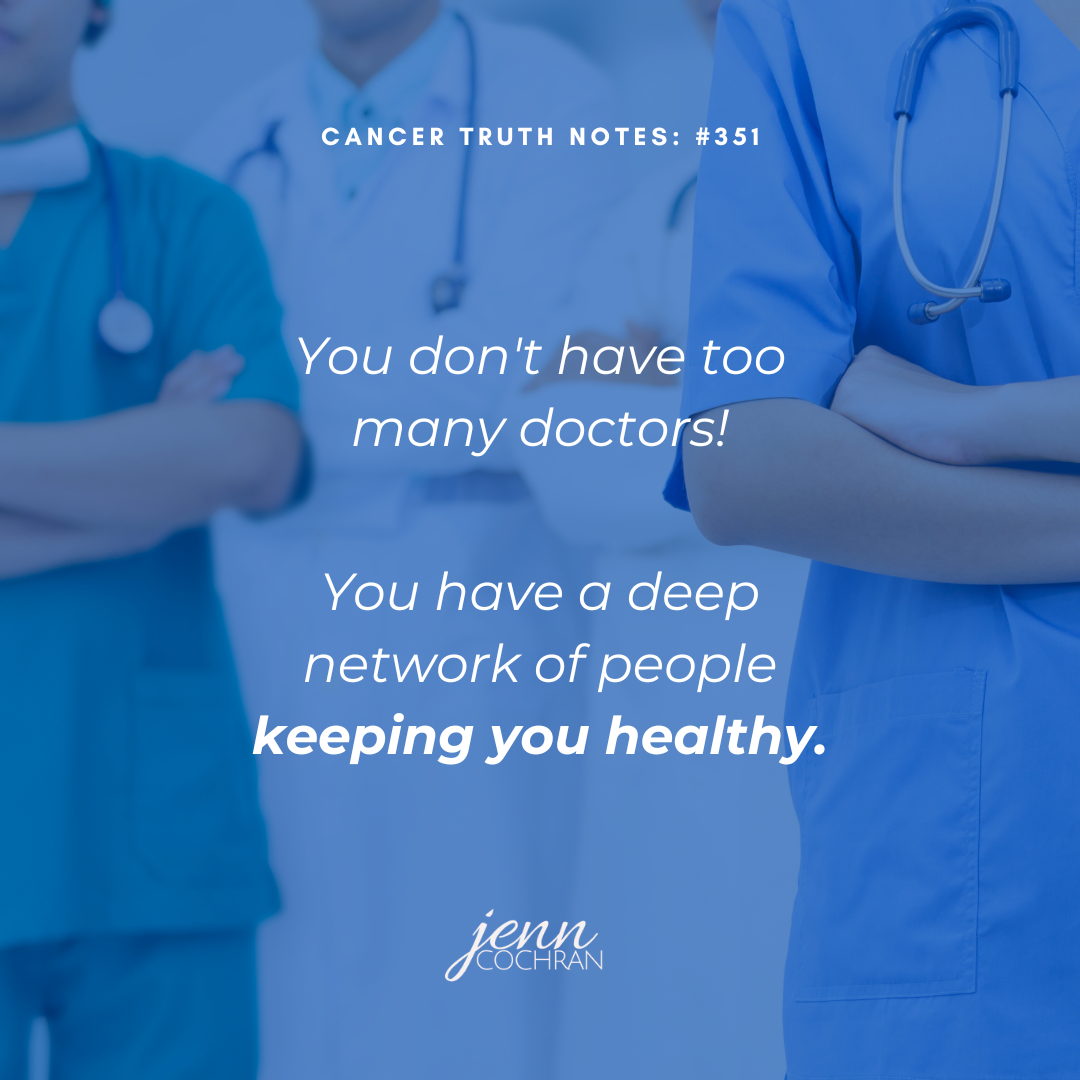 You don't have too many doctors! You have a deep network of people keeping you healthy.
 I have a client who is annoyed by how many doctors he has. We joke about it quite a lot. Each of his docs are keeping him healthy. Some are keeping him cancer free, with regular skin checks and biopsies and pre-cancer treatments.
Let me ask you how many of these do you have:
Allergist
Cardiologist
Dermatologist
Endocrinologist
General Practitioner
Oncologist
Plastic Surgeon
Pulmonologist 
Rheumatologist
For the ladies:
Gynecologist
Breast Surgeon
I am sure I am missing some. If you don't have a GP, Cardiologist, Dermatologist, and for the ladies Gynecologist, get looking! This is the minimum you should be seeing each year.
General practitioners are great. They are necessary. The best ones do not try to do all the things for you. If you have a thyroid condition that needs medication, see an endocrinologist. GP's do not have the specific training a specialist does. Also, among women aged 45-84 Heart Disease is the second leading cause of death after Cancer, get a cardiologist. Cardiologists are experts in managing your heart. If you are a cancer survivor this is even more important.
Embrace all those doctors on the roster of keeping you healthy.
Are you up to date on all your appointments or do you need to get caught up? 
Continue the conversation in the facebook group Surviving is JUST the Beginning or follow me on Instagram.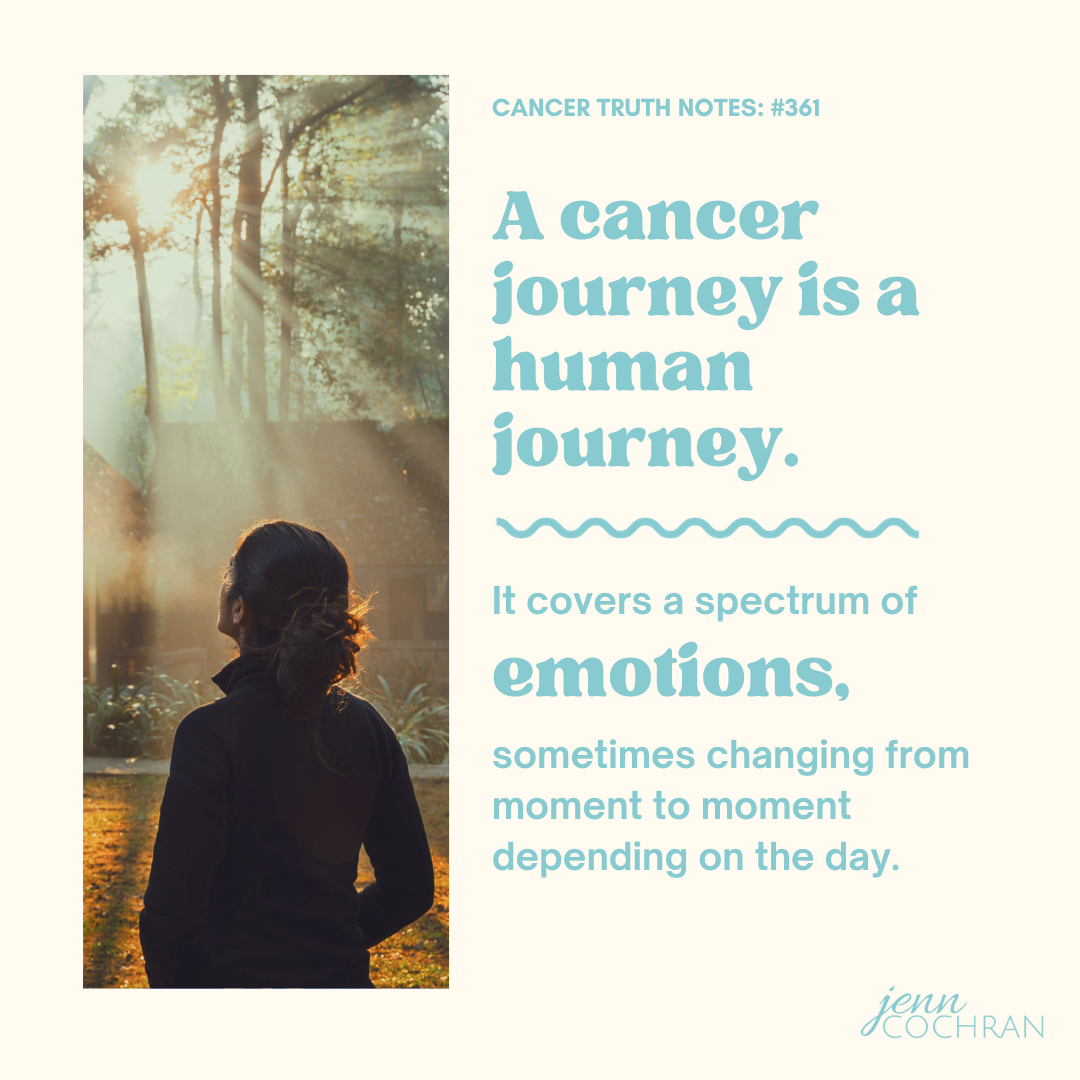 Cancer Truth Note: #361  A cancer journey is a human journey. It covers the spectrum of emotions, sometimes changing from moment to moment depending on the day. Somewhere along the way, we lost our way when it comes to giving ourselves permission to feel all the...
read more