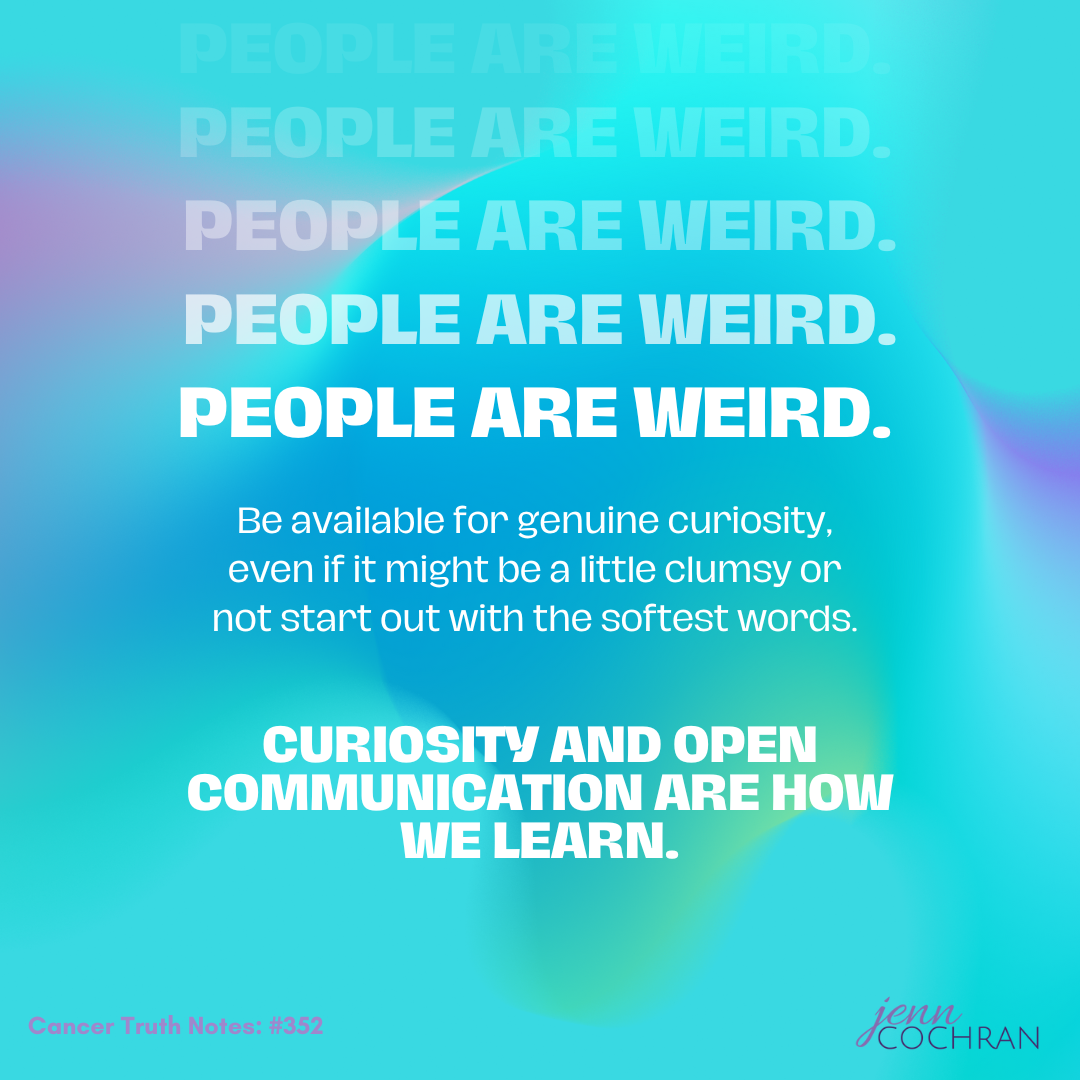 People are weird. Be available for genuine curiosity, even if it might be a little clumsy or not start out with the softest words. Curiosity and open communication are how we learn.
When I was sharing the news that I was undergoing treatment for cancer I got a lot of reactions. There was a lot of judgment about what I should or should not be doing and how I ended up with cancer in the first place.
I learned really quickly how to release those exchanges as their stuff, not mine. 
There were people who asked why from a different perspective. One person said, "Why chemo and not raw food?"
She wasn't judging my choice. She was navigating a what if she was deciding, what should she consider scenario.
We had a talk about both options and why chemo and targeted treatments were the right choice for me. We also talked about the lack of gold standard research around raw food as a treatment. The research isn't there because no one wants to opt for the chance of being randomized into the raw food only group.
Inquiry from a place I want to understand is different from straight judgment.
No one needs to be available for anyone's judgment. Period. End of sentence.
Can you relate to the curious inquirer even if their delivery of the question wasn't the best? 
Continue the conversation in the facebook group Surviving is JUST the Beginning or follow me on Instagram.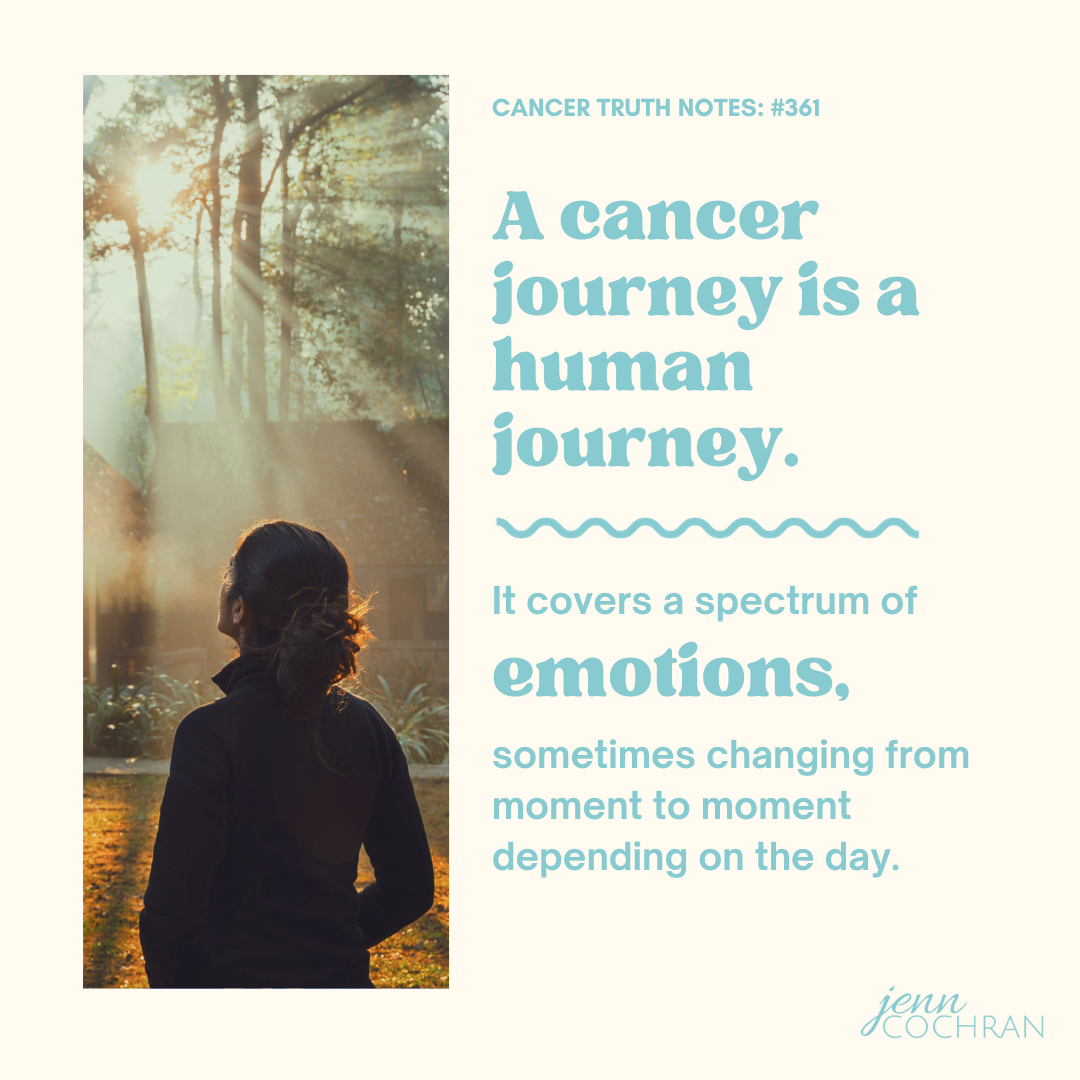 Cancer Truth Note: #361  A cancer journey is a human journey. It covers the spectrum of emotions, sometimes changing from moment to moment depending on the day. Somewhere along the way, we lost our way when it comes to giving ourselves permission to feel all the...
read more