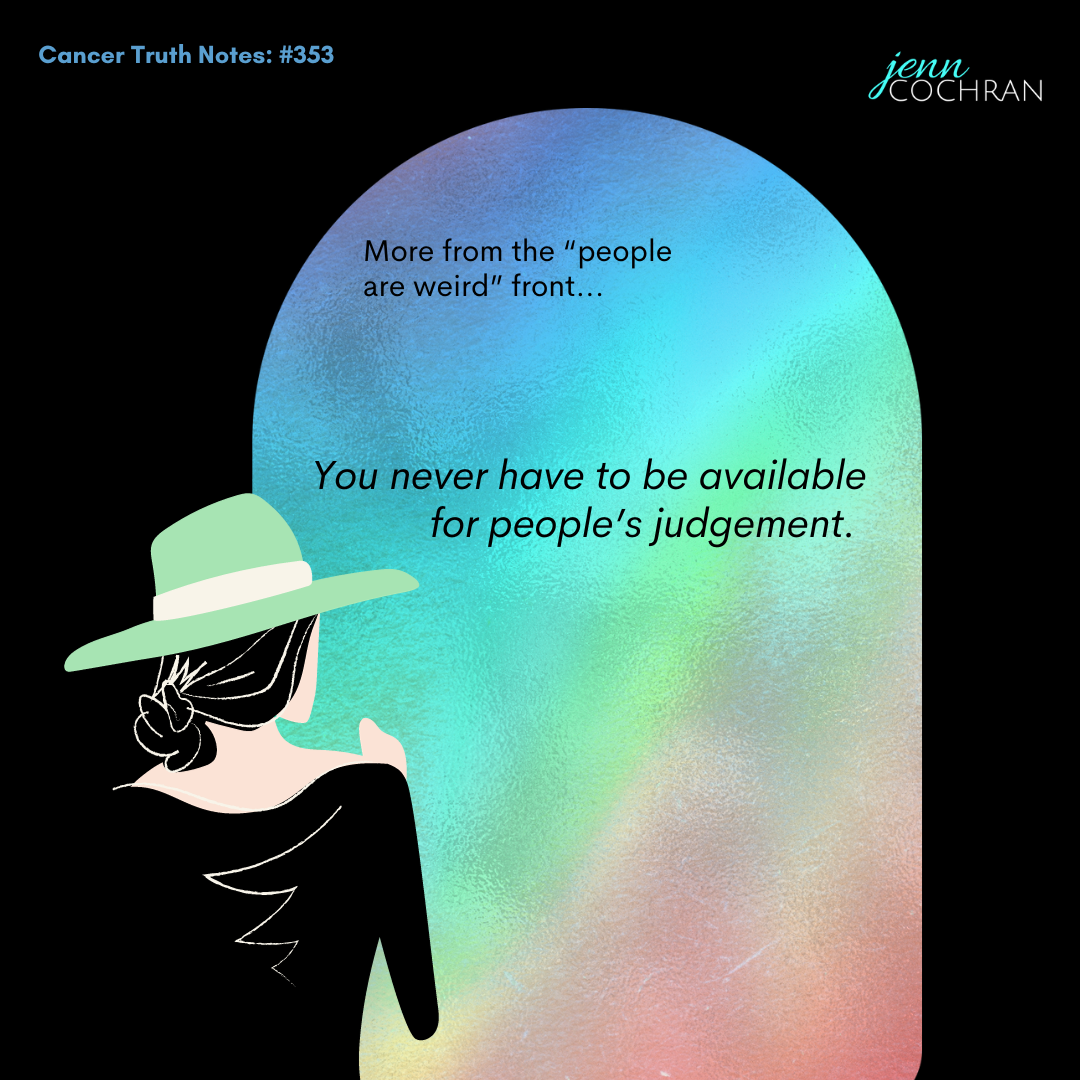 More from the "people are weird" front… You never have to be available for people's judgment.
NEVER. A friend posted a med update from her hospital room last week. In it she said I am not currently taking people's questions or judgment about my situation. This is strictly an update of what is going on with me. 
She and her son have endured more judgment than anyone should have to over the past many years.
The fact is she should never need to be available for anyone's judgment. EVER.
I was at a networking event during my cancer treatment, pre-covid times, a sweet friend said how inspiring it was that I was continuing to show up even during my treatment. Then a gentleman started asking me a series of inappropriate, judgemental questions about why I even had cancer in the first place. Bad diet? Not enough exercise? The list went on. When he came up for air, I asked if he had any more questions about why my cancer was my fault?
He looked at me shocked and in that moment realized his judgmental tone and actually apologized. I hope the exchange helped him not repeat it with anyone else.
The fact is we do not need to be available for people's judgment. It isn't well meaning. Curiosity is well meaning.  Seeking to understand, is well meaning. Overwhelming someone with questions about their life choices is judgment.
Walking away is completely ok.
Have you experienced this?
Continue the conversation in the facebook group Surviving is JUST the Beginning or follow me on Instagram.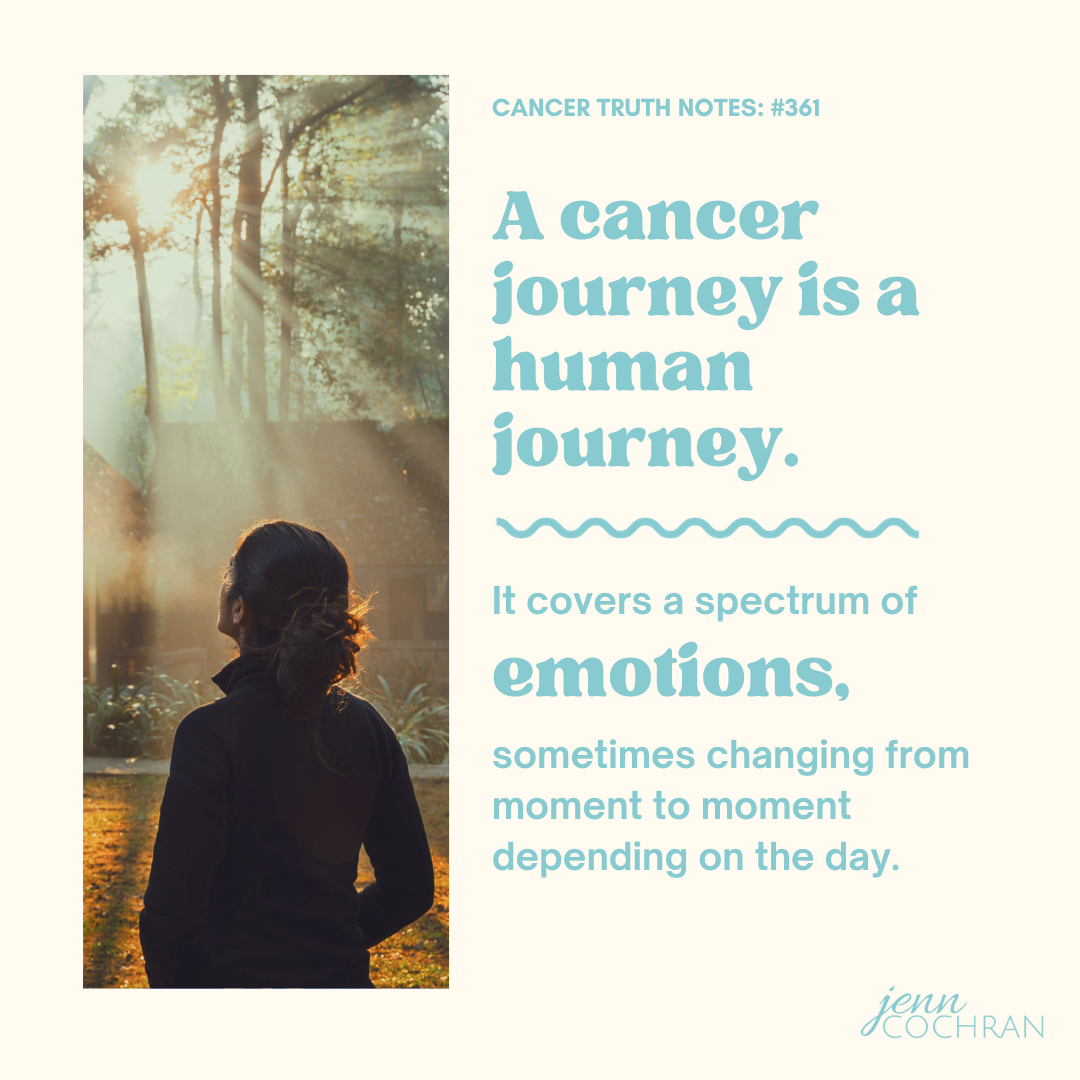 Cancer Truth Note: #361  A cancer journey is a human journey. It covers the spectrum of emotions, sometimes changing from moment to moment depending on the day. Somewhere along the way, we lost our way when it comes to giving ourselves permission to feel all the...
read more