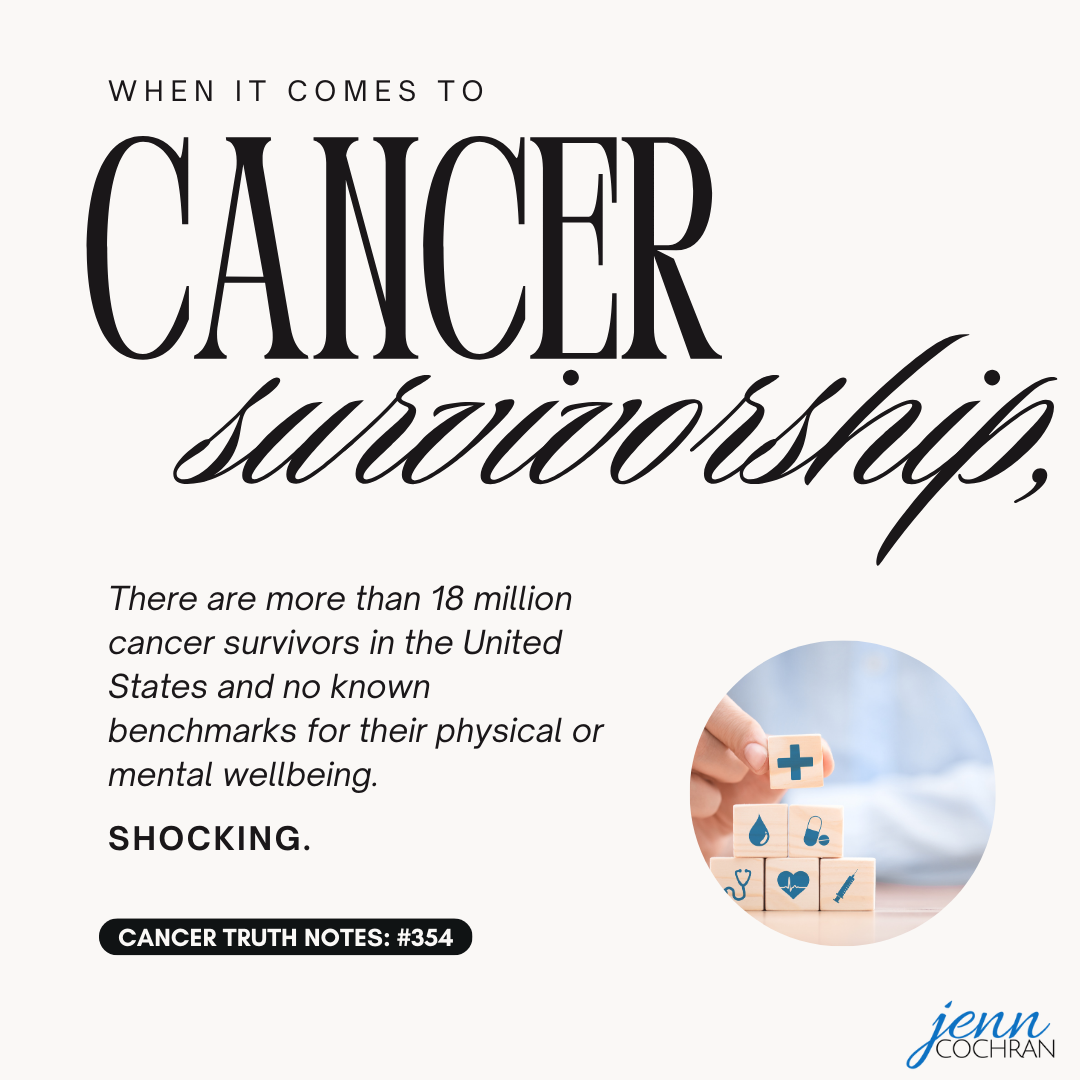 When it comes to cancer survivorship, there are more than 18 million cancer survivors in the United States and no known benchmarks for their physical or mental wellbeing. Shocking.
The Healthy People 2030 plan has Cancer survivor physical and mental wellbeing metrics under the category of research. This is because there is no known metric to improve on.
The research has to be done to figure out what the benchmark is so that they can set an improvement goal for the Healthy People 2040 plan. By that point there will be 5 to 6 million more cancer survivors.
My new program for Breast Cancer Survivors is aimed at benchmarking and improving not only our physical and mental well being, but also our social well being. 
How would you rate your physical and mental well being on a scale of 1 to 10 in cancer survivorship?
Continue the conversation in the facebook group Surviving is JUST the Beginning or follow me on Instagram.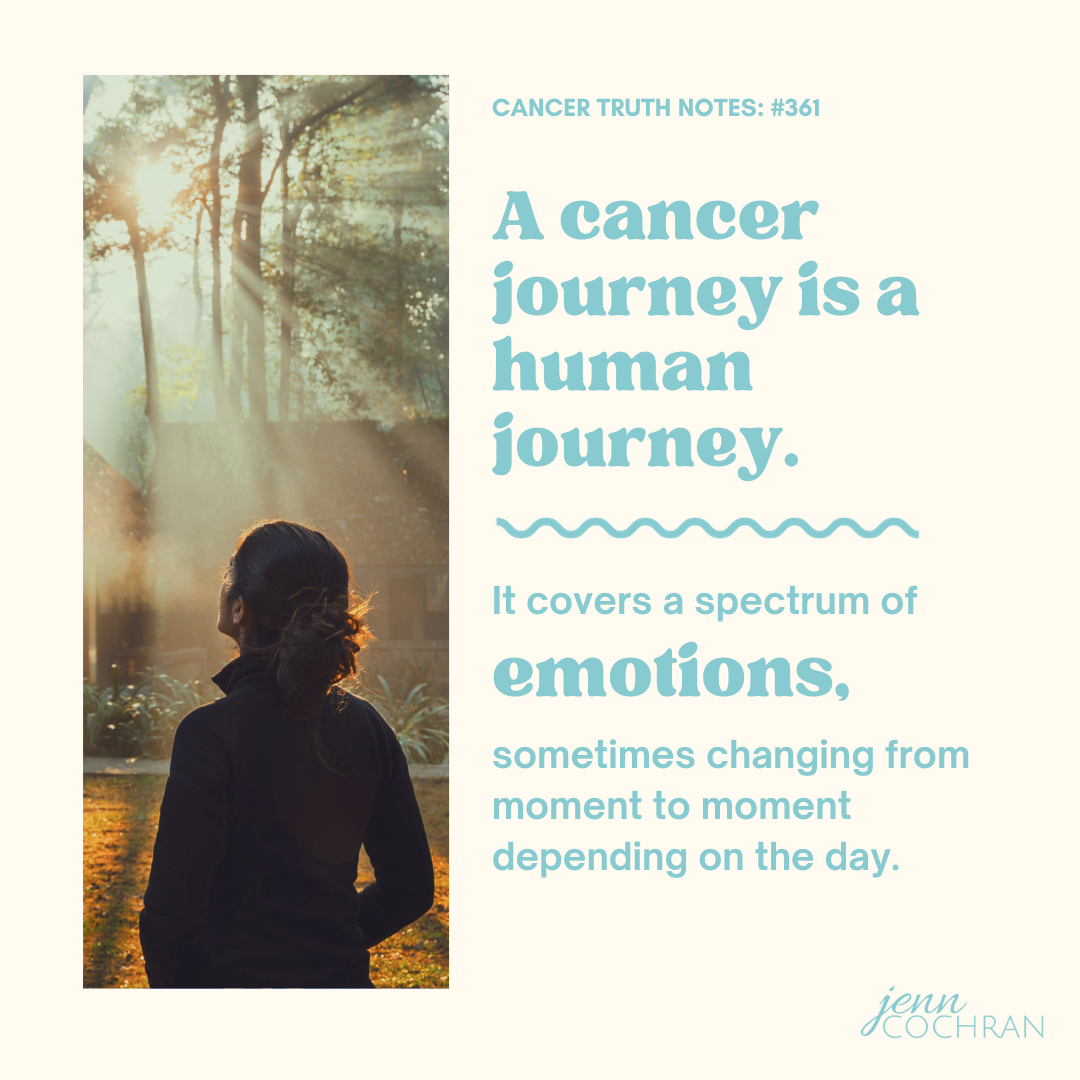 Cancer Truth Note: #361  A cancer journey is a human journey. It covers the spectrum of emotions, sometimes changing from moment to moment depending on the day. Somewhere along the way, we lost our way when it comes to giving ourselves permission to feel all the...
read more