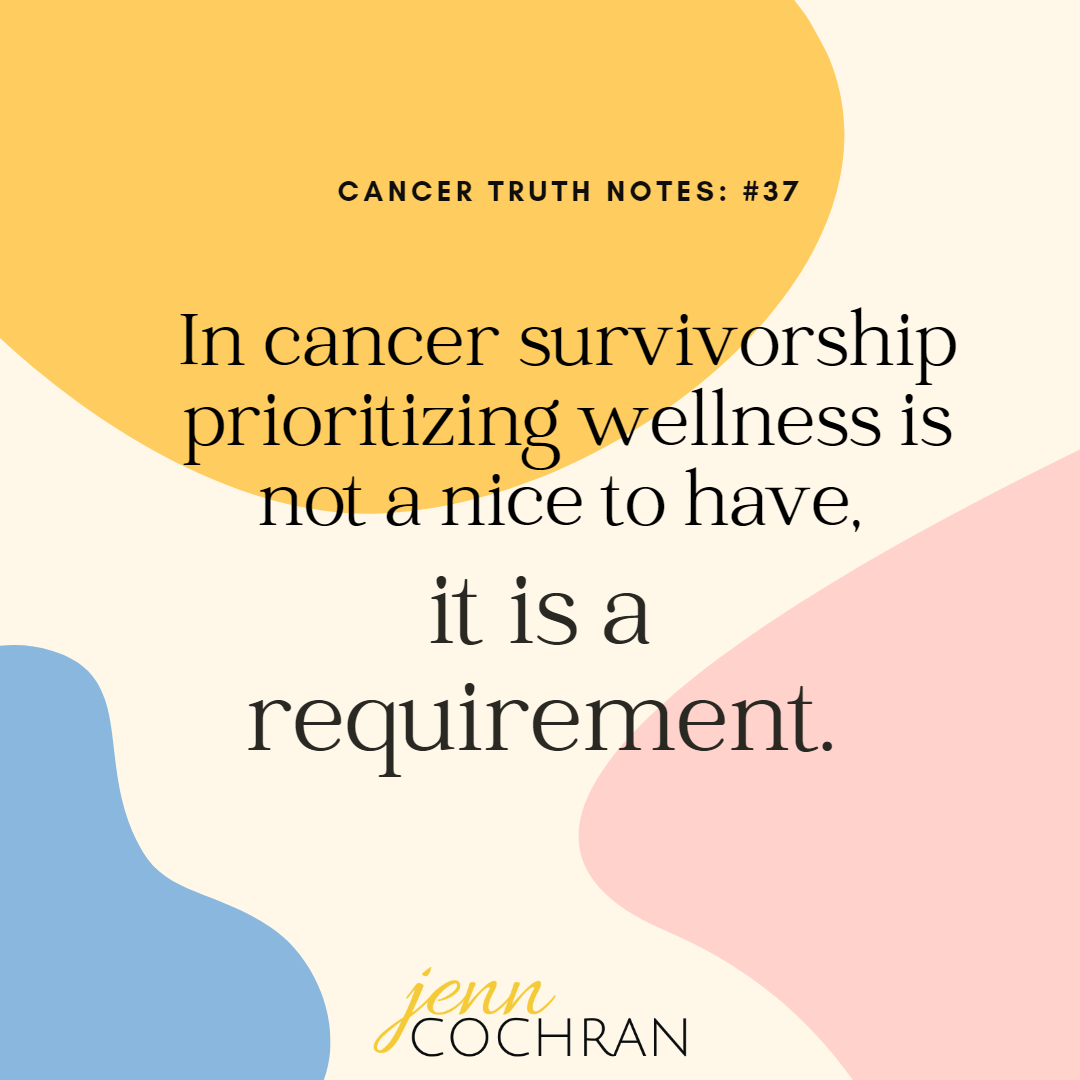 In cancer survivorship prioritizing wellness is not a nice to have, it is a requirement.
Studies show that diet, exercise, and stress reduction help us navigate survivorship. I have found nearly 100% of the survivors I have talked with who were not prioritizing their wellbeing before cancer are doing it now. That also means different things to different people.
It may mean adding movement into your routine. It may mean cooking healthier meals at home. It may mean quitting that job that expects you to work 80 hours a week, when they only pay you for 40. It may mean leaving relationships that no longer serve you.
Prioritizing your wellness means prioritizing you. What are you prioritizing today?
Continue the conversation in the facebook group Surviving is JUST the Beginning or follow me on Instagram.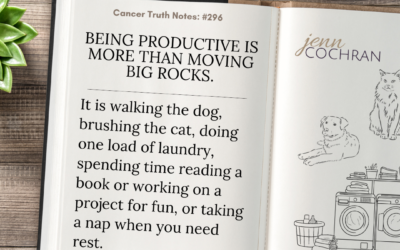 Cancer Truth Note: #296 Being productive is more than moving the big rocks. It is walking the dog, brushing the cat, doing one load of laundry, spending time reading a book or working on a project for fun, or taking a nap when you need rest. A cancer diagnosis often...
read more