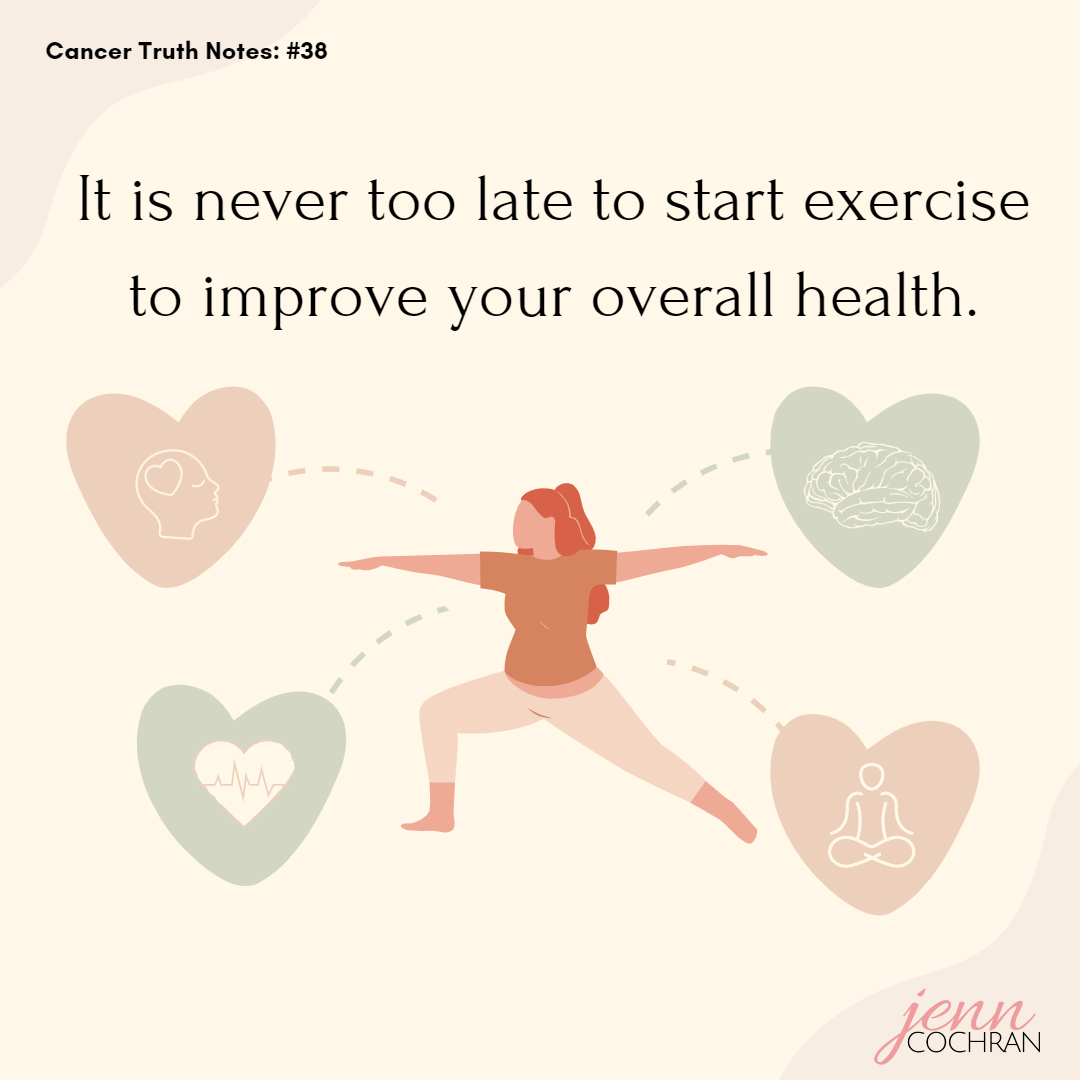 It is never too late to start to exercise to improve your overall health.
I have said it before, and I am sure I will say it 10 more times at least in posts this year. Every day is an opportunity to start whatever you want to start. As long as your doctor says you are cleared to exercise you can exercise. I saw a post just this week. A girl joined a walking group and started walking regularly. She lost 64 pounds last year. Not because she starved or made changes to every area. She did this one thing, and she did it consistently. Change happens one day, one choice, one action at a time. It is the collection of those choices and actions that create big change. What one choice can you make today? What one action will move you forward today?
Continue the conversation in the facebook group Surviving is JUST the Beginning or follow me on Instagram.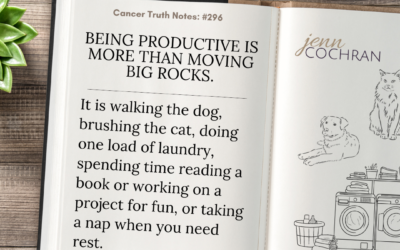 Cancer Truth Note: #296 Being productive is more than moving the big rocks. It is walking the dog, brushing the cat, doing one load of laundry, spending time reading a book or working on a project for fun, or taking a nap when you need rest. A cancer diagnosis often...
read more