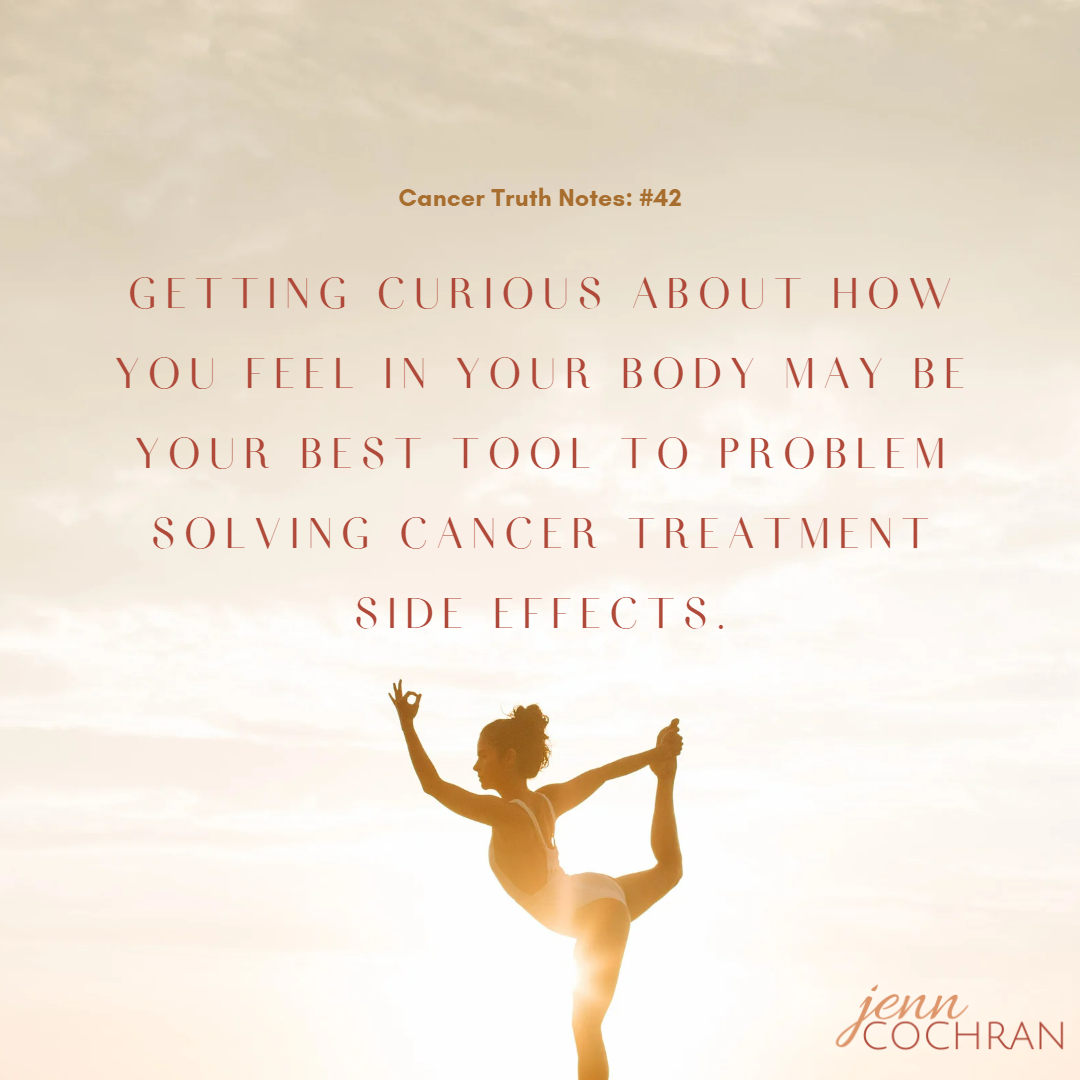 Getting curious about how you feel in your body may be your best tool to problem solving cancer treatment side effects.
Aromatase Inhibitors are well known for causing joint and large muscle pain. When I was taking an AI I would wake up with achy joints and sore muscles. Then I started to notice if I walked 3 miles a day my discomfort was less that day and gone the next. The cumulative number was the important part. It could be two 1.5-mile walks. It could be three 1-mile walks with dogs. As long as I hit that magic number for my body, I was relatively pain free.
Just this week a client navigating neuropathy shared the observation that 10,000 steps seemed to be a magic number. If he got 10,000 steps in a day, he was not noticing the effects of the neuropathy, less and the symptoms were back.
Now this is very individual, and we are all in different places with different levels of symptoms going on. I talked with another person this week who experiences exercise induced migraines. Their approach to exercise has very different requirements.
The key here is curiosity. I guarantee one of three things will happen: it will get better, it will get worse, or nothing will change. When we get curious and really pay attention, we can uncover the right mix, so we are able to live more in the space of better. What are you getting curious about today?
Continue the conversation in the facebook group Surviving is JUST the Beginning or follow me on Instagram.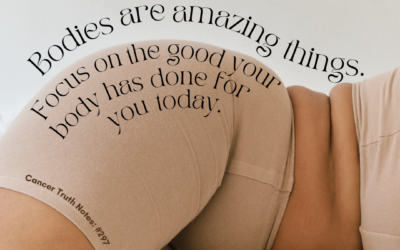 Cancer Truth Note: #297 Using negative words to describe your body brings you down. Bodies are amazing things. Focus on the good your body has done for you today. See how your mood and perspective shift. I often hear people use really harsh language when they talk...
read more