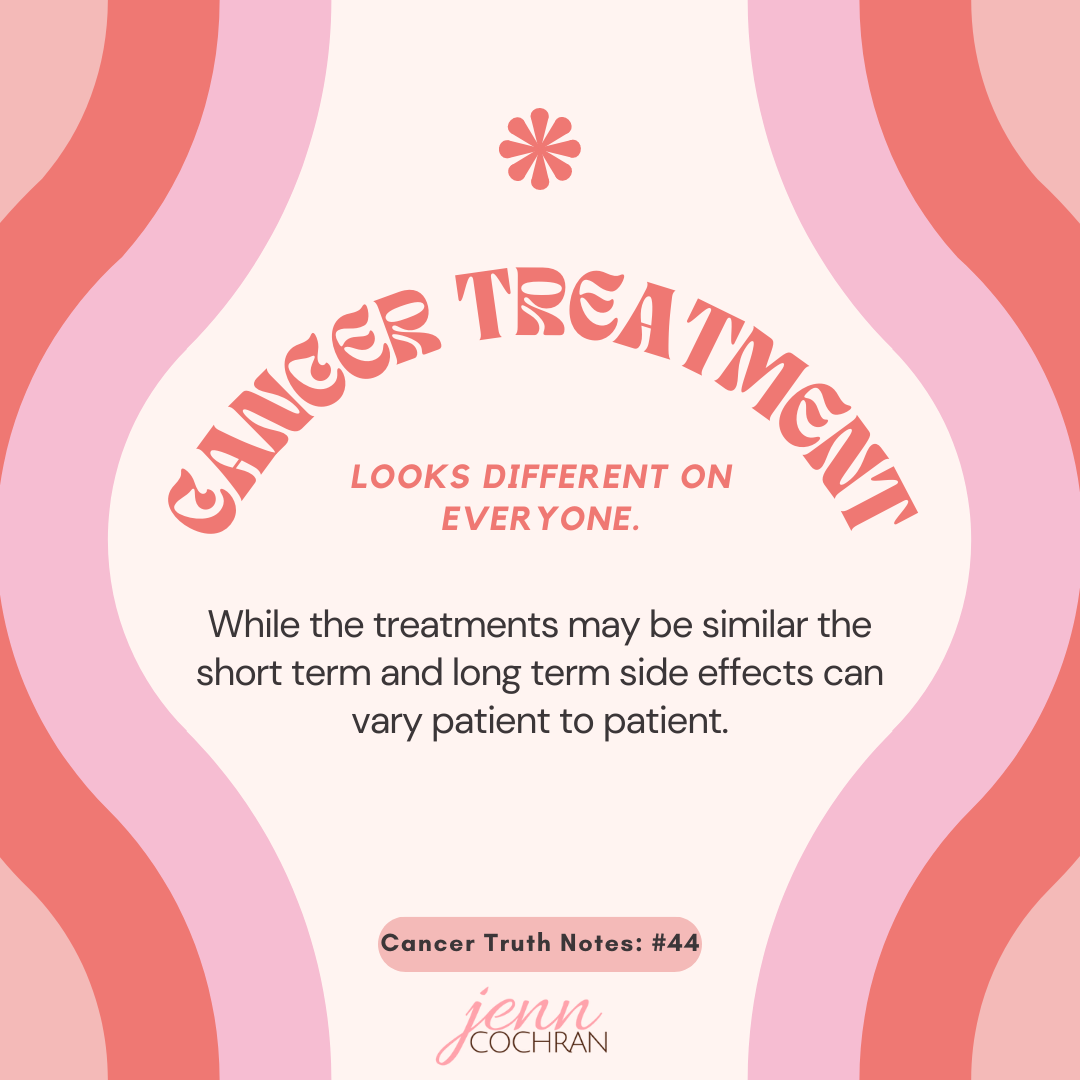 Cancer treatment looks different on everyone. While the treatments may be similar the short term and long term side effects can vary patient to patient.
This can make getting your side effects diagnosed quickly and properly challenging. It can be frustrating when we fall in that 10 to 20% of people category. You know the one. That category where the doc says now these things are rare…. they only happen to 10% of people or 20% of people. That is me every time. Charles just says, tell us those, the rare side effects are always the ones she gets.
When side effects are more rare, being heard when you are experiencing them feels impossible. Or worse it takes months to get treated for a side effect that could have been caught much earlier had you been heard up front and someone actually looked a bit closer.
Remember, you are the expert of your body. You have been living in it longer than anyone. If something feels off it is ok to tell every provider you see. Seeking a reasonable answer is reasonable.
Did you experience this? Are you experiencing it now?
Continue the conversation in the facebook group Surviving is JUST the Beginning or follow me on Instagram.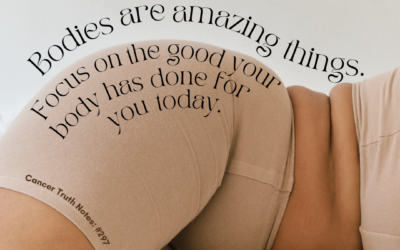 Cancer Truth Note: #297 Using negative words to describe your body brings you down. Bodies are amazing things. Focus on the good your body has done for you today. See how your mood and perspective shift. I often hear people use really harsh language when they talk...
read more