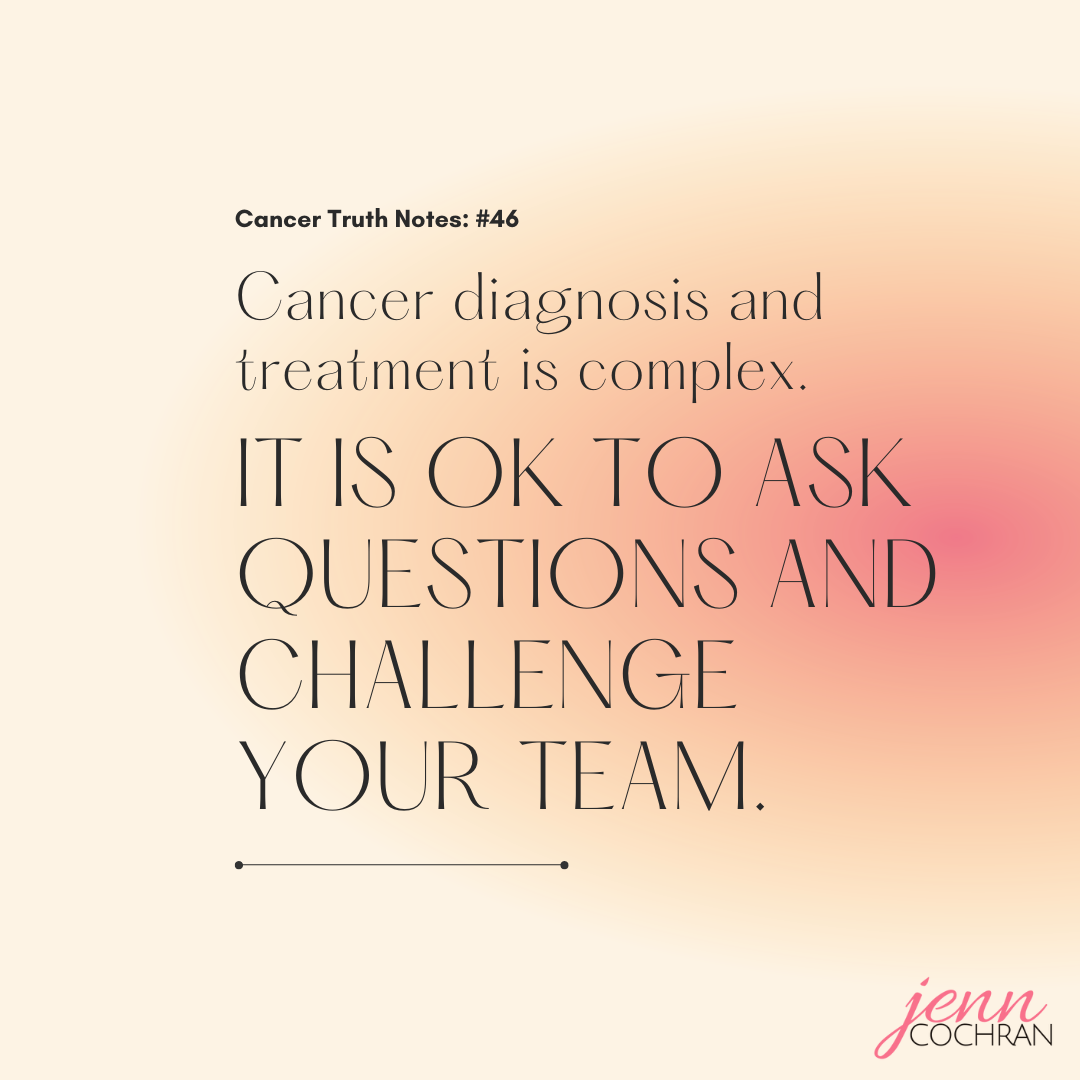 Cancer diagnosis and treatment is complex. IT IS OK TO ASK QUESTIONS AND CHALLENGE YOUR TEAM.
In fact it should be a requirement. Doctors should also find a way to share this news and allow a little space for that news to be absorbed. If all you hear after the word cancer is Charlie Brown's teacher … wa wa wa wa wa wa wa… that is of no use to anyone.
The information overload that follows a cancer diagnosis is real and we all have questions that we need answered. I didn't have that "you have cancer moment". I also worked with breast cancer survivors for a decade before my diagnosis. That is not normal. That also means my questions were different.
The National Comprehensive Cancer Network (NCCN) has guidelines to the treatment recommendations for nearly all cancer types. If you start, there it may be easier to form questions from a place of how do I align to these stages? Is what is being recommended required based on the guidelines or a possible additional recommendation? What do I need versus what are all the things you want me to do?
Sometimes we choose more than the minimum and sometimes we can opt out of a recommendation because it is not a requirement. In my case I opted in to a bilateral mastectomy and opted out of radiation (in part because I had the mastectomy). The risks of radiation outweighed the benefits for me.
That was not directly offered by my doctors. I had to ask. I also had to remind them that I already had lymphedema, axillary cording, and an allergy to the sun. All of which would be worsened with radiation and raise my long-term mobility risks for a treatment that was being done "just to be safe" but not one that was required because of my diagnosis.
It is ok to ask questions and be your own advocate. A good doctor/patient relationship is one where an open conversation can take place.
Continue the conversation in the facebook group Surviving is JUST the Beginning or follow me on Instagram.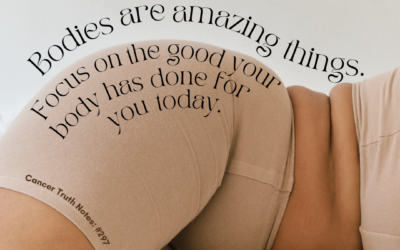 Cancer Truth Note: #297 Using negative words to describe your body brings you down. Bodies are amazing things. Focus on the good your body has done for you today. See how your mood and perspective shift. I often hear people use really harsh language when they talk...
read more