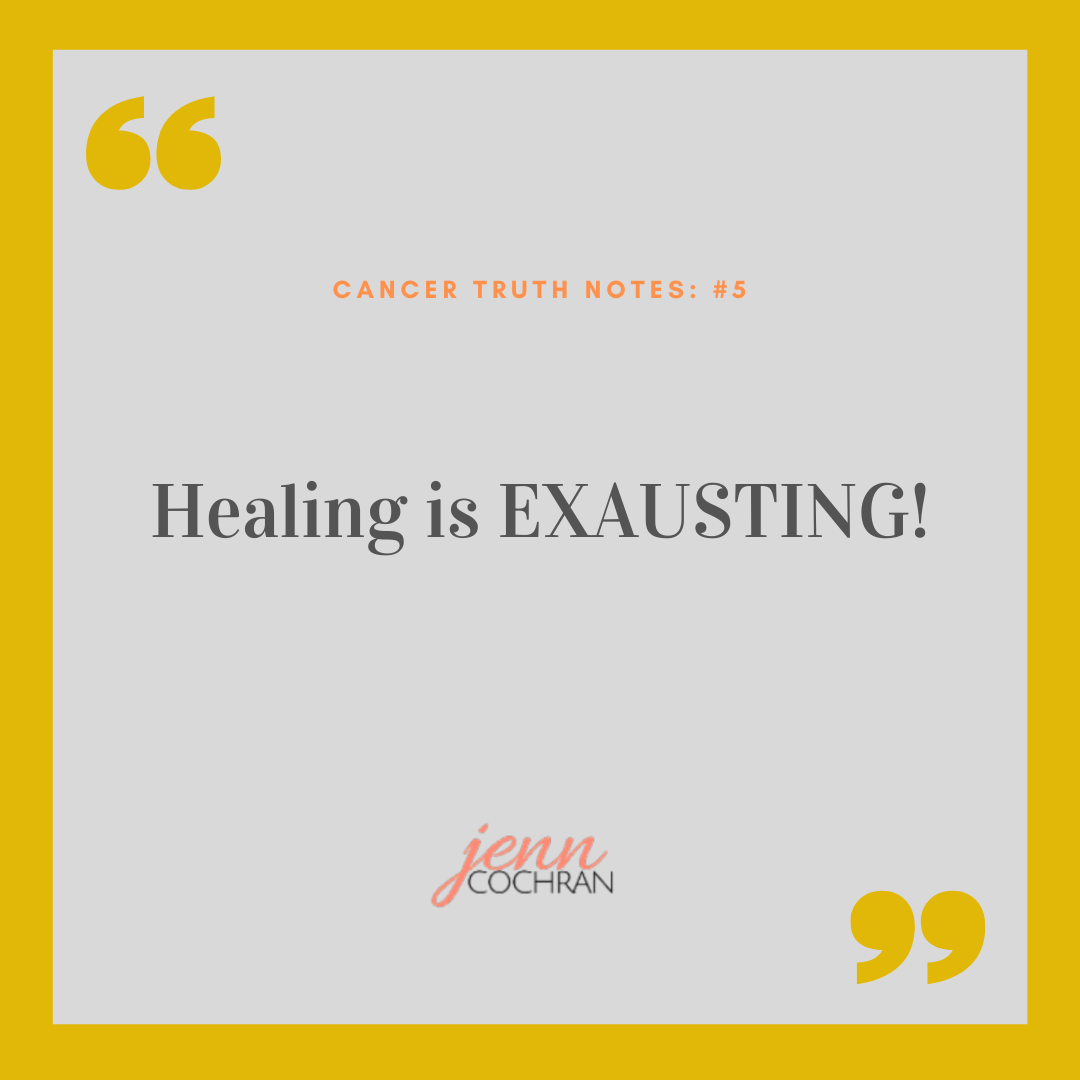 Healing is exhausting! Has anyone actually ever been told this after surgery or an illness?
Anyone?
I never was. Of course they say take it easy. They may give you a list of restrictions. They never, right out of the gate, say "hey the healing process is exhausting. You might need to dial back the to do list for the next few weeks." or months depending on your situation.
When I punctured my knee joint in a car accident in 2006, I was exceedingly fortunate. While there was a hole in my leg, I did not do any structural damage. They basically washed out the wound, made sure it everything was good, and stitched me up.
That happened in November. I was hosting my family for Christmas six weeks later. It wasn't until 5 weeks post surgery, when I said something to my doc about how not thrilled I was with my recovery that he said something. Then it was kind of a throw away like "you have never been injured before have you?"
Nope, I had not. Yet this was also something I had to remind myself after chemo and it something I prepare my clients for. When we are used to being active, sitting still feels wrong, yet sometimes it is exactly what we need to get back to active again.
Can you relate? Drop it in the comments.
Continue the conversation in the facebook group Surviving is JUST the Beginning or follow me on Instagram.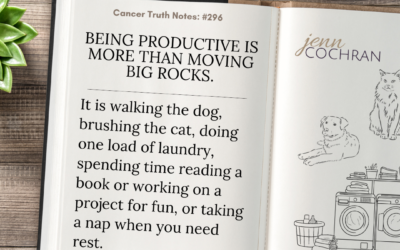 Cancer Truth Note: #296 Being productive is more than moving the big rocks. It is walking the dog, brushing the cat, doing one load of laundry, spending time reading a book or working on a project for fun, or taking a nap when you need rest. A cancer diagnosis often...
read more