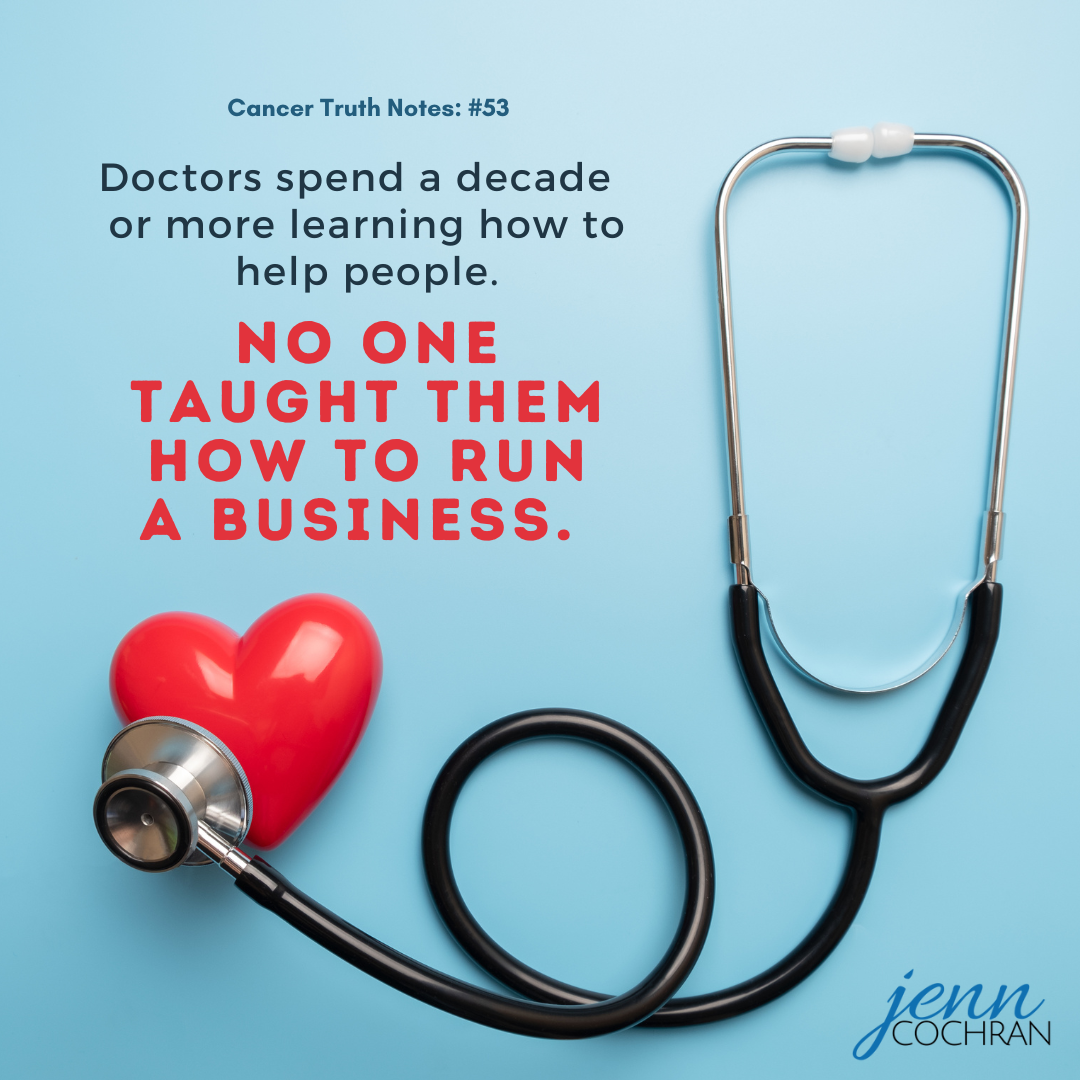 Doctors spend a decade or more learning how to help people. No one taught them how to run a business.
Yet many doctors go into private practice and become responsible not just for patient care but also an office of staff. They often do not always know what insurance you have or what procedures or treatments are costing their patients. Again they shouldn't have to, their primary job is caring for patients.
My oncologist sold his practice to a national oncology group a few years ago for this reason. Eventually he will retire and the benefits of a national organization handling more of the administrative and insurance components is attractive.
Like I had done for years, I went in before my check up and had my blood drawn. Prior to the sale they contracted with a national lab chain to have a phlebotomist on site. The new company moved it all in house. I saw the phlebotomist, they did the blood draw, and the following Monday I saw my doc. A month later I received a $200 bill, for what would be a $5.80 blood draw from a national chain lab. Also, the $200 was the in-network negotiated cost. 
I called and they told me it was January, certainly it was because I was on a new plan year with my insurance. My plan starts in July, we already hit our deductible good through June. Try again. Their agreement with insurance for the otherwise $5.80 service was $200+. Now let's put in perspective that patients on chemo or other infusions may be getting blood draws 4 or more times per month, at $200 per.
I had a conversation with my oncologist at my next appointment. He was so horrified he confirmed with the lab before I left that appointment. They could do the blood draw and send out the test, for a cost of $5.80. I gave them one chance to do that. When they processed in house when it was explicitly documented in my file that it needed to be sent out, they credited the charge. Now I go directly to the national chains for my blood work.
Bottom line. You have to question unusual or extreme billing and advocate. Just because they changed their process and someone said it was ok for them to charge 3000% more for the service does not make it right. 
Continue the conversation in the facebook group Surviving is JUST the Beginning or follow me on Instagram.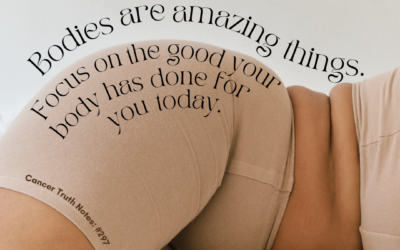 Cancer Truth Note: #297 Using negative words to describe your body brings you down. Bodies are amazing things. Focus on the good your body has done for you today. See how your mood and perspective shift. I often hear people use really harsh language when they talk...
read more