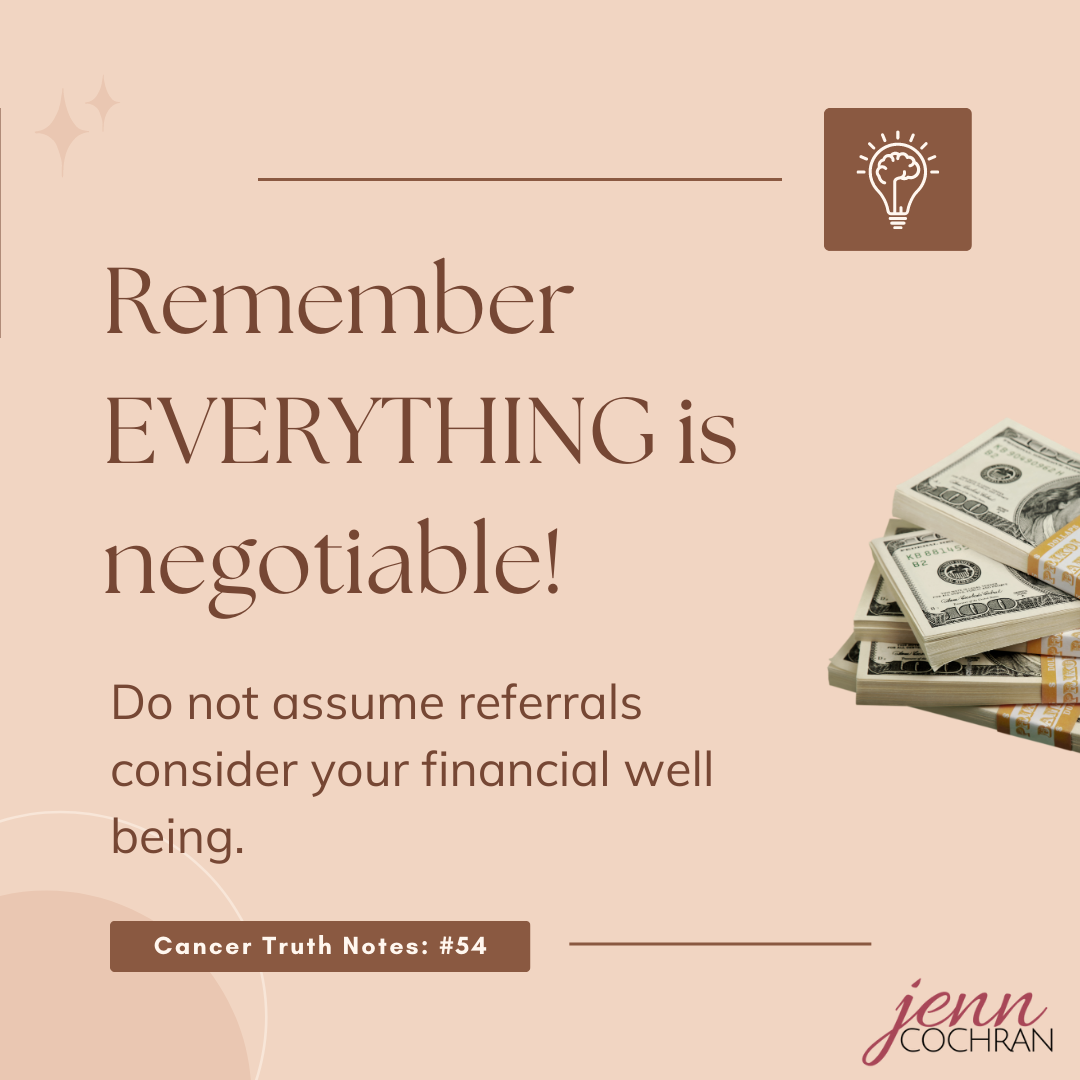 Remember EVERYTHING is negotiable! Do not assume referrals consider your financial well being.
When being treated for cancer you usually have a team. Doctors may refer you to their colleagues because they work well with them, which is great. A well functioning surgical team is important. However, that does not mean that the referred doctor is part of your in-network doctors. A referral is also not a reason for you to pay out-of-network prices for their services. 
If you find that someone who is referred is outside of your network here are some questions to ask:
Are there in-network options? You may need to check your insurance and bring your referring doctor the list to choose from or solicit opinions from people in your local community regarding who they liked and make an appointment with them.

Can we petition to have the doctor's services covered at in-network rates? If the doctor is the only person who specializes in the services needed or there is a strong argument to be made that the doctor is the best person to perform the procedure you may be able to work it out with the insurance company. 

Will the doctor negotiate and accept in-network rates for the procedure? If one and two are not an option, you can get the acceptable rates for in-network for the procedure and negotiate a rate that is more in line with what your in-network rates would be.
If you have outstanding debt from a situation where you incurred out-of-network bills or bills you simply cannot afford to pay in full, reach out to your doctor's billing departments and find out what options are available. Often bills can be negotiated down and payment plans set up for the lesser amounts. They would rather get something versus nothing.
Remember you have the last say in who does your procedures and referred does not always mean better. It may just mean familiar to your doctor. Preserving your long term financial well being is just as important as quality practitioners. Tell me have you experienced getting a referral to someone outside your insurance network? What did you do?
Continue the conversation in the facebook group Surviving is JUST the Beginning or follow me on Instagram.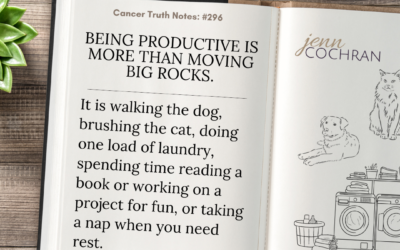 Cancer Truth Note: #296 Being productive is more than moving the big rocks. It is walking the dog, brushing the cat, doing one load of laundry, spending time reading a book or working on a project for fun, or taking a nap when you need rest. A cancer diagnosis often...
read more