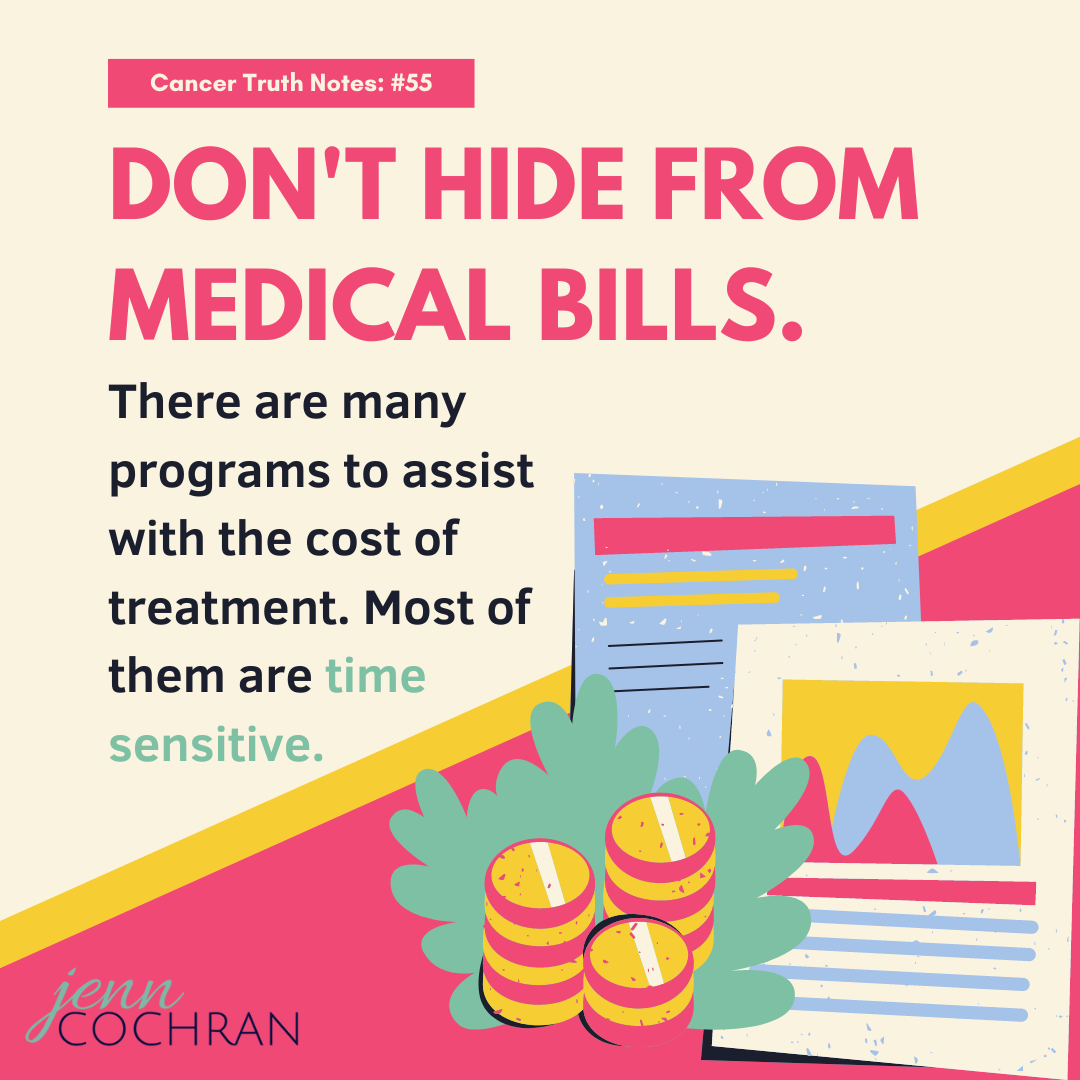 DON'T HIDE FROM MEDICAL BILLS. There are many programs to assist with the cost of treatment. Most of them are time sensitive. 
If financial counseling is not provided upfront, talk to the billing department as soon as the bills arrive. Hiding from medical bills you need help with, can result in missed opportunities for grants and other programs offered by pharmaceutical companies and other providers. Many communities have nonprofits that specialize in these types of financial support. Some can also provide support for household bills while you are in treatment. Nancy Novak has compiled a great resource at Nancy's List (https://www.facebook.com/Nancys-List-127082590648489) (@nancy.novak for instagram) you can check it out here. https://nancyslist.org/financial-assistance/
There can be shame when we cannot pay our bills on time and in full. No one plans for a cancer diagnosis and asking for help is a sign of strength not weakness.
What can you ask for help with today?
Continue the conversation in the facebook group Surviving is JUST the Beginning or follow me on Instagram.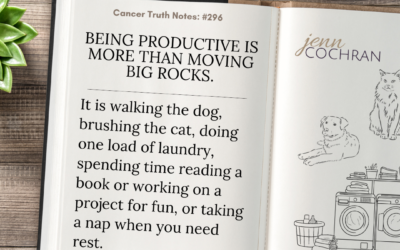 Cancer Truth Note: #296 Being productive is more than moving the big rocks. It is walking the dog, brushing the cat, doing one load of laundry, spending time reading a book or working on a project for fun, or taking a nap when you need rest. A cancer diagnosis often...
read more