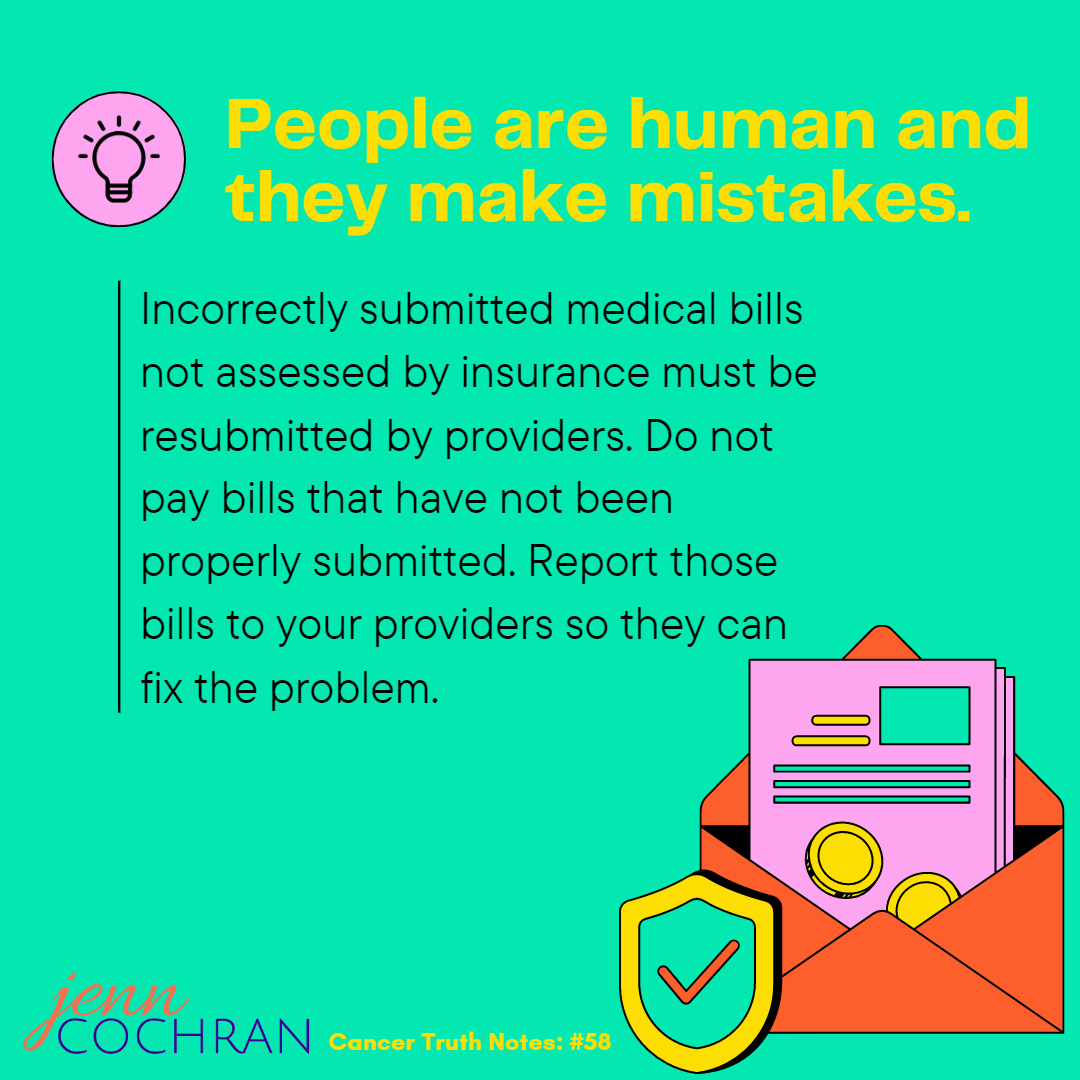 People are human, they make mistakes. Incorrectly submitted medical bills not assessed by insurance must be resubmitted by providers. Do not pay bills that have not been properly submitted.  Report those bills to your providers so they can fix the problem.
Shortly before my cancer diagnosis. I went in for a sick visit. I had a sinus infection. All the notes for the visit were clear, I had been seen for a sinus infection. A month later I went in for my annual physical. My insurance denied the visit. The earlier sick visit had been incorrectly submitted as my annual physical, not as a sick visit. I called insurance and they explained the issue. They could tell the original bill was incorrectly coded, however, the doctor's office needed to resubmit that bill.
I called billing three times. On the third month, I said "fix it or don't, but stop billing me." She made a note that I was not responsible for the bill. I stopped getting bills and they never did fix the problem. So basically, they didn't get paid. I had paid my copays as required. I was not paying close to $300 because they made a mistake, and neither should you.
If something looks funny in your billing or something does not get paid the way you expect it to question it. Insurance will explain your benefits and give you options to petition coverage or tell you how to handle it with your provider. Have you experienced incorrect billing? Have you had a conversation with your insurance company before? Were they helpful?
Continue the conversation in the facebook group Surviving is JUST the Beginning or follow me on Instagram.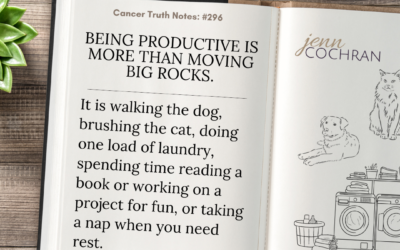 Cancer Truth Note: #296 Being productive is more than moving the big rocks. It is walking the dog, brushing the cat, doing one load of laundry, spending time reading a book or working on a project for fun, or taking a nap when you need rest. A cancer diagnosis often...
read more