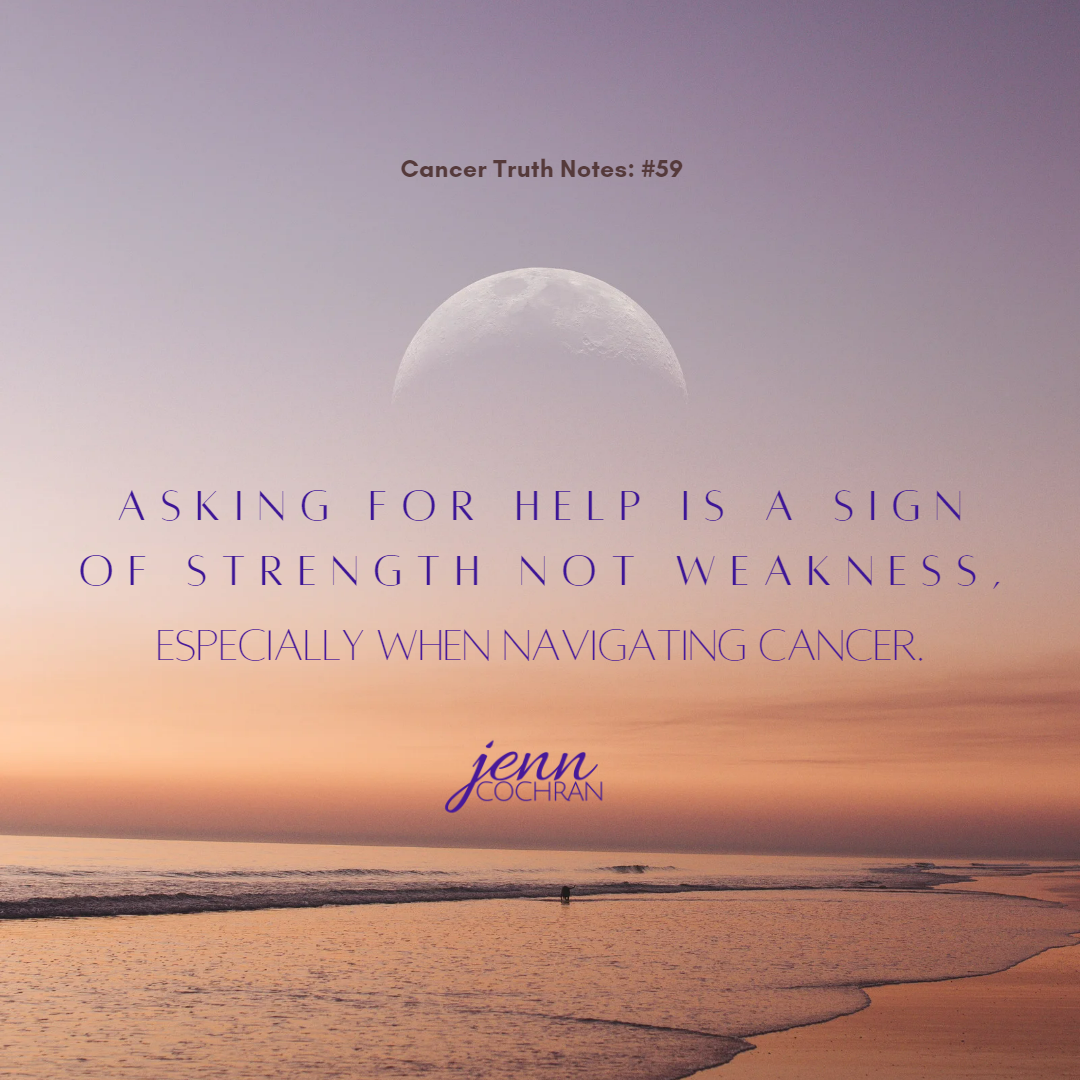 Asking for help is a sign of strength not weakness, especially when navigating cancer treatment. 
We need to work more on flexing this muscle of asking for and more importantly receiving help. This is definitely a theme that will keep coming up. When it comes to cancer treatment, we all know how much food parcels we receive. Sometimes I think this is because people do not know what you need. Sometimes that food is very needed. I had a friend going through treatment and after about 6 months I went to check the food train and it was being discontinued. People just really did not know how needed it really was. I sent a note to the organizer and shared how gratefully my delivery was received and how necessary continuing it really was for the family and they continued. That was truly helping that family.
There are lots of ways we can ask for help so that we have the support we need to properly rest and heal. For us, pet help was so beneficial. A neighbor who came home for lunch every day would stop by and let my dogs out for a bit. They loved it, I couldn't do it, and it saved my husband the worry of rushing home from work.
I mentioned a couple days ago about getting help to manage the billing tracking which can become a part time job while going through treatment. There is also gardening or lawn mowing that might be helpful when you are not up to doing it. These are all creative ways to ask for help. Can you think of an area where getting some help would be beneficial? What ways have you asked for help? What can you ask for help with today?
Continue the conversation in the facebook group Surviving is JUST the Beginning or follow me on Instagram.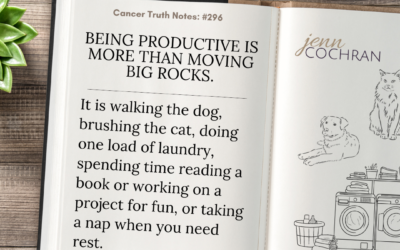 Cancer Truth Note: #296 Being productive is more than moving the big rocks. It is walking the dog, brushing the cat, doing one load of laundry, spending time reading a book or working on a project for fun, or taking a nap when you need rest. A cancer diagnosis often...
read more