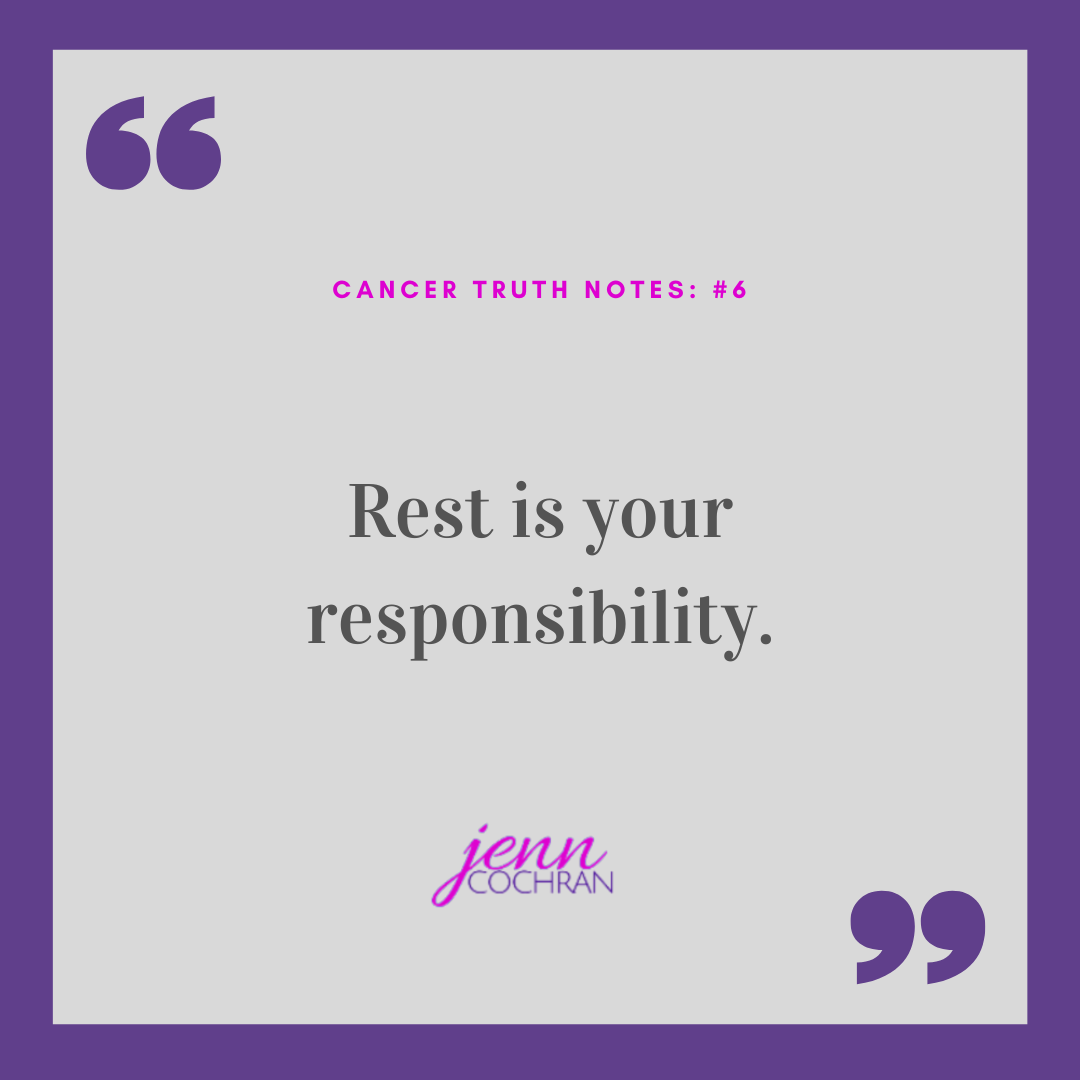 Rest is your responsibility.
Let that sink in. I'll wait… What if rest was non-negotiable on your to do list. Yes you, the mom, dad, caregiver, business owner, fill in the role/job title of your choice. Getting enough rest is vital to staying healthy and being of service to others. Adults need 7 to 8 hours of sleep per night. How is that going for you? Let me know in the comments!
Continue the conversation in the facebook group Surviving is JUST the Beginning or follow me on Instagram.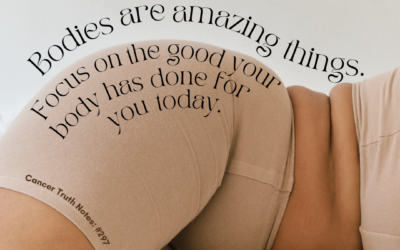 Cancer Truth Note: #297 Using negative words to describe your body brings you down. Bodies are amazing things. Focus on the good your body has done for you today. See how your mood and perspective shift. I often hear people use really harsh language when they talk...
read more