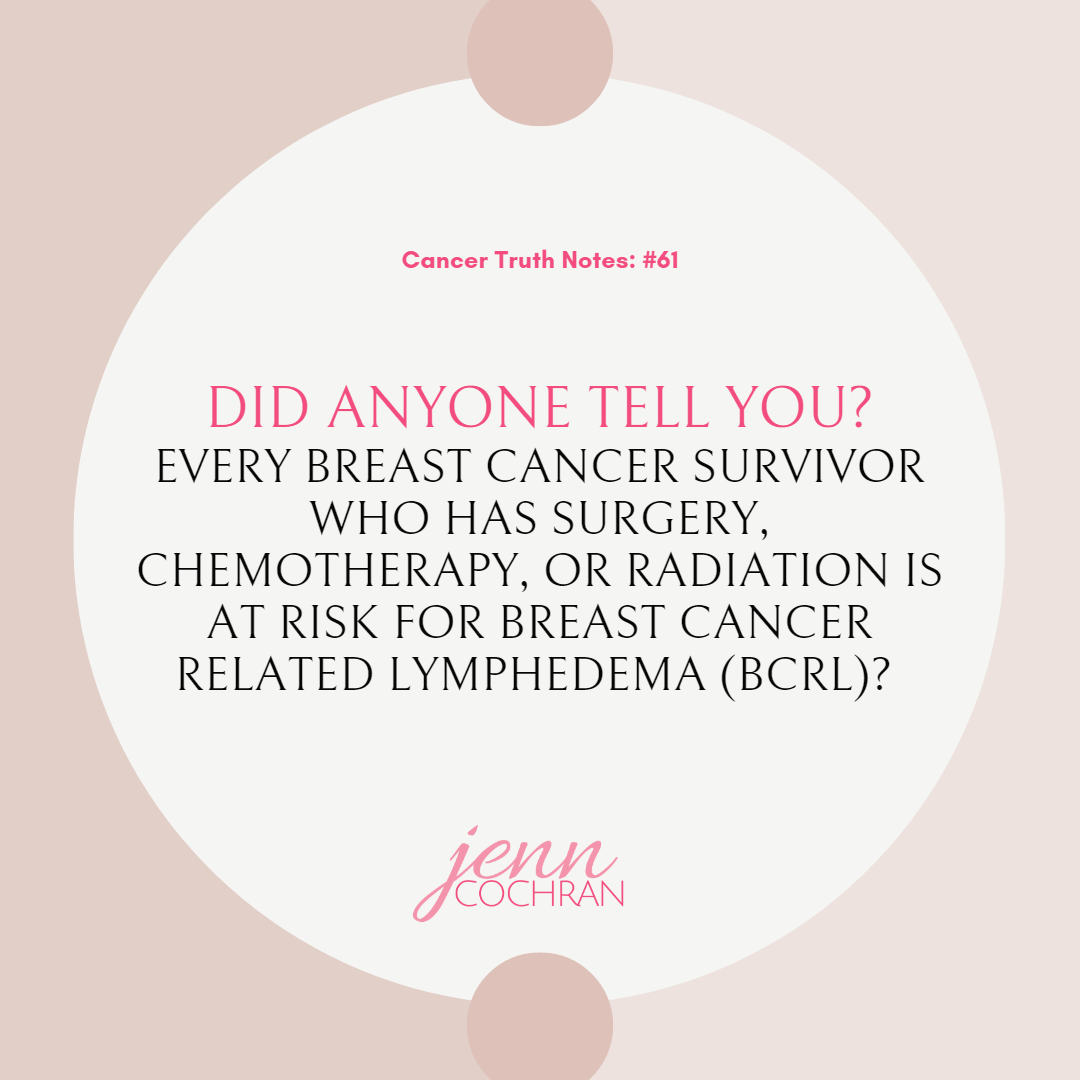 Did anyone tell you, every Breast Cancer Survivor who has surgery, chemotherapy, or radiation is at risk for Breast Cancer Related Lymphedema (BCRL)?
Every single one. This is a huge issue that is really misunderstood. As a breast cancer survivor (BCS) with BCRL and a Certified Lymphedema Therapist, I am regularly frustrated by the misinformation I hear being shared and I am often angry about the information not being shared at all. This became my area of research focus while I was working on my Masters in Public Health (MPH). My hope is to improve the information available to cancer survivors so that we are not left in the dark about important topics like this. Over the next several days I will be sharing cancer related lymphedema truths and providing some answers to your frequently asked questions. Do you have any questions you would like answered? Let me know in the comments.
Continue the conversation in the facebook group Surviving is JUST the Beginning or follow me on Instagram.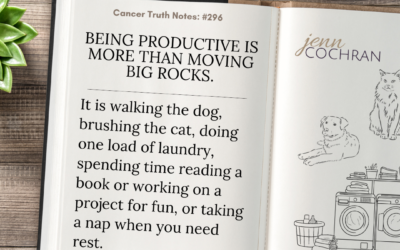 Cancer Truth Note: #296 Being productive is more than moving the big rocks. It is walking the dog, brushing the cat, doing one load of laundry, spending time reading a book or working on a project for fun, or taking a nap when you need rest. A cancer diagnosis often...
read more