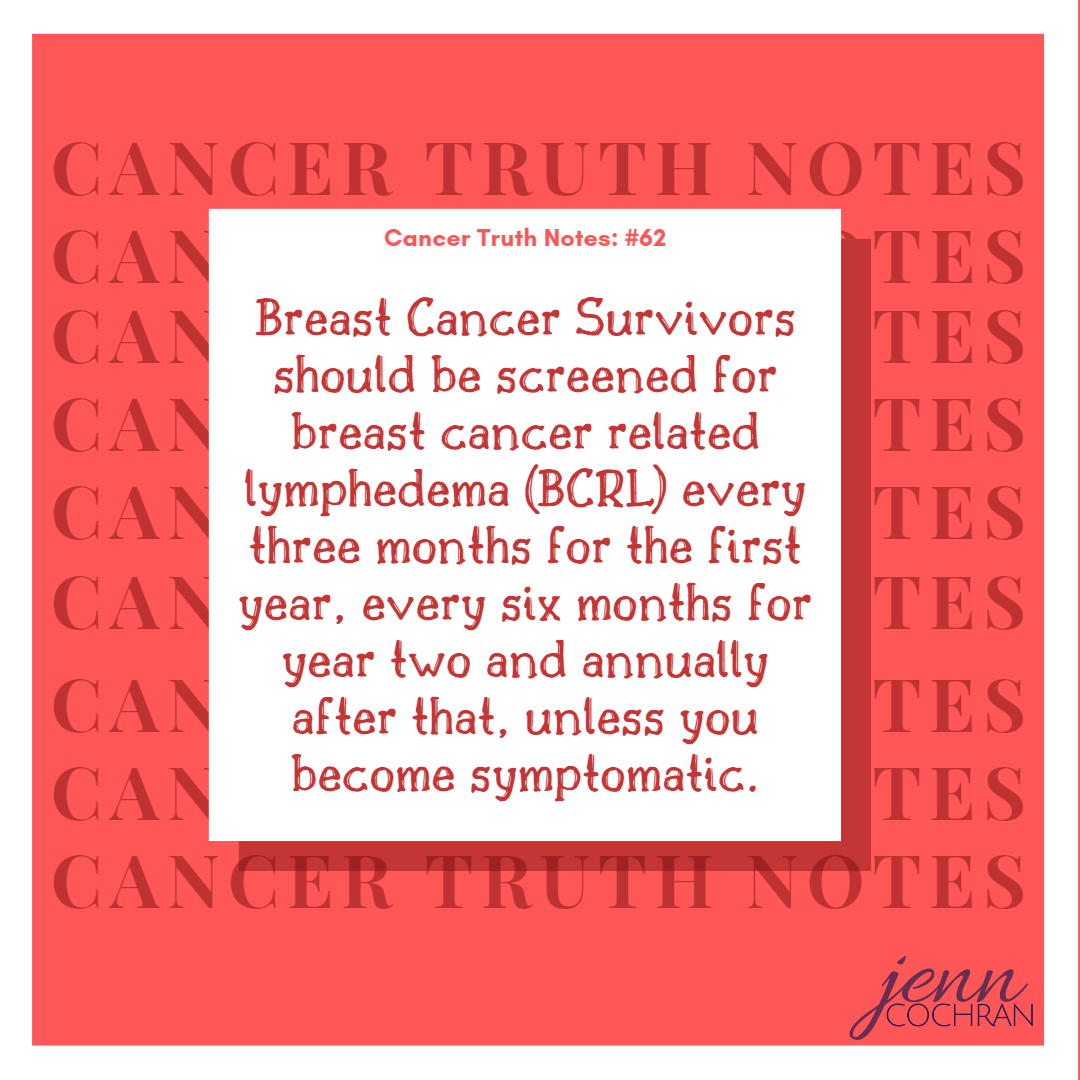 Breast Cancer Survivors should be screened for breast cancer related lymphedema (BCRL) every three months for the first year, every six months for year two and annually after that, unless you become symptomatic.
If you are a breast cancer survivor and you have not heard this from any of your providers, you are not alone. We have a challenge when it comes to BCRL. The incidence rates are all over the map. Currently reported rates range from 0-87%. This is less an incidence rate and more like a dart board. However, without consistently significant rates doctors do not understand the importance of screening. Without consistent screening we will never have accurate numbers.
If you are a Breast Cancer Survivor and you had lymph nodes removed and have never been screened for BCRL let's talk! Let me know in the comments if you have been screened before.
Continue the conversation in the facebook group Surviving is JUST the Beginning or follow me on Instagram.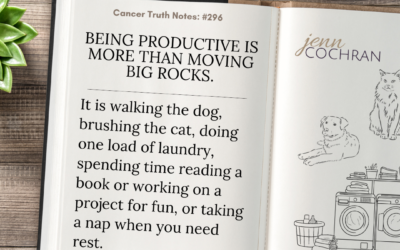 Cancer Truth Note: #296 Being productive is more than moving the big rocks. It is walking the dog, brushing the cat, doing one load of laundry, spending time reading a book or working on a project for fun, or taking a nap when you need rest. A cancer diagnosis often...
read more