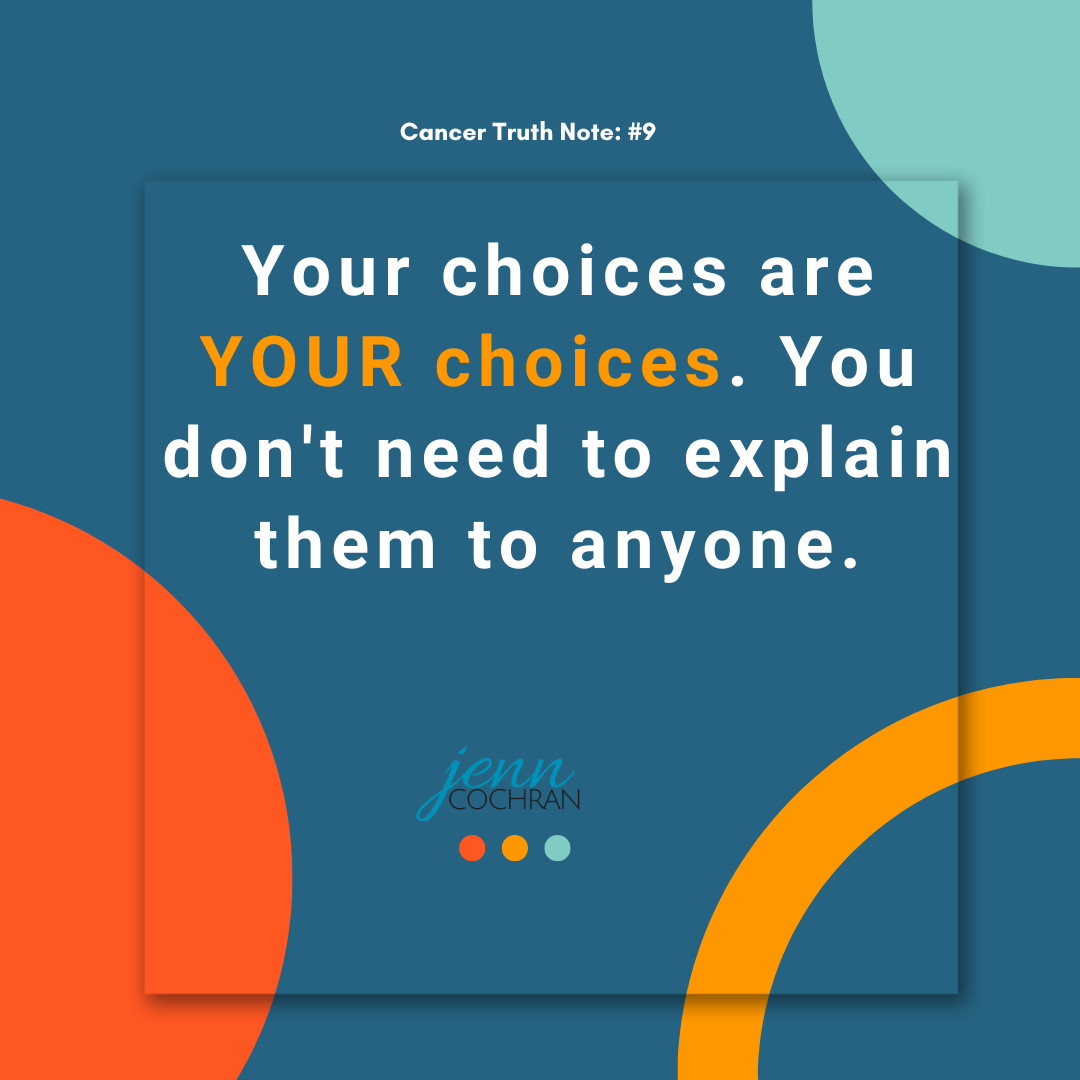 Your choices are YOUR choices, you don't need to explain them.
Much like NO is a complete sentence, your choices are yours. Everyone has a judgement about everything, especially about cancer treatment. As one podcast guest put it, "Even the 20-year-old receptionist at my health club had an MD after her name feeling as though she was qualified to give me treatment advice." Smile, say thank you, walk away. How you move through and past cancer and who you include in that process is up to you and you, alone.
Continue the conversation in the facebook group Surviving is JUST the Beginning or follow me on Instagram.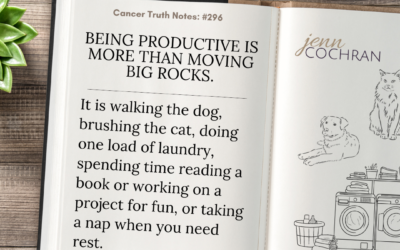 Cancer Truth Note: #296 Being productive is more than moving the big rocks. It is walking the dog, brushing the cat, doing one load of laundry, spending time reading a book or working on a project for fun, or taking a nap when you need rest. A cancer diagnosis often...
read more