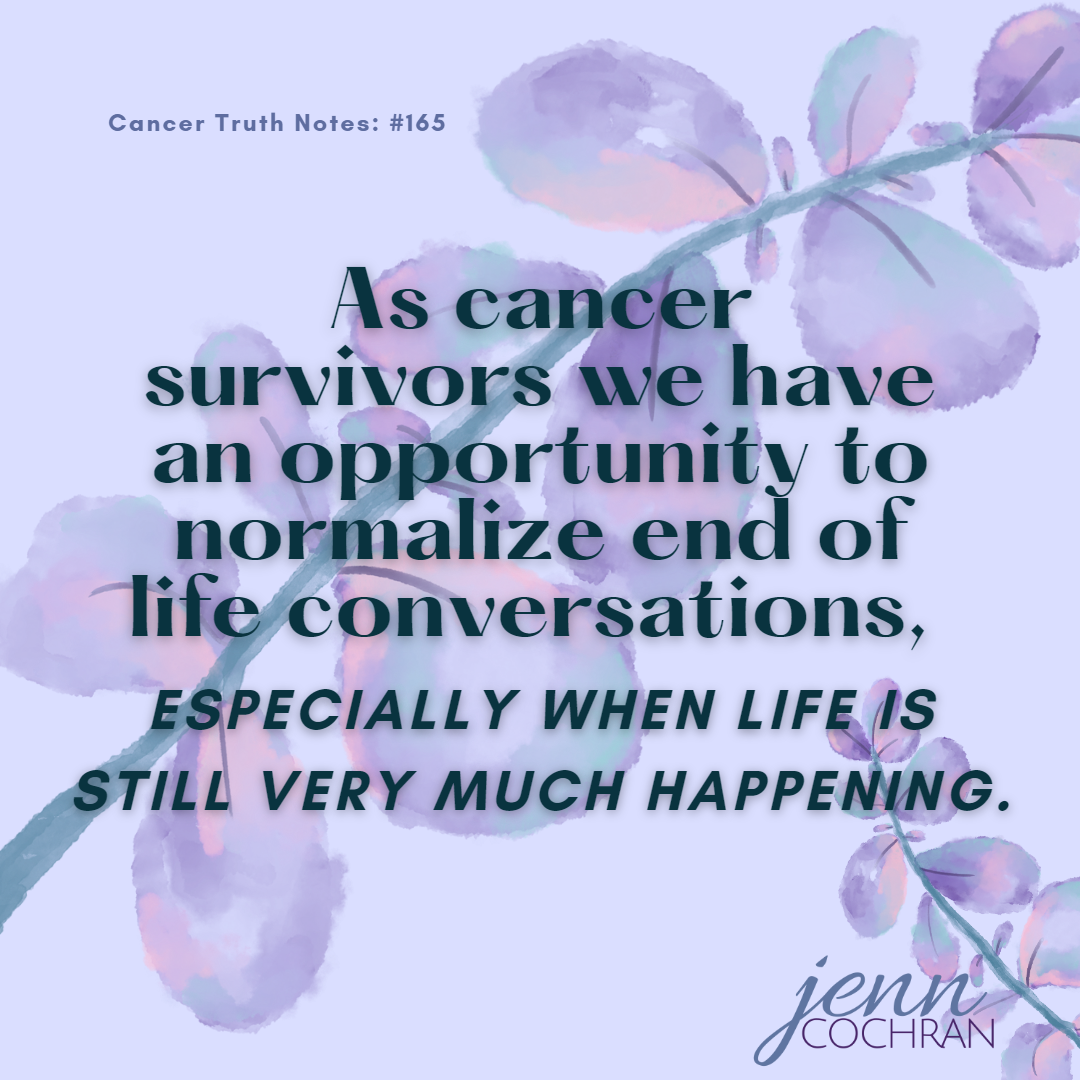 As cancer survivors we have an opportunity to normalize end of life conversations, especially when life is still very much happening.
My conversation with Denise Manos that I referenced yesterday  in episode 45 was about talking about what was to come. In episode 79 I talked with Leslie Tolin about normalizing the conversation on grief and loss. When we think about normalizing these conversations I go back to the gifts that can come from that.
My parents were visiting over Christmas and my mom said something about grave sites. I said, I knew some of her thoughts about what she wanted had changed. I was curious what she was wanting at this point. Let's be clear, my mom is in good health. This is a conversation we have had before. My mom has also traditionally been the chief planner or co-planner of many family funerals. There is almost a blueprint of the ritual of loss for our family. There is comfort and healing in the ritual.
That said, when I asked she said, "whatever you all want to do is fine with me". My dad and I simultaneously said "have you learned nothing from past experiences?" She laughed and agreed that she would give it some more thought and acknowledged that stating her wishes took the pressure off all of us to have to figure it all out at the height of the grieving process. This is an example of a way to normalize the conversation BEFORE the situation might be imminent. 
What small step can you take to start to normalize these types of conversations in your world? Let's learn from each other's ideas and experiences.
Continue the conversation in the facebook group Surviving is JUST the Beginning or follow me on Instagram.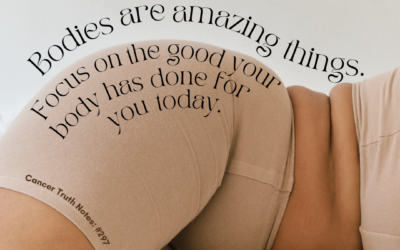 Cancer Truth Note: #297 Using negative words to describe your body brings you down. Bodies are amazing things. Focus on the good your body has done for you today. See how your mood and perspective shift. I often hear people use really harsh language when they talk...
read more