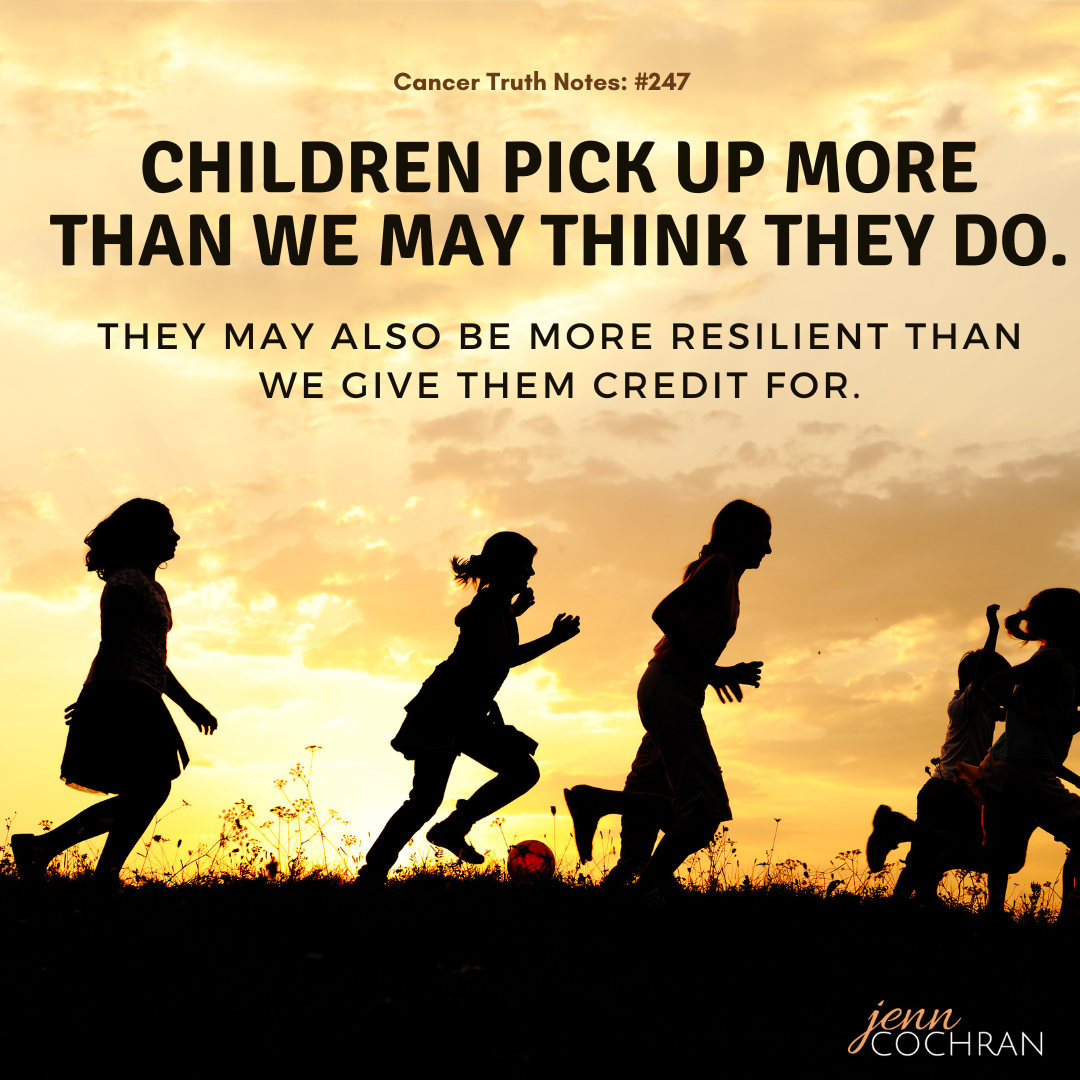 Children pick up more than we may think they do. They may also be more resilient than we give them credit for. 
 In Cancer Truth #236, we were talking about the pros and cons of telling kids about a cancer diagnosis. Here is the thing. kids are often more perceptive than we give them credit for. They may also be more resilient than we give them credit for. 
In my first interview with Kelly Lennon Hopkins (Episode 4 of Unspoken Cancer Truths https://fitnessdesignsolutions.com/ccnwithjenncochran-episode-4-kelly-lennon/)  she shares the story of them telling their son about her upcoming surgery. He was both wise and remarkably prepared for the conversation. If you have not heard Kelley's story, give it a listen. In their case they opted to keep their son in the loop from the start so there were no surprises for him. His faith and positive outlook are always as inspiring as his mom and dad are.
Have you experienced a situation with a child where they surprised you in a challenging situation?
Continue the conversation in the facebook group Surviving is JUST the Beginning or follow me on Instagram.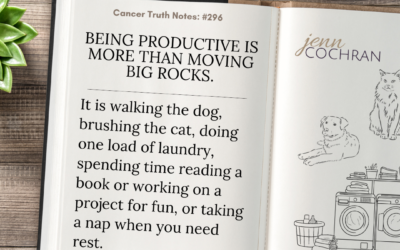 Cancer Truth Note: #296 Being productive is more than moving the big rocks. It is walking the dog, brushing the cat, doing one load of laundry, spending time reading a book or working on a project for fun, or taking a nap when you need rest. A cancer diagnosis often...
read more