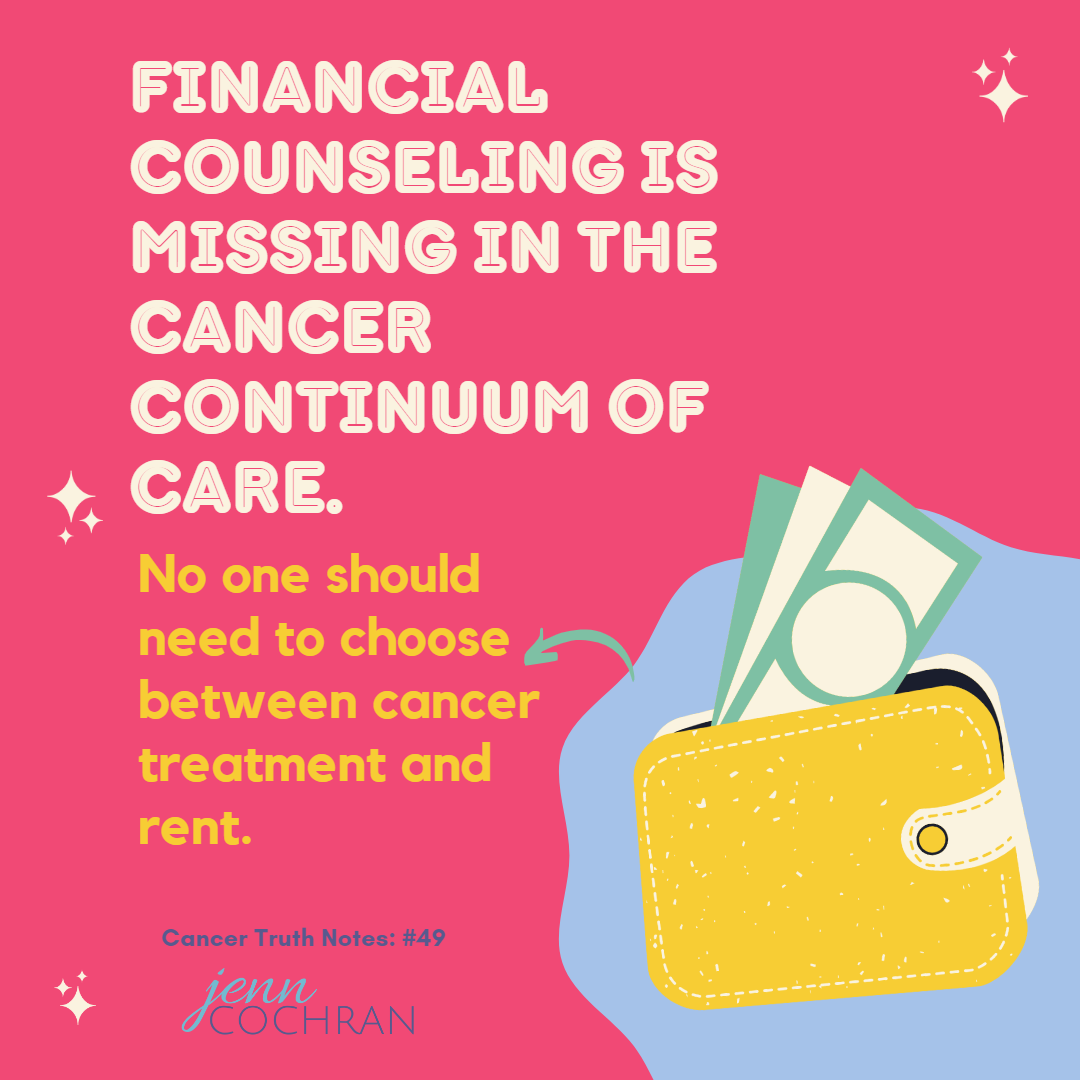 Financial counseling is missing in the cancer continuum of care. No one should need to choose between cancer treatment and rent.
This is a missing piece in healthcare. How can patients focus on getting well if their basic needs are not being met?
Cancer is generally an enormous, unexpected expense. Patients need to understand what their insurance covers and what options are available to them for meeting those expenses. Because options are available!
If financial counseling happens up front, patients know that there are options to help them. It can normalize the process and educate patients before they are in a financial crisis. Tell me in the comments if you did or did not receive upfront financial counseling. How did it impact you?
Continue the conversation in the facebook group Surviving is JUST the Beginning or follow me on Instagram.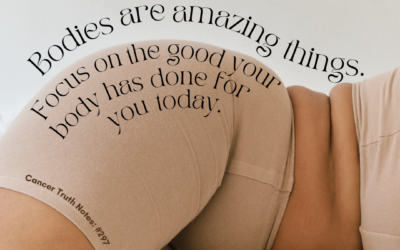 Cancer Truth Note: #297 Using negative words to describe your body brings you down. Bodies are amazing things. Focus on the good your body has done for you today. See how your mood and perspective shift. I often hear people use really harsh language when they talk...
read more