CCN with Jenn Cochran: Episode 1 Meet Jenn and guest Maid Brigade Angels
Welcome to the Cancer Cliff Notes™ Podcast with Jenn Cochran. Surviving really is just the beginning. In this episode Jenn shares some of her journey and how this podcast came to be. In the second half she is joined by Maid Brigade where they share their commit to supporting those in need within the communities they serve.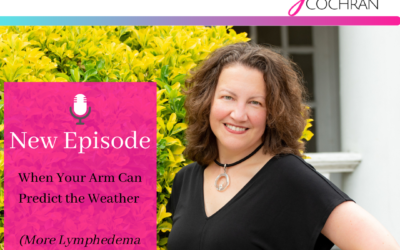 Episode 42: When Your Arm Can Predict the Weather (More Lymphedema Facts and my Favorite Tips for Managing It!) If your arm can predict the weather within a 48 hour window, then you know the struggles around this condition that isn't talked about nearly enough:...
read more