Episode 68: Caregivers Honoring Caregivers with Dr. Erika Michalski
If you've ever been a caregiver, you know how hard it can be to juggle the many support roles you take on for your loved one, along with taking care of yourself (and living your life!).
My guest this week, Dr. Erika Michalski, became a caregiver for her husband Dan when he was diagnosed with diffuse large b-cell lymphoma at age 28.
In this episode, Erika shares how she's encouraging caregivers to support other caregivers, what it means to TRULY experience your joy and laughter, and why remaining authentic through Dan's cancer journey was the MOST important thing for their family. 
We're exploring:
The #1 thing Erika asks caregivers to do to keep their humanness

Why she's grateful for the people who helped her do things JUST for her

The SHOCKING news Dan received from his oncologist (and what it meant for his treatment options)

Different ways they created a sense of normalcy for their family during chemo

Why Erika and Dan were ALWAYS intentional about their mindset during tough conversations

Creative (and funny!) ways she created authentic joy and laughter during Dan's cancer journey

A BIG milestone they recently celebrated—plus, why Dan ended up dressed in drag

And so much more!
Connect with Erika Michalski:
Want to appear as a guest?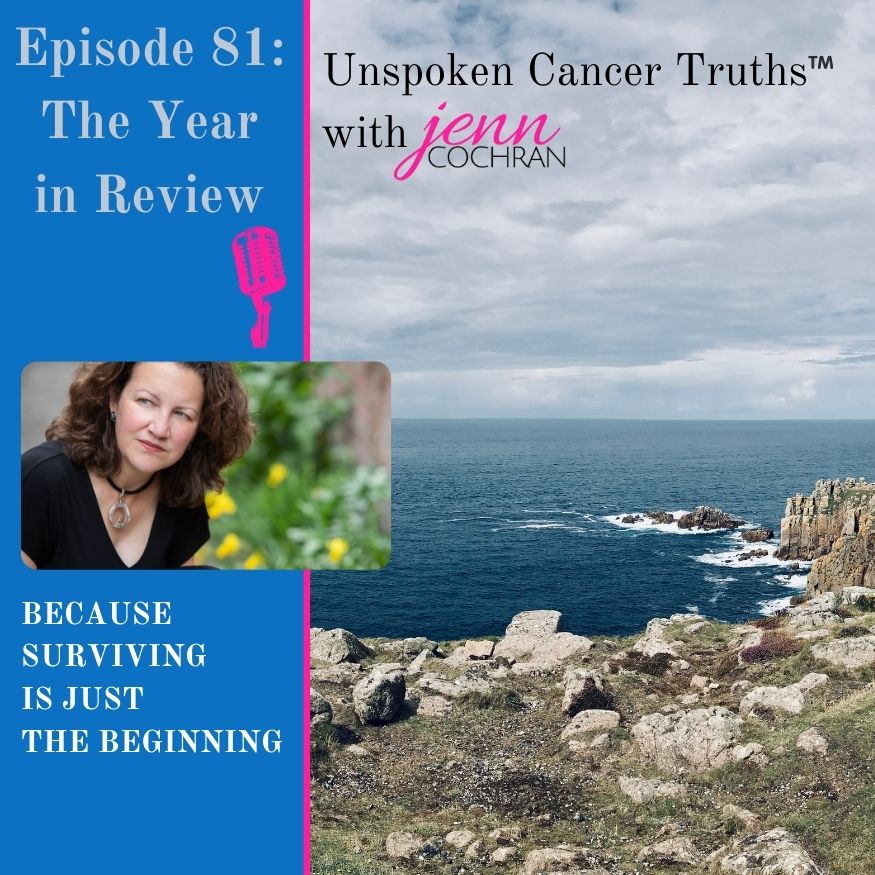 Episode 81: Unspoken Cancer Truths: The Year in Review I can't believe we are at the end of 2021! It has been another amazing year of Unspoken Cancer Truths™, and I'm so glad you've joined me along the way. In this episode, I'm recapping a snippet of each episode,...
read more