CCn with Jenn Cochran:
Episode 15 Mary Dee
Welcome to Episode 15 of the Cancer Cliff Notes Podcast. My guest this week is Mary Dee. She is a breast cancer survivor who has faced some crazy adversity. From that radical adversity she created the 4 D's they are:
Delightful – Find joy in the simple things
Desire – Get clear on what you want and don't want
Delicious – savor every moment possible
Determination – dust yourself off and try again.
She is here to shine her light in the darkness and I am thrilled to have her here with me to share her story and some great community resources.
Want to appear as a guest?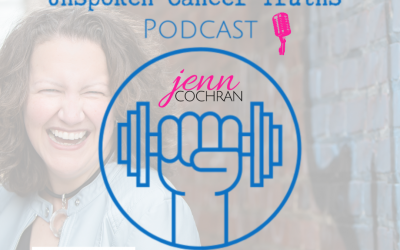 Episode 74: Lymphedema: an unexplained mystery indeed! I describe higher education as a little like a marathon!  You finish it and feel elated but wow I am never doing that again and yet here I am working on my second masters in public health (and I have completed 3...
read more