CCN with Jenn Cochran:
Episode 23 Theresa Goudie
My guest this week is the fabulous Theresa Goudie. Originally from Pittsburgh, Pennsylvania, Theresa has lived in Reston, Virginia since 2004 where she has worked in various sales roles in the dental industry and is currently a Clinical Development Manager for the world's largest dental company, Dentsply Sirona. She was diagnosed in December 2016 with invasive ductal carcinoma, grade 3, stage 2B, HER2+ breast cancer. After 18 consecutive weeks of chemotherapy, a double mastectomy and implant reconstruction, she is now giving back to other women through her work as a mentor with Survivors Offering Support and helped start and serves as Vice Chair of the nonprofit organization, Reston Runway to the Cure which hosts an annual fashion show in Reston Town Center to raise money for local charities and national research and education. Theresa credits her husband, Robert, as her number one supporter along with her loving family and countless friends who enrich her life every day.
Want to appear as a guest?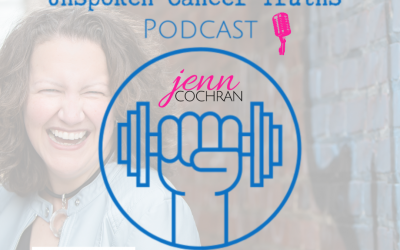 Episode 74: Lymphedema: an unexplained mystery indeed! I describe higher education as a little like a marathon!  You finish it and feel elated but wow I am never doing that again and yet here I am working on my second masters in public health (and I have completed 3...
read more