CCN with Jenn Cochran:
Episode 9 Valerie Turnbull
My guest today is Valerie Turnbull a 36 year old mom of 3 boys!!! She is a melanoma survivor, diagnosed at age 27. She works in healthcare and through her journey has learned a lot about how patients prefer to be communicated with. She also is an advocate spreading awareness about Melanoma. One of her life lessons is cancer doesn't check I.Ds. That is so true.
Want to appear as a guest?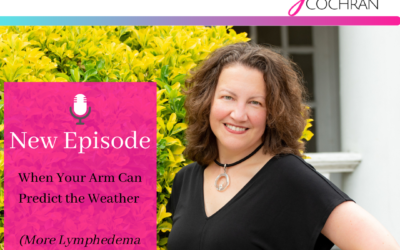 Episode 42: When Your Arm Can Predict the Weather (More Lymphedema Facts and my Favorite Tips for Managing It!) If your arm can predict the weather within a 48 hour window, then you know the struggles around this condition that isn't talked about nearly enough:...
read more