CCN with Jenn Cochran:
Episode 9 Valerie Turnbull
My guest today is Valerie Turnbull a 36 year old mom of 3 boys!!! She is a melanoma survivor, diagnosed at age 27. She works in healthcare and through her journey has learned a lot about how patients prefer to be communicated with. She also is an advocate spreading awareness about Melanoma. One of her life lessons is cancer doesn't check I.Ds. That is so true.
Want to appear as a guest?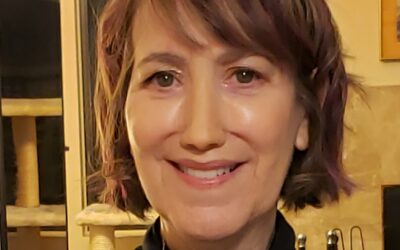 Episode 54: Barbara Caplan-Bennett on Losing Her Nose to Save Her Life The physical manifestations of cancer are unique to every journey, and some are more outwardly obvious than others. Our guest this week, Barbara Caplan-Bennett — a published author of several...
read more