CCN with Jenn Cochran: Episode 3
Diane Haworth
Welcome to episode 3 of the Cancer Cliff Notes podcast. This week my guest is Diane Haworth. She is a Certified High Performance Coach, spiritual teacher, public speaker and Amazon bestselling author who teaches clients how to bring consciousness to chaos so they can live a life of less panic and more peace. Today we are going to be talking about her experience as a caregiver.
Want to appear as a guest?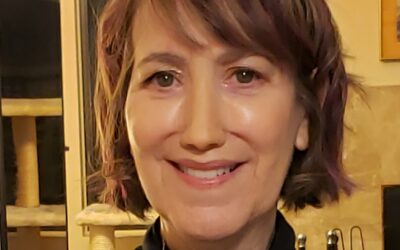 Episode 54: Barbara Caplan-Bennett on Losing Her Nose to Save Her Life The physical manifestations of cancer are unique to every journey, and some are more outwardly obvious than others. Our guest this week, Barbara Caplan-Bennett — a published author of several...
read more