Episode 65: Connecting with the Cancer Community with Myra Perscky
Have you ever thought about joining a cancer support group? Connecting with people who are going through similar experiences is so incredibly important for any cancer journey. Not only can you get advice and encouragement, but you can meet amazing people—like I did with my guest this week, thyroid and triple positive breast cancer survivor thriver Myra Perscky.
In this episode, she's sharing her health and cancer journey, why she is her own #1 health advocate, and the MANY ways she has benefited from the positive connections in cancer support communities. 
We're exploring:
Why Myra started mammograms early

What you might not know about the correlation between thyroid cancer and breast cancer

Why you MUST find doctors you have COMPLETE faith in (this is so important!)

Myra's choice to undergo a lumpectomy versus a mastectomy

Our shared experiences with "scanxiety" (and what we think needs to change about the mammogram results process)

The #1 type of exercise she recommends to get moving and restore your body

And so much more!
 Join me for a Coffee Chat here
Follow me on Instagram to get the latest updates on the podcast
Want to appear as a guest?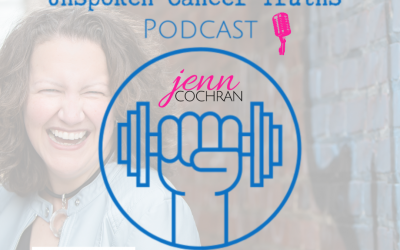 Episode 74: Lymphedema: an unexplained mystery indeed! I describe higher education as a little like a marathon!  You finish it and feel elated but wow I am never doing that again and yet here I am working on my second masters in public health (and I have completed 3...
read more