Episode 25 Linda Graziano
Since the age of 8, starting with noticing a lump on her little sister's neck while playing, Linda Graziano has experienced various types of cancer within her immediate family including her parents and 4 of her 6 siblings. Today, she is in the running to be Leukemia and Lymphoma Society's 2020 Woman of the Year. She is here with her personal stories on how relentless cancer can be and to share with us her positive, steadfast perspective on cancer and cancer research. As we listen, we will hear more about her contribution to raising funds and awareness for cancer research and come to know her tenacity in being a constant support, as well as her strength in finding the silver lining and hope during challenging times.
Want to appear as a guest?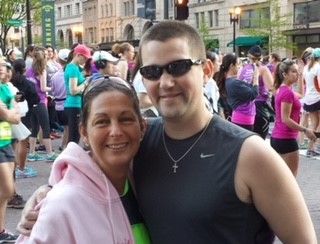 Episode 55: My Journey as a Mom of an ALL Survivor w/ Sharon Bryant Baumgarten Sharon Bryant Baumgarten will never forget the exact moment she received the life-changing news that her 9 year old son, David, had leukemia. The whirlwind diagnosis took their family on a...
read more