Episode 25 Jessica Walker
Today I'm joined by Jessica Walker, a 29-year-old entrepreneur living in NYC with her husband Tommy. He has been fighting esophageal cancer for the past two years and is currently on a successful immunotherapy clinical trial. Jessica created a planner called 'The Better Book' last year to help Tommy stay organized during his treatment. She has since self-published, and the planner is now being used by thousands of people across the country. In it, she lays out a guide to help process and organize the immense amount of information you will receive from diagnosis to treatment to survival and how to ultimately become the CEO of your own treatment plan. She took this idea and her love of greeting cards and created Better and Company, which is a space used to support and encourage all people touched by cancer.
We discuss:
Her journey as she and Tommy navigated his stage 3 esophageal cancer diagnosis when they were newly married and he was just 26 years old.
How her unwavering support helped foster a new business.
Finding joy amidst a demanding treatment schedule.
Reframing his diagnosis and taking back control.
And much more.
Where to buy The Better Book planner
Want to appear as a guest?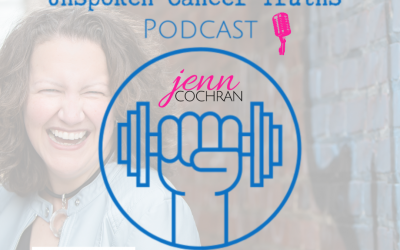 Episode 74: Lymphedema: an unexplained mystery indeed! I describe higher education as a little like a marathon!  You finish it and feel elated but wow I am never doing that again and yet here I am working on my second masters in public health (and I have completed 3...
read more