Episode 25 Jessica Walker
Today I'm joined by Jessica Walker, a 29-year-old entrepreneur living in NYC with her husband Tommy. He has been fighting esophageal cancer for the past two years and is currently on a successful immunotherapy clinical trial. Jessica created a planner called 'The Better Book' last year to help Tommy stay organized during his treatment. She has since self-published, and the planner is now being used by thousands of people across the country. In it, she lays out a guide to help process and organize the immense amount of information you will receive from diagnosis to treatment to survival and how to ultimately become the CEO of your own treatment plan. She took this idea and her love of greeting cards and created Better and Company, which is a space used to support and encourage all people touched by cancer.
Want to appear as a guest?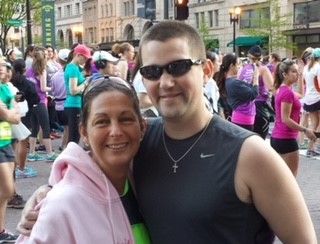 Episode 55: My Journey as a Mom of an ALL Survivor w/ Sharon Bryant Baumgarten Sharon Bryant Baumgarten will never forget the exact moment she received the life-changing news that her 9 year old son, David, had leukemia. The whirlwind diagnosis took their family on a...
read more