Episode 71: Be Proactive With Your Family Cancer History with Ilana Feuchter
Are you aware of your family's cancer history? Did you know genetic testing for cancer markers can save your life? I'm diving into these questions with Patient Insights & Advocacy Advisor at the National Ovarian Cancer Coalition, Ilana Feuchter. As a stage 2C ovarian cancer survivor, Ilana is dedicated—both personally and professionally—to raising awareness of genetic testing and self-advocacy.
In this episode, she's sharing her journey with BRCA1, what steps she took to be proactive about her cancer risks (and what they revealed), and the importance of knowing your family cancer history in order to be the BEST advocate for yourself. 
We're exploring:
Why BRCA1 and BRCA2 are problematic for women AND men

Ilana's choice to undergo a prophylactic salpingo-oophorectomy (and later a prophylactic mastectomy)

How a surprise ovarian cancer diagnosis changed the trajectory of her life

Why you can never say you are cancer free with ovarian cancer 

What still needs to be addressed in the survivorship journey

A SURPRISING statistic about genetics and ovarian cancer (and what this means for anyone with a family history)

Ilana's TOP TIP to find your people and make your cancer journey easier

One of the silver linings to her cancer journey

And so much more!
Join me for a Coffee Chat here
Follow me on Instagram to get the latest updates on the podcast
Continue the conversation in my free private Facebook group, Surviving is JUST the Beginning: 
Want to appear as a guest?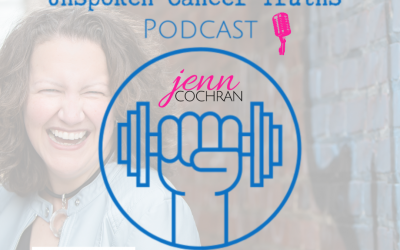 Episode 74: Lymphedema: an unexplained mystery indeed! I describe higher education as a little like a marathon!  You finish it and feel elated but wow I am never doing that again and yet here I am working on my second masters in public health (and I have completed 3...
read more