Episode 75: Health Awareness Month, EVERY Month
You might be surprised to know that I'm not a fan of Breast Cancer Awareness Month (although I do appreciate the support!), but, I am an advocate for being health aware EVERY month, and I'm passionate about empowering people on their cancer journeys.
Tune in to this episode to hear why it's so important to shine a light on the challenges cancer survivors face in order to be more open to understanding & improving their quality of life—especially as the number of people in survivorship continues to grow.
I'm exploring:
What doctors still need to do to meet the needs of people in survivorship

Normalizing the light and dark parts of cancer and survivorship

A BIG unspoken cancer truth about healing & recovery time

How your positivity might be negatively affecting someone else

Why planning for end-of-life is NOT giving up (and why we need to destigmatize it!)

And so much more!
If you are a man with cancer, you're not alone! Join the community at Man Up to Cancer
Join me for a Coffee Chat here
Follow me on Instagram to get the latest updates on the podcast
Continue the conversation in my free private Facebook group, Surviving is JUST the Beginning
Want to appear as a guest?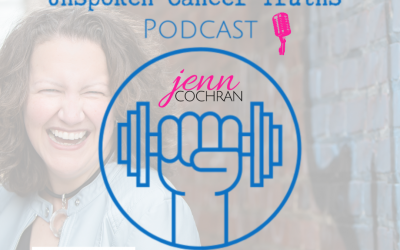 Episode 74: Lymphedema: an unexplained mystery indeed! I describe higher education as a little like a marathon!  You finish it and feel elated but wow I am never doing that again and yet here I am working on my second masters in public health (and I have completed 3...
read more