Episode 41: Lymphedema – The Facts vs Fiction of this Unspoken Cancer Truth
There are many things about cancer survivorship that we don't get prepared for during diagnosis and treatment, and these are the things I created this podcast to shine a light on! One of the common ones that isn't talked nearly enough about in the US is lymphedema, and that's what I'm diving into on today's episode. Join me as I explore the research around lymphedema, why it's so important to think about during and after cancer treatment, and answering the most common questions about lymphedema.
I'm diving into:
The massive disparity between specialists in this area in the United States vs Europe

What causes lymphedema and why it can be so hard to catch and treat early

The shocking amount of breast cancer survivors that suffer from this problem

How you can head off lymphedema and manage it in a way that doesn't become debilitating

The early symptoms of lymphedema and why you should seek out a certified lymphedema therapist early

And more!
Want to appear as a guest?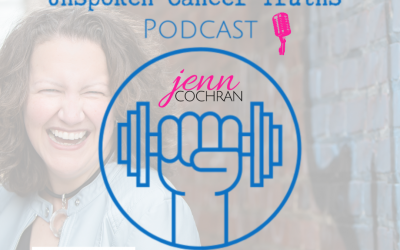 Episode 74: Lymphedema: an unexplained mystery indeed! I describe higher education as a little like a marathon!  You finish it and feel elated but wow I am never doing that again and yet here I am working on my second masters in public health (and I have completed 3...
read more